Nearly 20,000 workers were infected with Covid-19, Amazon said lower than expected
Last month, Amazon built its own laboratories to enhance the capacity of the Covid-19 experiment. Since March until now, tens of thousands of employees of this enterprise have been inspected. Jeff Bezos' company wants to increase its testing capabilities to 50,000 samples per day by November this year.
Based on the overall US infection rate, Amazon predicts that 33,952 of its employees have Covid-19. Currently, Amazon is hiring 1.3 million people in the US. However, only 19,816 workers have the disease described by Amazon as lower than expected. These include the people who work at Whole Foods Market, which Amazon owns.
According to the US Centers for Disease Control and Prevention, the country has 2,180 cases of Covid-19 per 100,000 population. According to published data, the infection rate of Amazon is only 1,442 cases per 100,000 employees.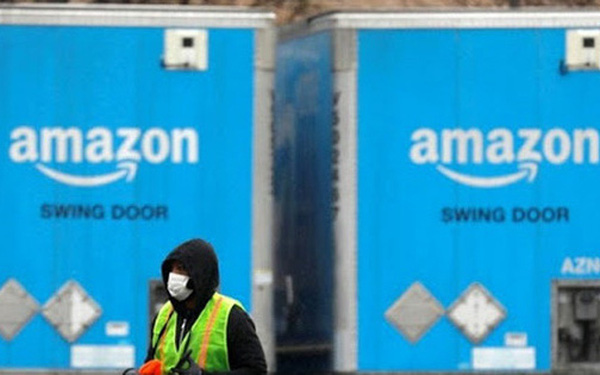 During the early Covid-19 outbreak in the United States, Amazon was faced with a series of criticism for its response to the corona virus. Employees at several Amazon facilities held rallies to ask the e-commerce giant to close the high-risk facilities. Workers also accused them of being slow to keep up with their infected colleagues.
However, Amazon's publication of the number of cases in its workforce is seen as a rare act that very few American companies take. The information that Amazon gives will be even more valuable if other employers share their case data as well. "Diverse data will help us gauge progress and share best practices between businesses and industries," says Amazon.
According to the US e-commerce giant, it has hired dozens of lab technicians and gathered a team of researchers, software engineers and other experts to focus on the Covid-19 pilot initiative. mine. In addition, Amazon also makes more than 150 procedural changes in its warehouses and distributes masks to workers. According to Jeff Bezos' company, it is isolation that helps spread the rate at Amazon lower than outside.
While Amazon talks a lot about its security protocols, its employees complain about a different reality. Some people who work for Amazon think that the company is neither secure enough for them nor transparent.
Workers interviewed by the Wall Street Journal say they have difficulty maintaining the minimum distance because some jobs require them to be close to other workers. Amazon initially gave extra money to workers during the outbreak of the pandemic, but is no longer there.
Marc Perrone, President of the International Federation of Food and Trade Workers – an organization of workers' interests, stressed: "Amazon's confession that more than 20,000 workers are infected with Covid-19 is The most damning evidence, shows us that the American company has completely failed to protect these frontline workers. "
Currently, Amazon is one of the largest employers in the world. Demand for online purchases exploded in the context of people restricting going out due to the pandemic, causing 200,000 workers to be recruited by the US e-commerce giant this year. Over the next few months, Amazon's number could exceed 1 million, excluding Whole Foods workers.
For its part, Amazon says it regularly asks employees to get tested regardless of whether they have symptoms or not. Workers are often notified of Covid-19 cases at the facility they work with through the calls and text messages sent by the company.
Source : Genk