MSI MAG Z690 Tomahawk DDR4 Wifi – outstanding in the same segment
A series of 12th generation Intel-powered motherboards have officially landed in Vietnam market recently and MSI is not out of this game.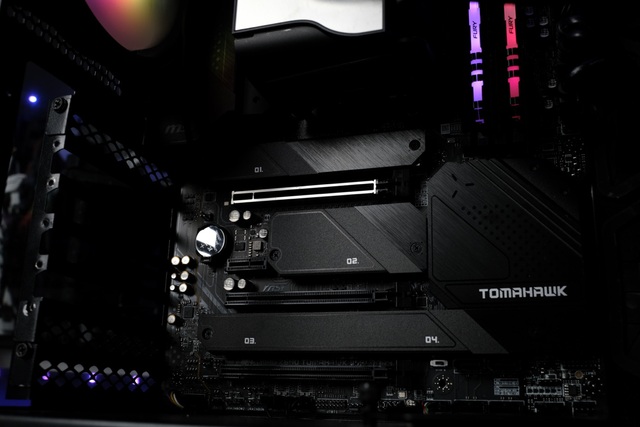 In general, this year's MAG Z690 Tomahawk DDR4 Wifi is a blend of traditional hardiness formed and built over many different generations of motherboards. Later, as technology develops, just like military hardware, motherboards named Tomahawk also gradually put on new layers of clothing that are more seasoned, powerful, detailed and detailed. more features.
This year's MAG Z690 Tomahawk is a combination of matte titanium gray tones, interspersed with scratched aluminum coatings to create the quality of products that follow this bold "gunpowder smell" design direction. To be fair, the MAG Z690 Tomahawk is not necessarily as outstanding as the previous generation, but its clumsiness is the best background for other components in the movement to shine.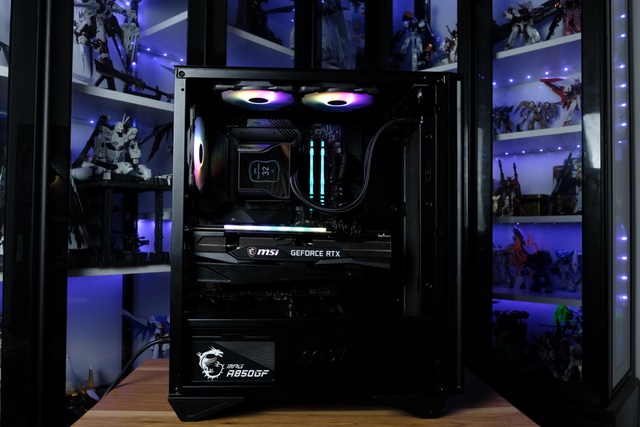 The Tomahawk series has always been hierarchical in the mid-range, and this line of motherboards carrying the Z690 chipset is no different. Behind the massive and aggressive shell is a 70A CPU power supply system with two 8-pin power supplies that makes it possible to balance mid-range and high-end CPU models like the 12th generation i5 and i7. clock unlock. It allows experienced users to push the chip's performance further than the default.
As a product during the technology transition from DDR4 to DDR5, MSI allows Intel Gen 12 users to choose a version using DDR4 to take advantage of old components or go straight to DDR5, although it is expensive but expensive. and much better speed. Of course, with the mentality of a mid-range motherboard user, DDR4 is definitely a much more reasonable choice. The DDR ram slots on MSI motherboards themselves are equipped with memory boost technology that makes it easy for users to achieve high and stable RAM bus.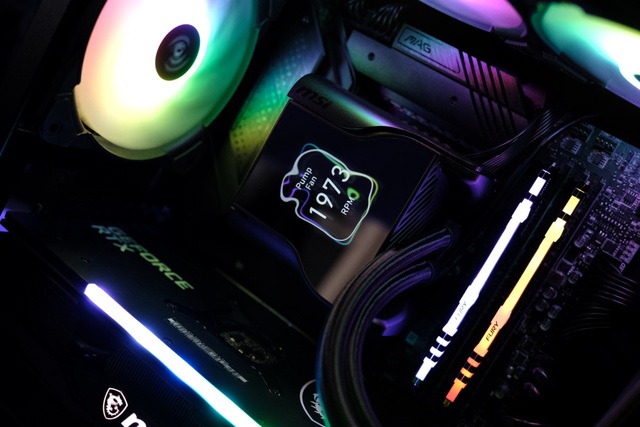 With 12th Gen Intel motherboards coming out this year, not only DDR was upgraded, but even the new generation PCIe Gen 4 slot on Intel motherboards was soon replaced via PCIe Gen 5 with larger data bandwidth. And of course it also appears on the MAG Z690 Tomahawk. Not only that, the number of M.2 NVMe PCie Gen 4 slots also increased, from 1 slot in the previous generation to 3 slots in this generation. Bring the total number of high-speed SSDs up to 12TB.
Besides, there is still an M.2 NVMe PCie Gen 3 slot for users who still want to continue using high-speed SSD for storage. All slots are equipped with extremely convenient heat sinks. Because now high speed SSDs are very easy to access and of course to achieve that high speed it is very hot. Without these heatsinks, SSDs probably wouldn't be able to maintain their speeds long enough before the job was done.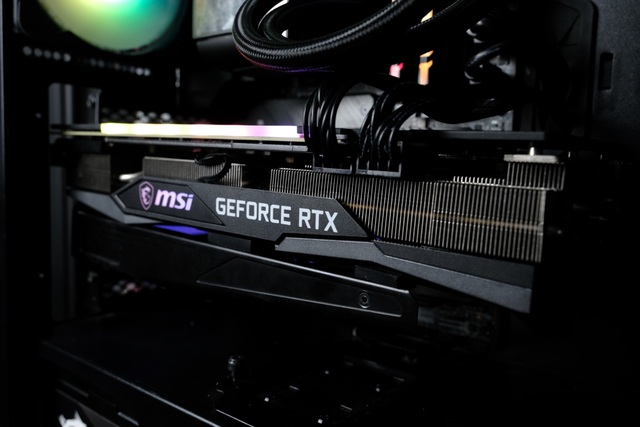 As for the connection port, on the back of the MAG Z690 Tomahawk we have a diverse number of ports for both video, audio and data output purposes. We have one HDMI and one DisplayPort when you use the integrated graphics core, Two USB 2.0 ports, two USB 3.2 gen 1 ports and three USB 3.2 Gen 2 ports. Especially the rare USB 3.2 gen 2×2 appears. on type C ports. For a long time, users of high-speed peripherals have been looking for ports with a bandwidth of up to 20Gbps like this.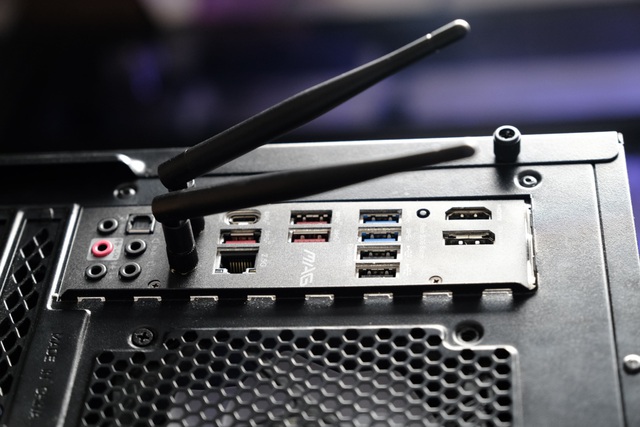 Finally, there is the high-speed 2.5G LAN port. Although in Vietnam, most of the network infrastructure still cannot meet this number. From the user's router to the network service provider's system in Vietnam, it is not at all commensurate with this number. However, Vietnam is a country with the ability to develop technology quite quickly, so it may not be long before everyone who is investing in motherboards like this will benefit.
If you're not someone who likes lots of cables plugged into your PC, wireless connections like Wifi and Bluetooth are essential. MAG Z690 Tomahawk DDR4 Wifi offers a built-in version of the network card and antenna so that users can replace network wires and some other wired peripherals with other wireless connections.
Overall, that's all that stands out on the MAG Z690 Tomahawk DDR4 Wifi. One of the notable motherboards of the 12th generation Intel has just been released a little while ago. One of the important turning points of the computer industry.
Source : Genk