Mr. Nguyen Tu Quang recalled the overlap 26 years ago with Bkav making free anti-epidemic software today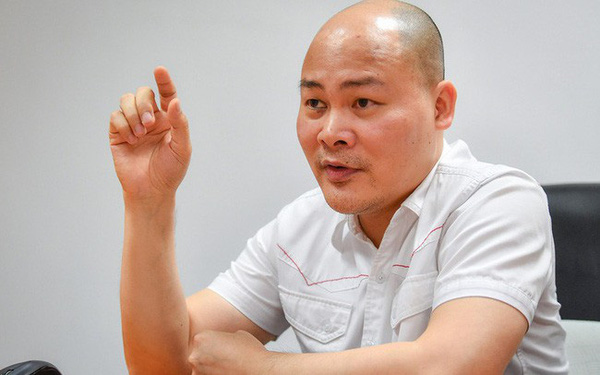 Quang affirmed that Bkav invests resources to serve society
Sharing on his personal page recently, Mr. Nguyen Tu Quang related Bkav's launch of anti-virus software many years ago and the development of anti-epidemic applications in Vietnam today that: "There is a surprising overlap. 26 years ago, Bkav anti-virus software was born, stemming from a social problem. At that time, computer viruses first destroyed a wide range of data of Vietnamese computer users, in Hanoi, HCMC. Ho Chi Minh City.
I was then a student at Hanoi University of Science and Technology, writing anti-virus software that was freely available to millions of users, for decades afterward. This time it's the COVID-19 biological virus. To combat the terrible spread of the virus, technology is indispensable, although not directly, but contributing to the prevention of the virus."
The CEO of Bkav revealed that about 200 people of the group are currently participating in the fight against the epidemic, with 100 regular people, "all free and non-profit".
"Once again, we volunteered to actively participate in the fight against the epidemic, with our logical analysis, technological capacity and organizational ability. genes of Bkav", Mr. Quang stated.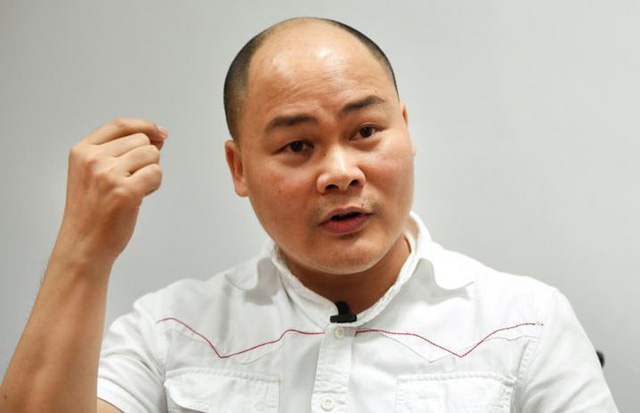 Bkav President thinks that Bkav's development of anti-virus software and anti-epidemic applications are for social purposes.
Currently, Bkav develops 5 software platforms for the anti-epidemic system, including a management platform for testing samples and returning results online, a medical declaration and disease reporting platform, a tracing platform, and a tracking platform. access monitoring platform by scanning QR codes, disease risk monitoring platform.
From April 2021, Bkav introduced Bluezone, a platform for tracing people related to COVID-19. Initially, Bluezone team had 40 employees. After launching the application, in the next 3 weeks, a team of up to 100 people including researchers and staff of communication, data collection, training… to perfect the application. According to data from the National Center for Technology for COVID-19 Prevention, Bluezone has reached more than 20 million downloads on app stores.
Recently, Bkav is also the main unit to develop the only application against the PC-Covid epidemic, besides Viettel and VNPT. PC-Covid is an update of Bluezone, uniformly used across the country.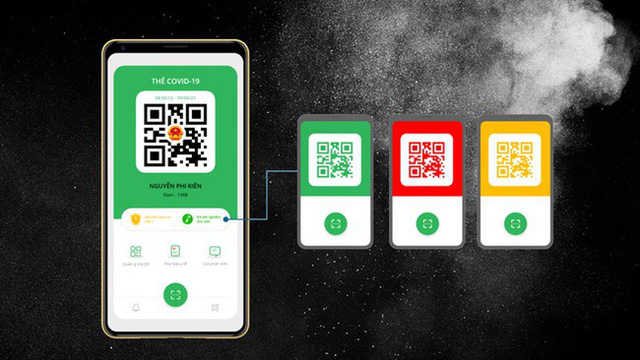 PC-Covid app is constantly being updated to fix bugs
PC-Covid began to be uploaded to the App Store and Google Play app stores from September 30, but has not been applied simultaneously across the country. As of October 20, the combined downloads of PC-Covid and Bluezone reached 53.2 million. The application has 26.5 million regular users, 29.2 million registered phone numbers. Currently, provinces such as Khanh Hoa, Da Nang, Thua Thien Hue, Quang Nam, Quang Ninh, Hanoi, Dong Nai, Tay Ninh… are gradually using PC-Covid as the main application for prevention and control. Translate.
PC-Covid provides QR Code solution. Scanning QR codes through epidemic prevention applications when entering and leaving public places helps health authorities find the people involved if they accidentally appear in the same time frame as case F0. In Hanoi, this solution helped find nearly 400 people related to F0 at markets and supermarkets in Ha Dong district in early October.
Chairman of Bkav Group affirmed: "These are all large software platforms, they serve tens of millions of users, tens of thousands of health workers or authorities are licensed to use at all levels to wards and communes. . Provinces and cities are given accounts and so on, they can be used to fight the epidemic. I know there are many people who still think we are paid by the Government for this."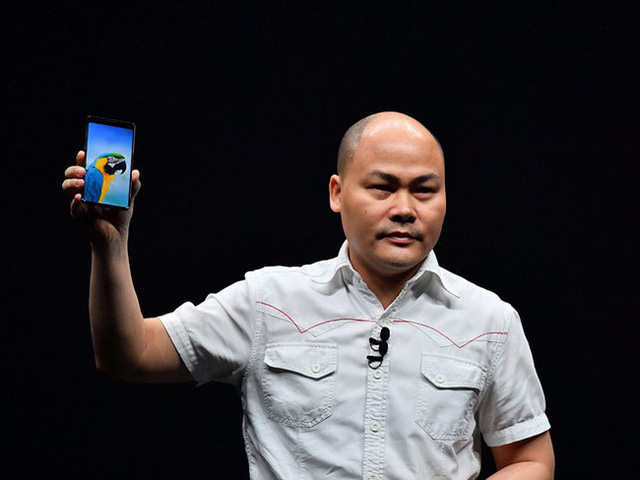 Bphone can be discounted by Bkav
After sharing about Bkav's contributions to anti-epidemic work, Mr. Nguyen Tu Quang revealed the group's new plans and products.
"Participating in the fight against the epidemic, but we are still working hard to create new products. In addition to the employees participating in the fight against the epidemic, we have more than 1,000 other employees. Personally, I participated in the fight against the epidemic, the work nearly doubled, but we also have more than 10 other vice presidents who are diligently researching products," said Mr. Quang.
The founder of Bkav revealed the introduction of Bphone 5G smartphone, AirB True Wireless wireless headset next week. Mr. Quang also shared that Bkav will soon announce the Bphone discount policy.
Source : Genk