Mr. Hoang Nam Tien: Before you plan to drop out of school like Bill Gates, you must consider whether your parents are as rich as Bill Gates' parents, or are you as smart as them?
Must be aware of self and society
Chairman of FPT Telecom Hoang Nam Tien said that when speaking at the forum with young people, there are many students were asked: "You should quit school to become a billionaire like Bill Gate's or Mark Zuckerberg or not?".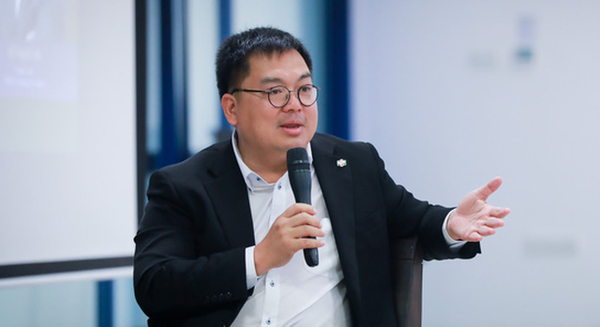 Mr. Tien often asks if your parents are as rich as Bill Gates' parents or do you think you are as smart as him?
When asking this question, most young people do not understand that the social context, family situation as well as the culture of Vietnam is very different from American culture. They also do not understand themselves. The richest and most successful people in Vietnamese society today are mostly very well-educated people, and most of them also study abroad in Eastern Europe or Western countries.
In the current crisis and constant upheaval, it is imperative for everyone to understand the world and the life around them. Be aware of which learning path will lead to new opportunities, new careers, from which to have a new way of life for yourself and to help those around you .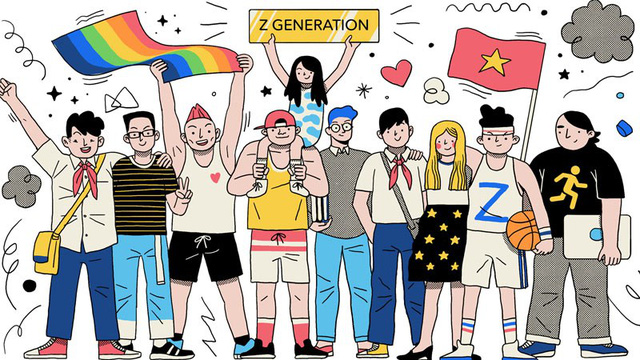 Where did Generation Z start?
FPT Telecom President Hoang Nam Tien said that in the past, students finished high school before choosing. But now it's different. For example, FPT has a high school and college path. Students who finish grade 9 will have 4 years to study both high school and college. At the age of 19, when they graduate, they enter life to work.
The old generation of his fathers did great things when they were young, like Musician Van Cao composed the national anthem at the age of 19.
"Today, thanks to technology, we can listen to the lectures of the world's top professors, the training programs of the world's top universities and everything you want to learn. are all free on the internet," said Mr. Tien
Today's generation is different from the onetime learning generation of the past. People need to learn continuously, always learning, never too late, just afraid of not starting.
Generation Z (those born from 1996 onwards) in particular and the young generation in general need to have self-study, self-research, debate and draw conclusions through those activities. .
Some of the core skills specific to Generation Z are summarized by FPT Telecom President Hoang Nam Tien as follows:
– Skills Required: English proficient means English language is not merely which will be the working language. R heats more durable strength training. Solid life skills . Different lifestyle .
– Skills to be cultivated: Self-study, self-study without anyone forcing, without anyone reminding. Critical thinking , doubting all 'truths'. Adapt yourself in all circumstances, to become a global citizen.
Mr. Tien said that many students do well in university, but because they do not have good physical strength and lifestyle, most of them fail. In addition, to have a difference, a breakthrough and new achievements, it is necessary to form a critical thinking right from the beginning.
Source : Genk