More than 100 million Chinese live in the blockade again because of Covid-19, the overwhelming disappointment
In an unexpected reversal, as cities across China were reopening after the Covid-19 pandemic, towns in Jilin Province were forced to cut train lines, stop bus operation, closed schools and isolated tens of thousands of people. Strict social spatial measures are discouraging many people, especially when they think the worst moment of the epidemic has passed.
" People feel the need to be cautious one more time. Children playing on the street wear masks and health workers have to work in protective gear. The most frustrating feeling is that you don't know when. these things just ended, "said Fan Pai, an employee of a trading company in Shenyang, Liaoning, China.
When Covid-19 returned in China, the country moved quickly for fear of a second wave of outbreaks. What is happening in China shows just how fragile the normalization process is, especially when small outbreaks can also lead to widespread blockade to prevent the spread of the disease.
Through WeChat on May 18, the Shulan government, a city in Cat Lan, said it would take the most stringent measures to prevent the virus from spreading. Suspected quarters will be blocked. Each family has only one person allowed to go out every 2 days to buy necessities for 2 hours.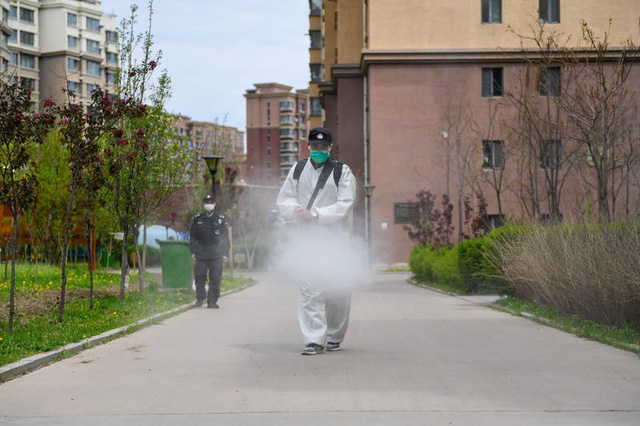 Force conducted disinfectant spray in Jilin.
Shen Jia, a salesman for a company in Shenyang, was forced to cancel a three-day trip to Jilin because he would have to spend 21 days in isolation after returning. A state-owned restaurant he visited last week forced his three-person group to sit alone because only two people were allowed to sit at each table.
" You can see the control is getting tighter. The people have been more cautious and have reduced their outdoor activities ." Shen shared.
What is happening in Jilin is reminiscent of the past February and March period, when the whole nation of China carried out blockades. However, in Jilin there are currently only 127 new cases of Covid-19, much lower than the 68,000 cases of Covid-19 in the heart of Hubei a few months ago.
However, the delivery service has been suspended. Stores are banned from selling fever-reducing medicines to prevent people from concealing disabilities. The stress has spread to nearby areas even though no confirmed cases of Covid-19 have ever been confirmed in those places.
Wang Yuemei, a factory worker in neighboring Tonghua, said: " Everyone feels restless. I never thought that Jilin Province would be heavily affected because of Covid-19 when The whole country is on track to return to normal . "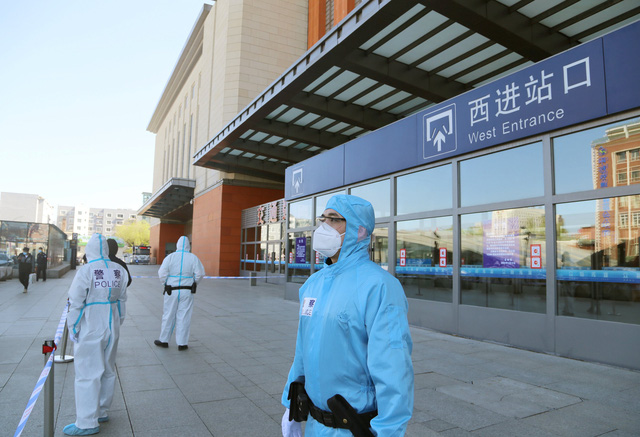 Traffic was blocked because of an outbreak.
After facing global criticism for its delayed response to the outbreak of the disease in Wuhan, China is taking tough steps to prevent the virus from spreading in the northeast of the country. Deputy Prime Minister Sun Chunlan, who is in charge of the anti-virus engine in Wuhan, arrived in Jilin on May 13. Last weekend, the party leader in Shulan, which discovered the first case of the new outbreak, was dismissed with five others.
Anti-epidemic pressure is even greater with local leaders in China. The cause of these outbreaks is not yet known, although initial suspicion that people returning from Russia was the cause. In addition, the blockade was also a reminder that the battle with Covid-19 in China was far from over.
Despite being the first outbreak in the world, China's leading epidemiologist, Zhong Nanshan, stressed that the current situation is still dangerous because the Chinese did not have a community immunity before Covid-19. Mr. Zhong even said that the situation in China is not better than other countries in the disease problem.
The cost of the blockade against Covid-19 has always been very expensive. On social media, there were pictures of some high school students crying when asked to leave school. This decision will take students valuable time to prepare for college entrance exams, which are about to take place in China in the next 2 months.
Zhou Han, an 18-year-old student in Jilin, said: " We are very unlucky when the epidemic occurred at this time. I am very worried because I have to prepare for an important exam without supervision. last minute instruction and instructions from teachers ".
Source : Genk