More evidence that Apple is about to invest in Bitcoin, following in the footsteps of Tesla?
Payment service provider BitPay recently added support for Apple's Apple Pay. Accordingly, the BitPay Prepaid Mastercard cardholder – a pre-paid cryptocurrency debit card that BitPay cooperates with Mastercard – can add this card to Apple Pay. This means, users will use the cryptocurrencies in their Bitpay Wallet to spend online, in the App Store and in the app.
The BitPay Wallet application not only supports Bitcoin, but also other cryptocurrencies like ETH, Bitcoin Cash, as well as several coins such as USD Coin, Gemini Dollar, Paxos Standard and Binance USD.
It is known that BitPay will soon support payment systems Google Pay and Samsung Pay at the end of March 2021.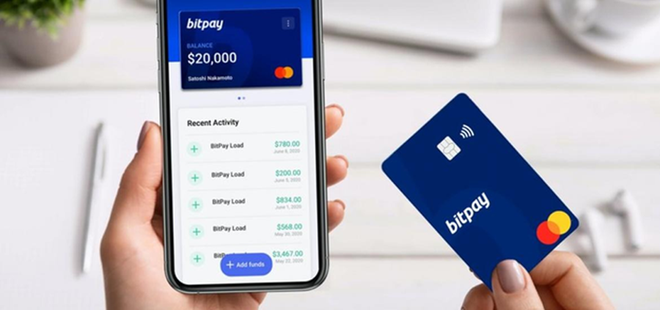 According to many analysts, the addition of a cryptocurrency payment method to Apple Pay could be seen as a sign that Apple may soon launch its own cryptocurrency exchange. Since Apple Wallet is currently used by millions of people, it could generate more than $ 40 billion by switching to crypto, the RBC Capital Markets report said.
Earlier, RBC analyst Paul Steves predicted Apple would be the next company to use a portion of its 200 billion cash reserves on Bitcoin, following Elon Musk's Tesla car company.
In an interview conducted on Clubhouse – an invite-only social networking app – the CEO of Tesla confirmed his support for the crypto market.
"I am a Bitcoin advocate. I think Bitcoin will soon be widely accepted by the traditional financial world."
Notably, the second richest technology billionaire in the world also expressed regret when he did not buy the largest cryptocurrency on the market eight years ago.
However, Elon Musk's current opinion on Bitcoin is still quite different from many other billionaires, such as legendary investor Warren Buffett. In an interview with CNBC in February 2020, a billionaire with a fortune of $ 86.7 billion said "virtual money is fundamentally worthless". He himself affirmed that he would never invest in any virtual currency.
Refer to Cnet
Source : Genk