Mitsubishi Heavy Industries' strategy in the Vietnamese air conditioner market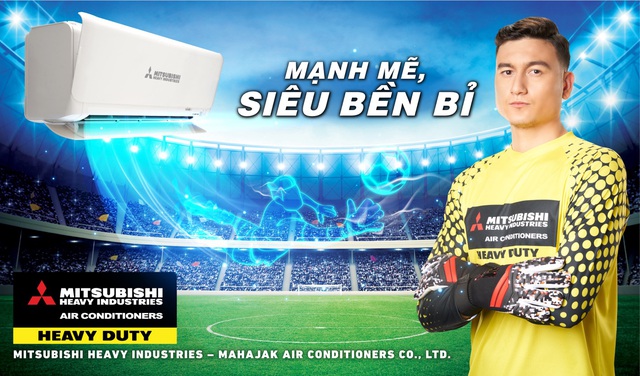 Cooperation with Goalkeeper Dang Van Lam
Known for his certainty, steadiness and courage on the pitch, goalkeeper Dang Van Lam is a name that is no stranger to the Vietnamese people. He is loved for his ability to master a wooden frame through important matches of the Vietnamese team, a reliable stop for his teammates and fans alike.
In 2020, Goalkeeper Dang Van Lam becomes MHI's Brand Ambassador in Vietnam in the campaign to promote the "Strong – Durable – Reliable" air conditioner brand. Accordingly, MHI also introduced a new product line with many advanced technologies in Vietnam.
In 2021, MHI continues to aim to cooperate with Dang Van Lam, in order to send a guarantee to Vietnamese consumers: MHI air conditioner saves electricity, is strong and is super durable – like the image of the Goalkeeper " Lam Tay "in front of the Vietnamese team's goal.
Expand the price segment
Although it has conquered the hearts of a large number of Vietnamese consumers, MHI always wants to bring more products in more diverse price segments, to meet the needs of all classes of customers. .
In parallel with the expansion of the price segment, MHI's core values ​​remain the same, ensuring a consistent and consistent brand image in the minds of customers. Accordingly, quality remains a top priority for MHI air conditioners, ensuring that international quality standards are met.

MHI expands the price segment to meet the diverse needs of Vietnamese customers
With a history of more than 100 years of establishment and development, MHI is a major air conditioner brand in Japan, owning one of the leading air-conditioning factories in Thailand with strict production processes. strict, strict quality control.
MHI's goal is to bring to the world in general as well as Vietnam in particular a comfortable living space with quality, energy-saving, friendly and safe products.
Build superior warranty service
Currently, MHI has a 2-year warranty for the entire machine and a 5-year compressor warranty. This is one of the leading air conditioner warranty policies in Vietnam, giving users peace of mind.
Customers who buy MHI air conditioner products can register warranty in 3 ways: direct call, text message or online warranty registration. This meets the diverse needs of customers of all ages, genders, technology levels, … helping consumers feel more convenient when buying.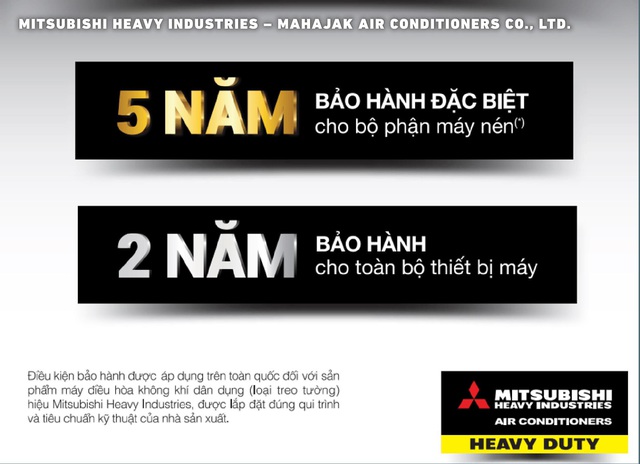 MHI builds a superior warranty service in Vietnam
At the same time, the MHI hotline is also open 24/7 to assist with technical and warranty issues. With these advantages, MHI is rated by customers as one of the best warranty and maintenance brands in the industry in Vietnam. However, MHI always strives every day to better improve its service quality, in order to conquer even the most demanding customers.
With the strong development potential of the Vietnamese air conditioner market, MHI as well as many major air conditioner brands in the world will have their own strategies to focus on this market. With specific and clear directions in 2021, we hope that MHI in particular and air conditioner manufacturers in general will bring more quality products to Vietnamese consumers.
Mitsubishi Heavy Industries is a Japanese air-conditioning brand favored by Vietnamese consumers thanks to its simple, modern design and superior features. See more product information here .
Source : Genk