Microsoft gave employees 3 months off, get full salary if any children have to quit school because of Covid-19
Technology giant Microsoft recently launched an extremely preferential policy for its employees: Adding three months of leave, receiving full pay for parents to stay at home to care for children, due to many schools The school was forced to close for a long time due to the outbreak of the Covid-19 pandemic.
A spokesman for the company told CNN Business: "Employees working for Microsoft whose children have to leave school because the epidemic can choose when to take the leave, even if it is a three-month period. or a few days a week. The above policy will give the employees more flexibility and rest time when they are the ones most affected by the school closure in the long run. "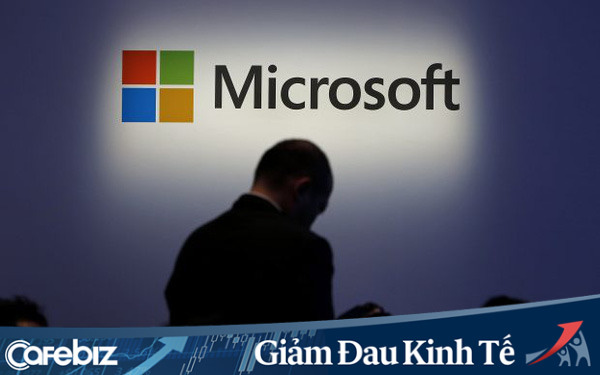 The Covid-19 pandemic is forcing schools in 188 countries around the world to halt operations. UNESCO estimates this has affected more than 91% of global students, or 1.6 billion children and young people.
Many states in the US have extended school closing times due to the complicated course of the pandemic. Some governors said schools would be closed until the end of the school year, including Washington state, where Microsoft is headquartered.
Microsoft's three-month full pay leave policy is one of the measures technology companies take to adapt to the blockade. Most of their employees have moved to work remotely since last month.
Last month, Facebook announced it would award $ 1,000 to each of its 45,000 employees and will continue to pay full-time employees to pay for seasonal work despite the reduced workload. Google and Twitter also said they still pay casual pay employees as usual.
On April 8, the automaker Porsche issued a very encouraging announcement to employees who are temporarily on leave: rewarding each person 9,000 euros (approximately 10,000 USD) for contributions. their success for the company in fiscal 2019. Of which, US $ 760 will be included in their pension package. Last year, Porsche sales in North America increased by 7.6% to more than 61,000 vehicles.
Werner Weresch, President of Porsche, said the company would not be able to achieve such success without the efforts of its employees. It is known that Porsche has traditionally rewarded employees for their contribution to business results.
However, 2020 is likely to be a bleak year for Porsche in particular and other companies in general. Numerous carmakers around the world are temporarily closing due to the effects of the Covid-19 epidemic. For its part, Porsche announced the closure of two factories in Germany from March 18, and this will last until at least April 14.
While many companies are adopting policies to support workers through the crisis, e-commerce giant Amazon has been criticized for treating employees in the context of an outbreak, especially are people working at warehouses and distribution facilities.
Source : Genk