Microsoft forgot to refresh the security certificate, Microsoft Teams users had problems for 3 hours straight
The group chat application in the Microsoft Teams business just encountered a problem last night and stopped working for 3 hours because of a small mistake: Microsoft forgot to renew (renew) a security certificate.
During a crash, Microsoft Teams users constantly encounter error messages whenever they try to sign in to a company's service when the service notifies that it cannot establish an HTTPS connection to Microsoft's server. .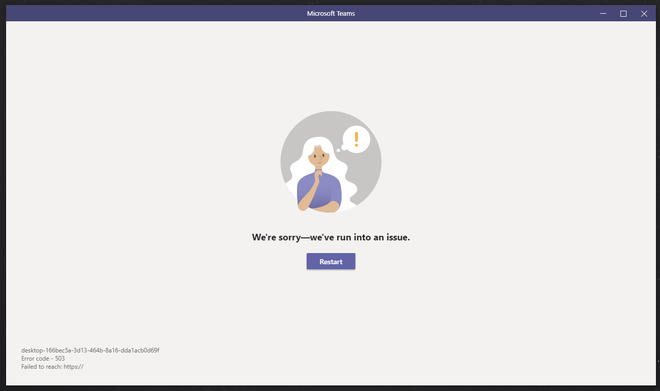 Last night, Microsoft also confirmed the problem with the service last night, and then the company revealed the cause of the incident: " We have determined that a security certificate has expired and is human. users encounter problems with this service . "
Two hours after the incident, Microsoft started deploying the fix and an hour later, the service was restored for most users. About 4 hours later, the company confirmed that the fix had been rolled out to all users.
This incident is a shameful mistake for Microsoft when the Microsoft Teams software is dubbed as a "Office Hub" for businesses, especially when the company is starting to play. TV commercials for Teams services recently.
This mistake is even more embarrassing when the company is developing software called System Center Operations Manager to monitor and manage things like certificates about to expire. And meanwhile, Microsoft forgot to renew its own security service certificate.
Refer to The Verge
Source : Genk