Microsoft decided to "dry blood" with rivals: Seeing how much PlayStation 5 costs and selling Xbox cheaper, loss does not matter
The Xbox Series X not only embraced the ambition to beat the PlayStation 5 in terms of hardware configuration, but also decided to "dry blood" with rivals that may cost a lot cheaper listing price. According to recent analysis, Microsoft is willing to take a big loss to make its next generation console more "chestnut", which attracts more customers. This is also seen as a strategy to help them beat Sony's PlayStation 5 in terms of sales and is expected to outstrip rivals by the end of the year (usually the time when electronic goods are selling well around the world). gender).
Specifically, in the latest broadcast on Geoff Keighley's Bonus Round, analyst Michael Pachter from Wedbush Securities said: It is likely that the list price of Xbox Series X will be $ 400, lower than it is worth. compared to PlayStation 5 – 500 USD. " According to the information I gathered, users will spend about $ 500 per Sony PS5, " Michael said . Meanwhile, Microsoft has a fairly large balance sheet. If they want their console price to be lower than $ 100, they will surely be ready to do it without hesitation. I think they are watching to see how Sony will price the product first, then close the price and release date of the Xbox .
Michael concludes: " I think the Xbox Series X will be released in November this year, priced at around $ 400. And surely fans will be extremely satisfied with this price ".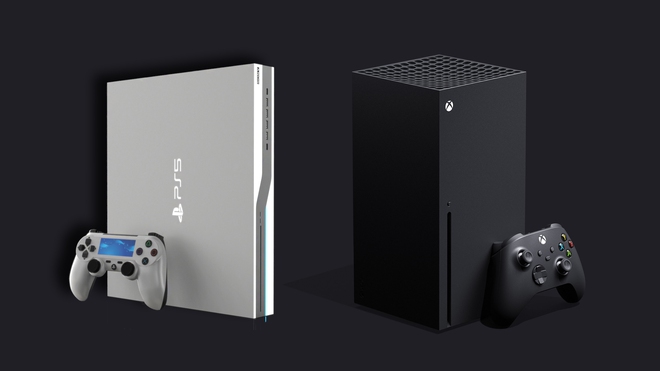 No matter how much the PS5 costs, the Xbox Series X will certainly be a lot cheaper to attract users.
For those who are interested in the console market in particular and gaming in general, this context seems quite familiar as if it had once happened. In fact, this can be seen as a retaliation from Microsoft, when they were once victims of Sony itself with this sophisticated trick. At the E3 2013 event, Microsoft revealed that its Xbox One model will cost quite high, $ 500, partly because of the Kinect camera. Just a few hours later, Sony announced that the PS4 cost $ 400 – an important factor that helped them beat their rivals in terms of product sales.
Peter Moore, a long-time gaming expert who once led Microsoft's Xbox team through projects like Xbox 360, agrees with Michael's comments. He said: " Microsoft's financial situation is currently quite stable, from stock prices, market capitalization, … all are great. Satya Nadella also said: "This is an opportunity for us to make miracles like the Xbox 360. Please price the product very well, very standard. Take advantage of the current global crisis and online demand is greater than ever. Let's challenge Sony, challenge them to sell for 500 USD (for PS5) ". If I go back to the Xbox division, this is exactly what I think about – price reduction . "
Currently, both Sony and Microsoft are hiding information about prices for their new generation of consoles. Sony is expected to hold another official PS5 launch event on June 2, while Microsoft has announced a monthly Xbox 20/20 livestream plan to provide more information about the new model. In just a few months, PS5 and Xbox Series X will be available worldwide. Therefore, this price war between the two rivals will surely end soon. And wait and see, whether Microsoft is willing to take a loss to beat Sony in terms of sales as experts say.
Follow tomsguide
Source : Genk