Microsoft CEO: This quality is more important than talent or experience
Microsoft is big business with many departments, employees, and products. The company makes everything from computer operating systems to cloud computing services, laptops, and phones. Just last month, Microsoft overtook Apple as the world's most valuable company. That means CEO Satya Nadella is carrying a heavy responsibility. No one can do it alone, which also means that Mr. Nadella must find qualified people to help Microsoft continue to innovate and develop new products and services.
In an interview with the Harvard Business Review, Mr. Nadella was asked what quality he thinks is the most important when it comes to innovation. Obviously, this is not an easy question to answer. It's hard to come up with new ideas, but it's easy to become complacent. With a giant like Microsoft, this challenge is much bigger.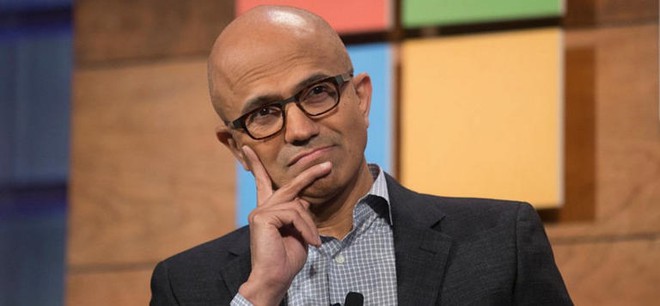 Microsoft CEO Satya Nadella. (Photo: Microsoft)
You might think that a leader of the caliber of Mr. Nadella would be looking for talent, creativity or experience. However, that is not the most important thing. He used only one word to describe the origin of innovation: Empathy.
"For me," he explains, "I realized that the endowed nature in all of us is the ability to put ourselves in other people's shoes and see the world the way they do. That is empathy. It lies at the heart of design thinking. When we say innovation to meet unmet, unmet market needs, it is ultimately the unmet, unmet need of people and organizations including People. You need to have deep empathy. So I would say that the source of all innovation is the most humane quality we all have, which is empathy."
You start a business because you think it will meet a certain need and develop products and services for this purpose. In the view of the head of Microsoft, customers are also human. A business is a collection of many people. The needs you need to meet are the needs of real people. To find innovative solutions, you must first understand people. Having empathy means you can focus on people and their needs first, not just the customers.
Really innovative companies don't just focus on metrics, product design, software source code. They focus on the people using that product, software or service. They focus on empathy, or at least they should.
According to Inc
Source : Genk