Microsoft boss in Surface Duo hands, the date of sale is near?
Late last year, Microsoft launched two new dual-screen devices, Surface Duo and Surface Neo, of which Neo is a tablet with two screens running the new Windows 10X platform, and Duo is a smartphone running. on Android operating system. While Microsoft recently announced that its Surface Neo tablet will be postponed indefinitely, the Duo smartphone is expected to hit shelves soon.
In fact, information about the Surface Duo has continuously appeared in recent times. Most recently, it was Panos Panay, Microsoft's Product Manager, who posted the actual image of the product in a Twitter post.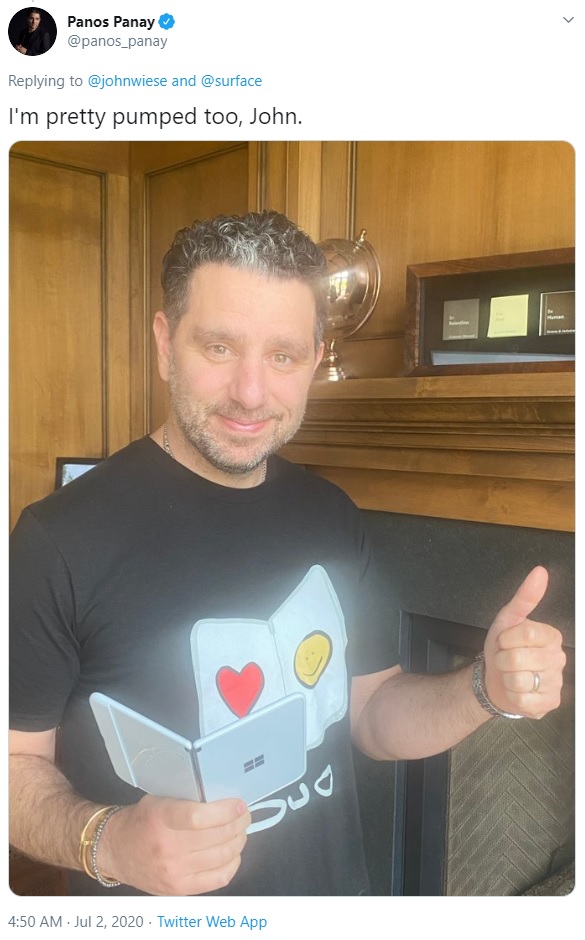 From the image Panay shared, we can see that the Surface Duo in his hand has a slightly different design than the prototype introduced by Microsoft late last year. This device seems to be protected by a case on the back.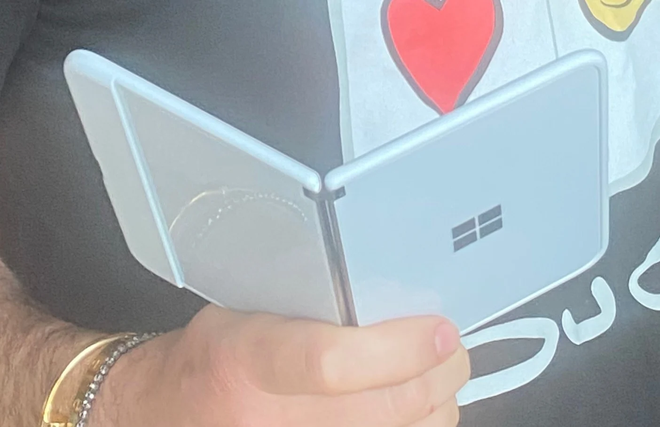 By sharing photos of the Duo itself, this is said to be a sign that the official sale date of this dual-screen smartphone is coming soon. According to some previous sources, Microsoft may soon sell Surface Duo this summer, before the Galaxy Fold 2 is released.
Surface Duo will also be upgraded by Microsoft in terms of hardware to keep up with technology development, including the most powerful Snapdragon 865 chip, 6GB RAM and 64 / 2156GB memory. Other parameters of the device will be kept as two 5.6 inch AMOLED screens with a 4: 3 aspect ratio and 1800 x 1350 resolution each. The battery of the Surface Duo will have a capacity of 3460mAh. It will also run on the Android 10 platform when it launches.
Source : Genk