Market capitalization of Apple evaporates to 100 billion USD, CEO Tim Cook faces the biggest difficulty in history
Monday morning red fire, the US stock market after opening fell 7%, forcing to activate the circuit breaker tool market. However, this did not help calm investors, who were obsessed with the spread of the corona virus that devastated the global economy as well as the comprehensive oil price war between Saudi Arabia and Russia.
One of the companies most affected is Apple. When the stock price closed Friday at 289 USD / share, but on Monday morning fell to 263 USD / share. Apple's market capitalization has evaporated more than $ 97 billion. The iPhone production line, Apple's most important product, was severely affected when factories in China were unable to resume operations.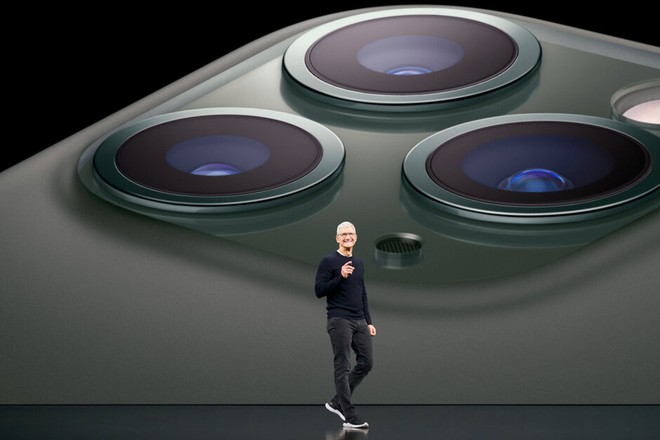 CEO Tim Cook faced the biggest difficulty in history
Apple has to admit that sales in Q1 / 2020 will be lower than previously forecast. Later this month, Apple will launch iPhone 9 and two new iPad models. However, even on schedule, analyst Ming-Chi Kuo forecasts that the supply will be seriously short. Even the first 5G iPhone models likely to launch in September, will face the same situation.
The trouble Apple encounters is not just about manufacturing. So far, the disease caused by Covid-19 virus has caused Apple to close 42 Apple Store stores in China, and more recently in Italy.
This may be the toughest time CEO Tim Cook has faced since he took over Apple from Steve Jobs in 2011. Earlier in 2019, Apple had also lowered its revenue forecast when which new iPhone models are less attractive. Apple's stock price has dropped from $ 227 to $ 150.
But the situation may be even worse now. China's iPhone sales in February were less than 500,000 units, a 55% drop from February 2018.
Not only that, CEO Tim Cook also faces a series of other difficulties. The US-China trade war is imposing tariffs on some Apple products. While iPhones and Mac computers are not taxed, AirPods and Apple Watch are already subject to higher taxes. Instead of increasing prices, Apple is still paying for this higher new tax.
References: phonearena
Source : Genk