Mark Zuckerberg was upset because of being reported falsely, fans 'reacted': "Now do you understand our feeling of reading fake news?"
Recently, Mark Zuckerberg, made a notable complaint on Facebook about being reported untrue. Specifically, the CEO of the billions of people social network wrote: "The media often misrepresents my work, but it seems that things have gone too far when they say that I surf with an electric board while my videos I made it clear that it was a hydrofoil and I bounced with my own feet."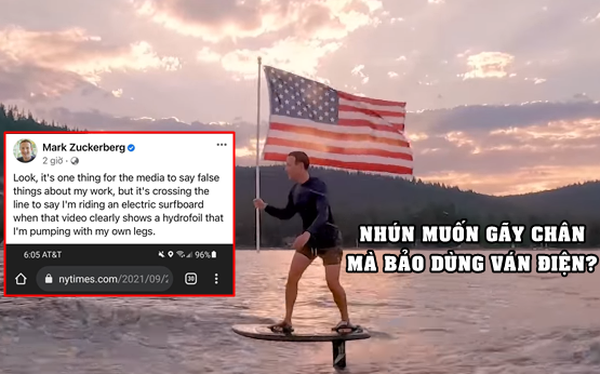 Zuckerberg attached a screenshot of the New York Times reporting that he was surfing an electric board, holding an American flag to celebrate the country's National Day 2 months ago.
After only 2 hours of posting, Zuckerberg's post received more than 83,000 reactions and nearly 19,000 comments. Most people are quite surprised and amused when the CEO of Facebook personally corrects this issue.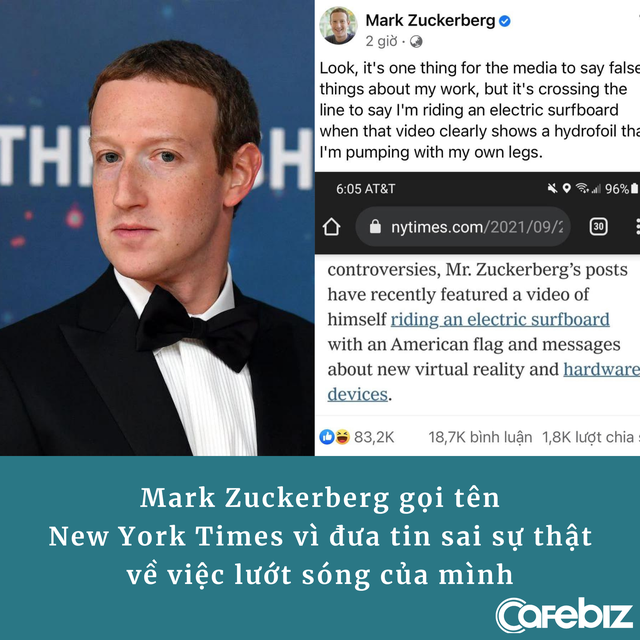 "Mark Zuckerberg is like: It's okay for you to say anything untrue about my work, but it's not enough to say I surf," one person commented.
Earlier, on the occasion of the US Independence Day, Zuckerberg showed off a video with his hand holding the national flag and skillfully surfing the waves on the background of the song "Take Me Home, Country Road" by the late singer John Denver. At that time, many newspapers reported that the Facebook boss used an electric surfboard worth tens of thousands of dollars.
After 12 hours, Zuckerberg's Facebook post received 1.4 million reactions, 139,000 comments and 74,000 shares, while the video on Instagram has more than 1.6 million views and nearly 9,000 comments. Perhaps because of such a huge amount of interaction, he wanted to correct that he surfed with his strength, not thanks to the device.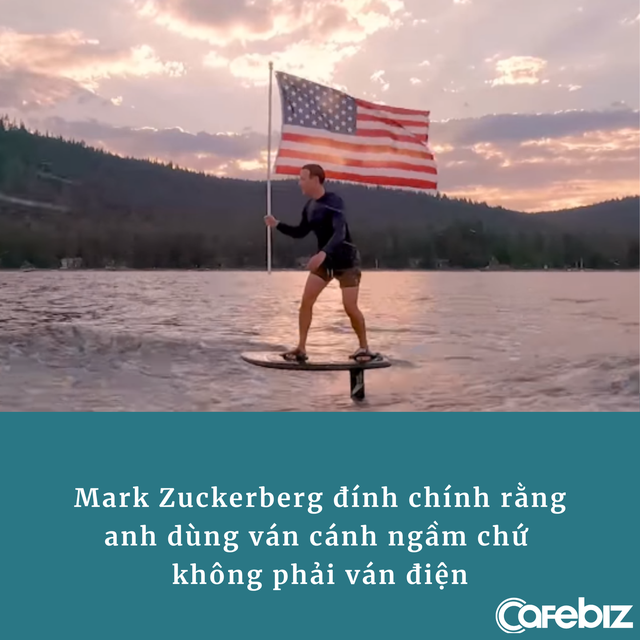 Meanwhile, someone commented more seriously: "Now you understand how Facebook users feel. We often read fake news, about all issues in life. Fake news moderation team. Facebook really made us lose faith in life. Hope after this experience you will motivate this team more."
This comment has received thousands of likes because it speaks to the hearts of many Facebook users, especially during the current pandemic period that continues to be complicated in many countries around the world.
Another interesting detail that netizens can see is that if the photo Zuckerberg attached to the article is a screenshot of his phone, then he is not using an iPhone, but an Android phone instead.
Some people think that this has something to do with Zuckerberg and Tim Cook – Apple CEO who don't "like" each other very much.
Most recently, the Wall Street Journal reported that Apple threatened to remove Facebook from the App Store after a 2019 BBC report detailed how criminals use Facebook to traffic people.
In addition, the newspaper also said that Facebook's content moderators were unable to detect most of the languages ​​used on the platform. As a result, they cannot monitor all content in foreign markets, leading to many criminal gangs taking advantage of Facebook to commit illegal acts.
For its part, Facebook stated that the company does not allow content or behavior on Facebook and Instagram that can lead to the exploitation of people, and it is still working to combat fake news and illegal activities. .
Source : Genk