Mark Zuckerberg may be dethroned
According to a Wall Street Times report, the US Federal Trade Commission (FTC) considers taking the oaths of Facebook CEO Mark Zuckerberg and COO Sheryl Sandberg. This is part of an investigation into whether Facebook violated US antitrust laws. During the testimony, participants must tell the truth and be punished for cheating.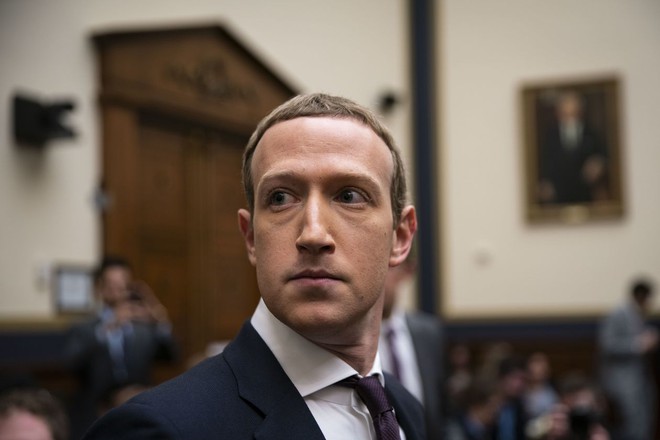 Sources close to the matter said top Facebook officials are preparing for the possibility of deposition and some are concerned this might become a reality. However, for now, the company is busy preparing Zuckerberg to testify before the antitrust council of the House Judiciary Committee on July 27, where Facebook CEO and other technology leaders will surely was questioned by lawmakers.
Zuckerberg was not deposed in the Facebook investigation of FTC's previous user privacy violation. Facebook agreed to pay $ 5 billion in settlement.
A Facebook spokesperson said the company continues to demonstrate to law enforcement that its creativity has given more choices to its users. In addition, Facebook wishes to share its views on the competitive landscape with other technology leaders in the hearing.
Facebook is one of the few tech giants concerned about being too powerful and hindering competition. Facebook-owned platforms, including Instagram and WhatsApp, have more than 2.5 billion global users and the company is also one of the two major forces in the U.S. digital advertising market.
The FTC will investigate whether Facebook is engaged in illegal monopoly practices, including the strategy of acquiring potential rivals to destroy future disasters.
Most state attorney general is investigating Facebook antitrust violations. Investigations of this type are often complex and slow, but officials are facing time pressure, especially when the Presidential election will take place in November. If the investigation does not end before the election, it may be in the hands of another political apparatus.
Facebook is also preparing a situation where the government wants to restrict the relationship between its products and platforms or force the company to divest its business and be ready to sue.
In addition to Facebook, CEOs of Amazon, Apple and Google will be present at the hearing. Not only questioning monopolies, lawmakers often ask other issues, forcing companies to prepare carefully.
Source : Genk