Many important suppliers of Apple and Tesla suspend production in China because of power shortages
Some key suppliers to Apple and Tesla have been forced to stop production at some of their locations in order to comply with Beijing's strict energy policy regulations, so the supply chain is struggling during this time of demand. Demand for electronic goods, especially iPhone phones, is increasing very high.
According to Nikkei, Eson Precision Engineering Company of Hong Hai Group (Foxconn) – the world's largest assembler of iPhone phones and a very important supplier of components for Apple and Tesla, on Sunday (June 26). /9) announced that it would be forced to stop production from until Friday this week at the company's factory in Kunshan city – China because of regulations restricting electricity supply for industrial production by local authorities.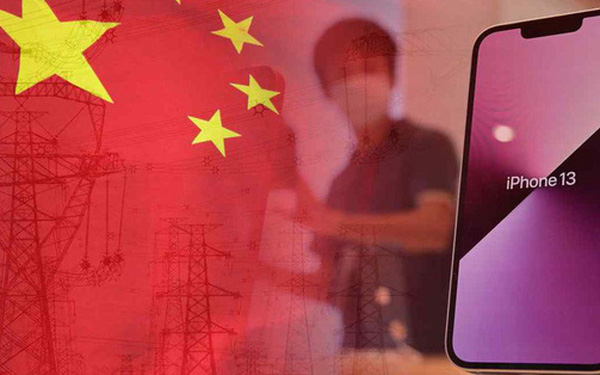 In a filing with the Taiwan Stock Exchange, Mr. Eson said: "The company will adjust production activities this weekend or in the following weeks to meet the needs of customers."
China's tightening of energy consumption is due to a number of factors: rising coal and gas prices and Beijing's efforts to reduce emissions and prevent energy consumption from rising too high. This series of measures is affecting a wide range of industries.
Unimicron Technology, an integrated circuit board maker and a key supplier to Apple, announced its branches in Chinese cities including Suzhou and Kunshan in China's Jiangsu province. This province needs to stop production from last Sunday afternoon until the end of the month. The Taiwanese company also said it would mobilize more production from multiple production sites to reduce production, according to securities filings released on Sunday.
Concraft Holding Company, which specializes in manufacturing iPhone speakers, which currently owns a factory in the Chinese city of Suzhou, recently announced that it will suspend production for 5 days until Sunday afternoon, and try to mobilize Maximize inventory to meet demand.
Pegatron, a key iPhone assembler and currently has manufacturing plants in the cities of Suzhou and Kunshan, told Nikkei Asia on Sunday that its production facilities were still operating normally. Normally, however, a generator must be prepared in case the company receives further notice from the city government.
Until now, Foxconn's production sites in Long Hoa, Quan Lan, Thai Nguyen and Zhengzhou – the world's largest iPhone production complex have not been affected by energy restriction measures.
Many factories that pack and test chips for Intel, Nvidia and Qualcomm have also received notices to stop production at their factories in Jiangsu – China for a few days, so the world electronics industry is already struggling. Because of the lack of chips, it is now even more difficult because of the lack of electricity.
Production shutdowns in some Chinese provinces could cause further shock to the global automotive and electronics industry, which has already faced too many challenges due to shortages of chips and components. as well as production interruptions in Vietnam and Malaysia.
Source : Genk