Many Facebook accounts in Vietnam are at risk of being permanently locked
Since last night, August 17, many Vietnamese Facebook users have received notices of account suspension due to violation of community standards. If the user has no compelling reason to object, the account will be permanently locked.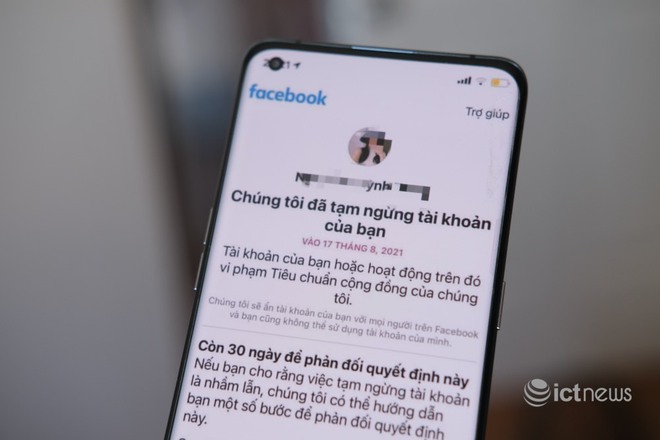 A series of Facebook accounts in Vietnam received notices of account suspension for violating community standards.
According to research, in recent days on social networks, a sensitive video clip related to minors has been spread. People who spread the video clip may have violated Facebook's community standards, causing the social network to suspend accounts.
On the morning of August 18, many links of the above video clip were disabled, proving that the platforms are very strict in distributing sensitive content related to children.
After the incident, many people voiced opposition to the accounts that posted the clip, and warned of security and violations of the law.
Nick Facebook Gong Loi… recommends users not to curiously click on shared links because bad guys can take advantage of it to spread malicious code on users' devices.
In addition, the distribution of these sensitive clips and photos on social networks can be handled in accordance with the law in Decree No. 72/2013/ND-CP of the Government on management, provision, use of Internet services and information on the network.
Besides, many people have their accounts locked, leading to some unlocking services being born, users should find out in advance to avoid losing money and losing more personal information.
Source : Genk