"Mad fan" Sony cried out, claiming to be the loser in the gamble "putting PlayStation games on PC" and announced a boycott
Declare allegiance to a business corporation is never a wise move. In the era of the market economy, any corporation will run after profits, will seek to exploit the gold mines that have been and are being watched by many parties. The decision to "boycott" of loyal consumers rarely works, especially when the corporation continues to ship quality products.
In recent statements, Sony has expressed its desire to exploit the PC segment. In 2020, they put the game Horizon Zero Dawn on PC and see the huge profits from the 3-year-old game: within the first month, Horizon Zero Dawn sold 716,000 copies, and according to market analysis. SuperData, a subsidiary of Nielsen Group, said that this number was nearly as successful as the era blockbuster The Witcher 3: Wild Hunt.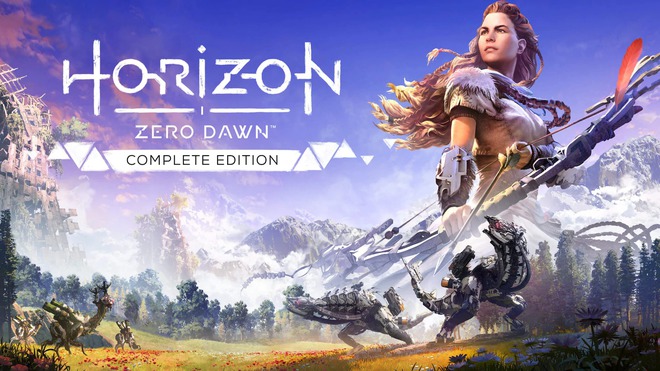 The financial success of Horizon Zero Dawn prompted Sony to continue investing in the PC game transfer business.
That proves that PC gamers who don't own PlayStation are willing to spend their wallets buying high-quality games, and Sony is wise to start exploiting this fertile land. At the same time, Sony's move breathes new life into Horizon Zero Dawn, much needed when the next installment in the series, Horizon Forbidden West, will land on PlayStation next year.
But accompanying Horizon Zero Dawn on PC is the lament of the PlayStation "fanboy" community, who think that this is the first move that shows Sony abandoning PS users and chasing profits. They are partly right, that is to see the step of "running after profits" of Sony.
The release of Horizon Zero Dawn is a test of the computer market, seeing how excited PC gamers are with a product that was once exclusive to another platform. When he saw the fish biting, Sony immediately prepared a fragrant bait with the desire to fully exploit the fatty fish pond. How can any company not follow the potential?
In a leak that took place not long ago, a programmer discovered a list of a series of PlayStation exclusive blockbuster games that will land on PC. We see here hit names like the new PS5-exclusive Returnal game, the blockbuster Ghost of Tsushima and the masterpiece God of War. The source of this list leak, NVIDIA Corporation, confirmed the list was real, but also stated that the names were "used for monitoring and internal testing only", adding that the list includes "speculative games".
Yesterday evening, Sony quietly brought God of War (2018) to Steam .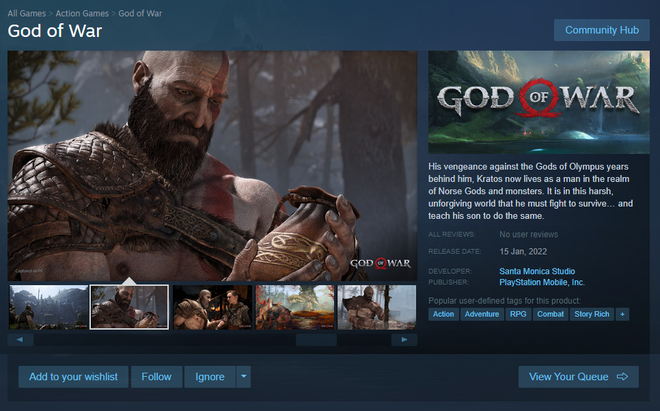 And the cries of "fanboys" resounded in a corner of the sky
Immediately, many members of the "Sony fanboy" community, who considered themselves loyal consumers of the Sony brand, announced the boycott. They use scary words like "betrayal", "cheating", "mercenary" or wishing Sony a good night's sleep when they have dug their own grave.
Going further, they describe the PC and PlayStation gaming communities that belong to two distinct lineages. They argue that PlayStation games should not be released on other platforms. A series of comments demanded the resignation of Sony president Jim Ryan.
When Horizon Zero Dawn came to PC, this "crazy fan" community had a voice but was much weaker. Until the famous masterpieces of the gaming industry like God of War (2018) came to PC, the mixed reaction was so intense. On PlayStation blog posts, on Twitter and on many other social media platforms, thousands of comments claim that Sony has betrayed consumers.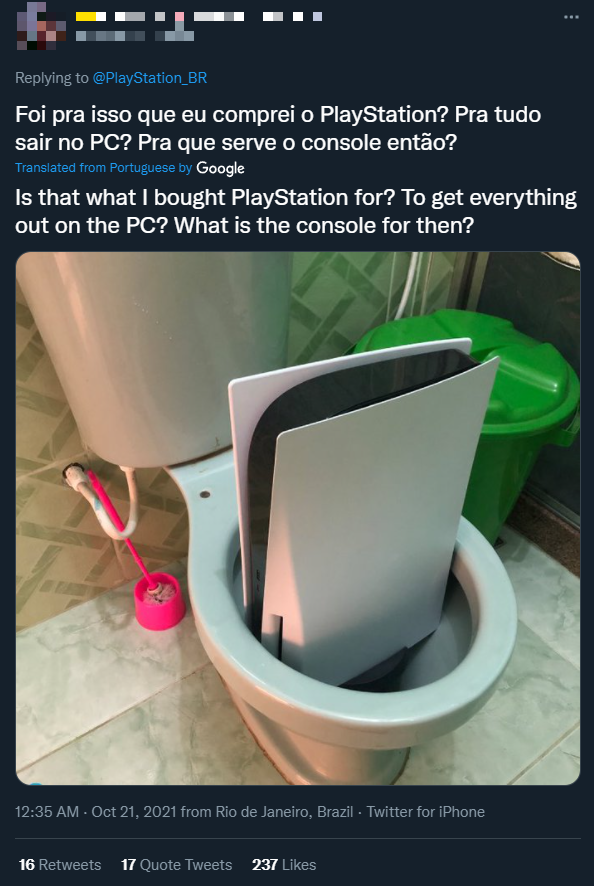 Gamers throw PS5 into the toilet, declaring "no need for a machine anymore" if every game is on PC.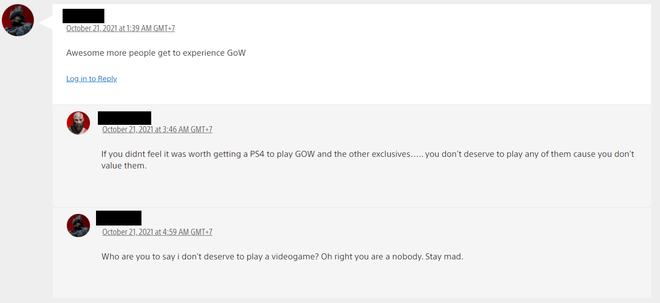 "Great, more people will get to experience God of War" – "If you think it's not worth buying a PS4 to play GOW and other exclusive games… you don't deserve to play any games because you don't appreciate them. respect them" – "Who are you to say I don't have the right to play games? Oh yeah, you're nobody. Just be angry."

"Xbox and PlayStation games are both coming to PC, why should I pay for games and play online? You guys are lousy and I hope you go bankrupt."

"Traitors. Fraudsters. Mercenaries".

"PlayStation games should never be on PC. You're giving games to a community that doesn't contribute to BUILDING PLAYSTATION. Traitors."
They confirmed they would no longer buy Sony products, refusing to continue to support a corporation that did not care about consumers. Fans of the Sony platform are happy to enjoy exclusive games on their platform, proud of their possession of things that are not difficult for other parties, and show their selfishness when deprived of their "exclusive" status. .
Lessons from the past
In the past, when the community voiced "boycott Modern Warfare 2" because the developer removed the mechanism to create a dedicated server, it did not support matches with more than 18 players. However, Infinity Ward insists they are not too worried.
Indeed, even when the community mourns and then rates the product one star, even if they have gathered more than 180,000 signatures to call on the developer to meet their requirements, and will boycott if they do not. As expected, the game is still selling well.
" In fact, the PC version of Modern Warfare 2 outsold the PC version of Call of Duty 4: Modern Warfare in its first week on sale, making it our most successful PC release yet ," said Robert Bowling, was working for Infinity Ward at the time, wrote in a post on the company's homepage.
The image below shows what game a group of players who announced a boycott of CoD: Modern Warfare 2 are playing after the strong word: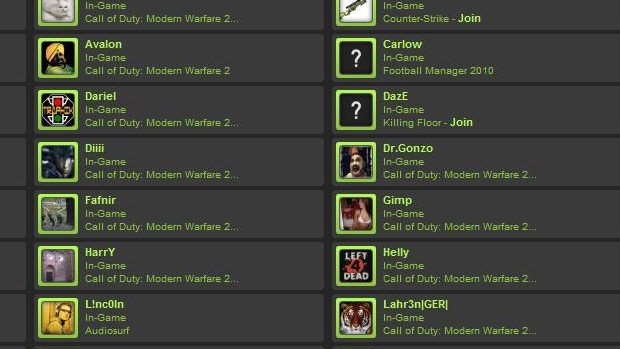 This photo was posted 12 years ago by Jim Sterling, a veteran reporter of the gaming industry.
Talk about a part of fans of the PlayStation platform. Crazy mentality, love to the extreme of an entity that rarely brings good things. They have the right to demand that the corporation respect them by releasing quality products, but cannot give themselves the right to set the direction for the corporation. They think they have supported the corporation through all the ups and downs, but they forget that it was the good product that led them to the company. Why not let other people access Sony products in this way?
A group of crazy fans voiced a boycott, but will it call for enough people to boycott to hurt the pocket of a multi-industry technology corporation worth trillions of dollars? As mentioned, as long as Sony releases quality products, consumers will be ready to find them.
Sony's Gamble: Losing Users, But Gaining Users
The move to bring God of War (2018) to PC may turn a group of Sony product users, but Sony will have a large number of users pouring in from other "gold mines". Just opened for sale, God of War (2018) has immediately entered the list of best- selling games on Steam this October, and many people who experience God of War will immediately consider buying PlayStation 5 to enjoy God. of War Ragnarok on the first day of the game's release.
The first gameplay trailer for God Of War Ragnarok.
The nagging on forums and social networks is no different from the sulky cry of a child when he sees a neighbor's kid with a similar toy. Babies shed tears to express their displeasure with the toy manufacturer, but then stop when they see no results in crying. The toy in the hand is still interesting, or even the later versions of it. If the child is not willing to continue playing, he or she can give the toy to individuals who have not had the opportunity to experience it.
Any gamer, regardless of platform, is a gamer. Let the game market be a truly open market and remove the concept of "monopoly", allowing anyone immersed in the new art of humanity to enjoy the best of super products. As for where to play, whether to play sooner or later, or what each player's money is used for, who to support, it will completely depend on the individual.
The call to boycott Sony today is just like a passing wind. The reason for the boycott is not convincing enough, the majority of users can only nod, that there is a part of the user community that is not satisfied with the company.
Source : Genk