Macs running Apple's ARM chip will be more like the iPhone than ever before
During WWDC 2020, Apple announced the transformation of a Mac computer from an Intel processor chip to an ARM-made ARM chip. This is the biggest change, since Apple used Intel chips in its MacBooks and Mac computers in 2005.
Although Apple may not have much experience in making its own computer chips, Apple has made its own mobile chips from the first-generation iPad and iPhone 4. In fact, this is a huge advantage for Apple. , from chip design, software creation and hardware design. Every part of a product's process is under Apple's control.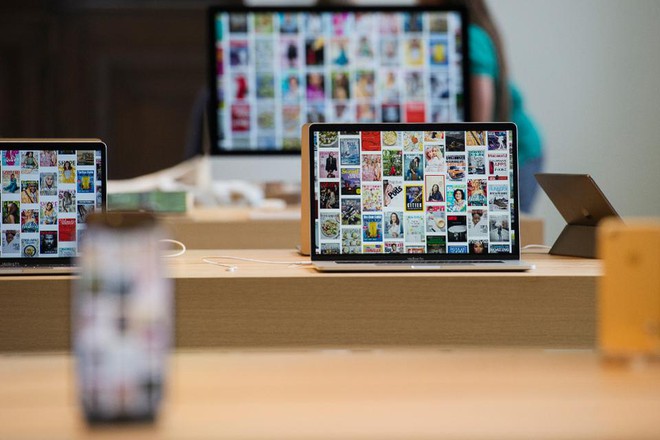 Now Apple can do the same with Mac computers.
The transition to ARM processors, called Apple Silicon, is the third largest hardware platform of Mac computers. The last major change was in 2005, when Apple switched from PowerPC to Intel. At the time, CEO Steve Jobs explained that Apple needed stronger performance and better battery performance, which Intel chips could provide.
Now, Apple cites the same reasons, about improved processing performance and better battery life as a reason for switching to ARM. This could also change the design of future Macs, being thinner and lighter.
But we don't really know what Macs using ARM chips will be like. Currently, the most powerful ARM-powered computers on the market, such as the Microsoft Surface X or Samsung Galaxy Book S, are still far behind high-performance laptops like the MacBook Pro, not to mention the iMac or Mac Pro. .
Add to that a software problem. A new platform means that developers will have to change a lot of things, old applications will not be compatible. The Surface X is a prime example, an ultraportable laptop with a sleek design that failed because of a very poor software ecosystem.
However, Apple has a trump card. That is the iPhone and iOS ecosystem. The special thing is that future ARM-based Mac computers will be compatible with the iOS app. That means even when there's nothing to do, Apple has a huge software ecosystem available to its ARM-based Mac computers.
Developers will also be motivated to create new applications for iOS. By doing one that gets two, the application can run on both iPhone and Mac. Therefore, future Mac computers will be very similar to the iPhone.
Will Apple add touch screens to future Mac computers? It is very possible, and we will see more and more Mac computers become more like the iPhone and iPad. Whether this strategy will succeed or not, we will have to wait and see.
Reference: Theverge
Source : Genk