Macro Acer Aspire 5: Student laptop with sufficient entertainment needs, equipped with Core i Generation 10, priced from 15.9 million
After launching the latest generation of mid-range gaming laptops running Core i, Acer continues to expand its product range in the student and office segment: Aspire 5.
This is a laptop with a configuration not specializing in games, but about the performance of work or entertainment just enough, it is still more than enough to shoulder. Specifically, Aspire 5 is equipped with Intel Core i5 1035G1 processor, 8GB RAM DDR4 2666MHz and 512GB SSD for VND 15,990,000. If you need more graphics processing, users can spend an additional 1.5 million to have optional discrete graphics card NVIDIA GeForce MX350.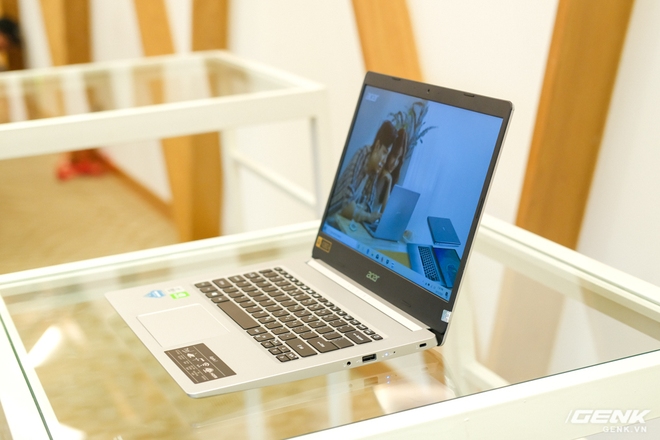 With this MX350 graphics card, users can run a number of games with lightweight customization. As we refer from Notebookcheck, this graphics card can run about 32 fps with Medium configuration on Call of Duty Modern Warfare (2019) with Full HD resolution, 70 fps with Medium configuration on Fifa 20.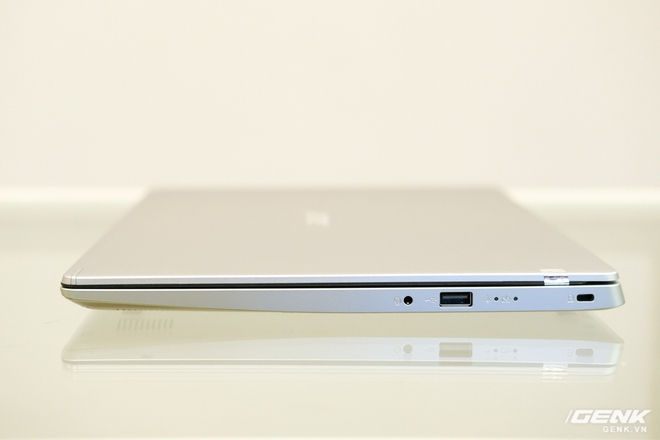 Appearance does not have many accents, in return the advantages of this product is quite compact, with a thickness of about 1.75cm and weighs only 1.5kg should easily fit into a backpack to carry away. The outer shell is made of metal instead of plastic like the previous version, a worthwhile upgrade point.
The 14-inch FHD screen is neither too big nor small enough for a variety of work needs. The bezels on both sides are thin, but the top and bottom are still quite thick.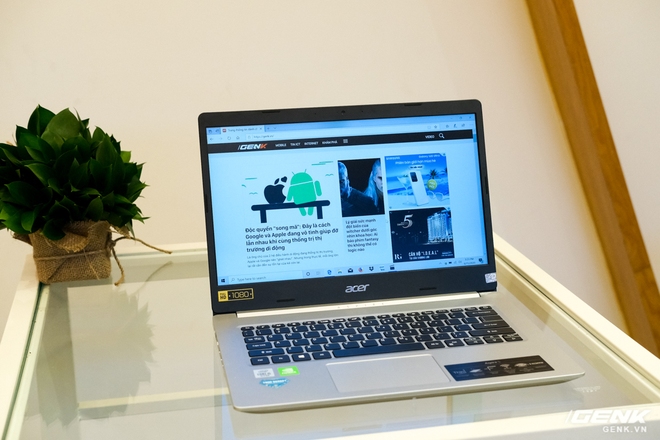 The palm rest of the Aspire 5 is quite large, the distance between the keys is also quite far, so the input on this laptop is very comfortable, no typing error.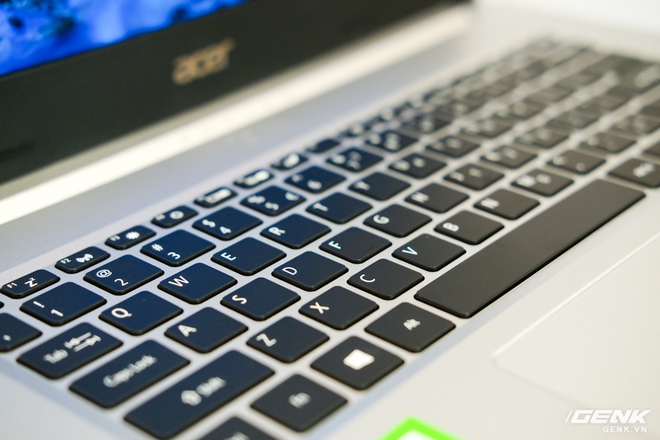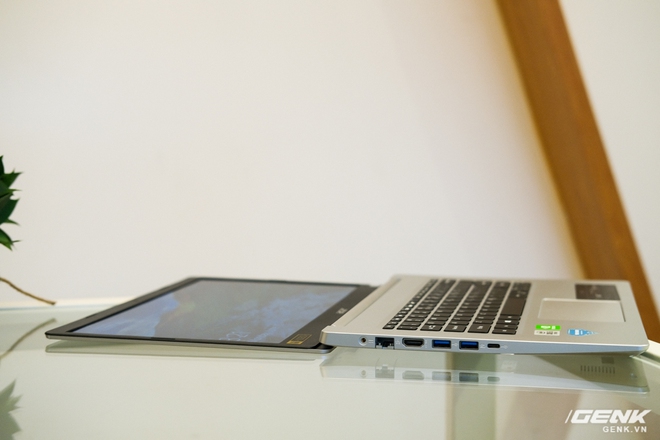 The plus point is that the hinge opens up to 180 degrees. With this ability to open and flip, students in group meetings can sit back and forth to show the content to the whole group, without having to pinch one place.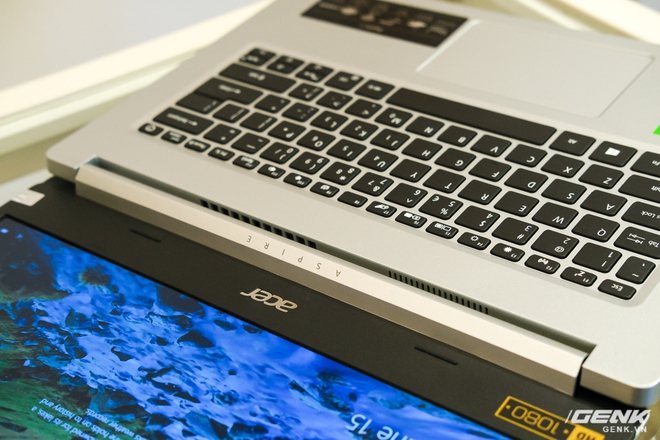 The heat sink is hidden in the position below the hinge.
The device is fully equipped with connectors, from USB-A to USB-C, even the LAN port.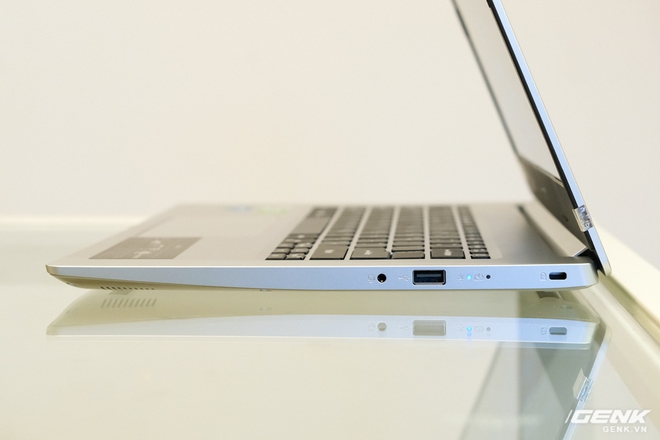 On the right we have an additional USB port, convenient to connect the mouse from this location. In addition, the device also supports Bluetooth 5.0 and Wifi 6 standards for stable and faster connection quality.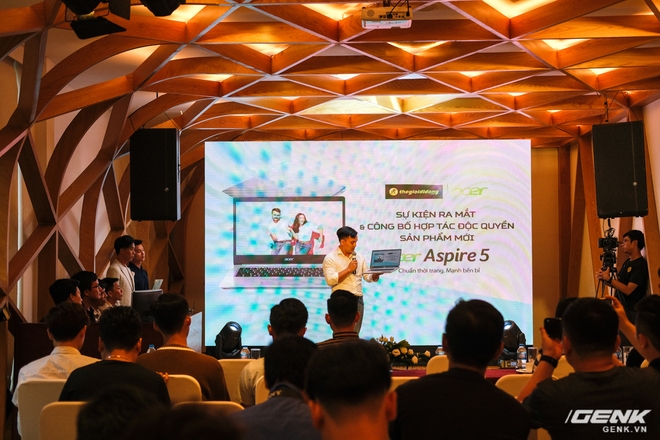 The product is currently sold exclusively at Mobile World.
Overall, the Acer Aspire 5 may not be attractive on the outside, but the internal upgrades of this machine are remarkable, especially the new generation processor and MX350 graphics card are well worth the user. Members or office staff consider options.
Source : Genk