MacBooks using ARM chips leaked prices – Intel and Windows laptops should worry about being medium
With benchmarks being leaked so far, people are getting a clearer view of the performance of Macs that will run ARM Apple Silicon chips in the future – and it's not inferior to leading CPUs. of Intel today.
Equally important, however, is what their prices will be? A newly leaked information shows how Apple-powered MacBooks will cost Apple. And it really worries Intel and other Windows laptop makers.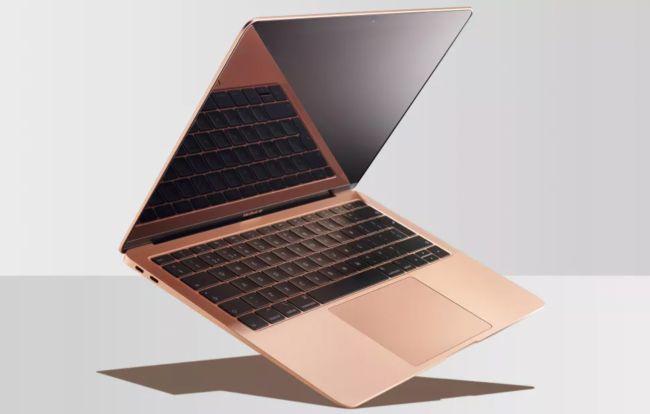 The leak comes from Twitter user Komiya_jp, a leaker who recently revealed the launch schedule for the entire Apple product line in the fall of 2020. According to the leaker, the first ARM-powered MacBook. will cost $ 799 while the 13-inch MacBook Pro launched at the same time (it can also use Apple Silicon) will cost $ 1,099.
This price may not be too impressive for you but if placed next to the equivalent computer line today, you may notice the difference.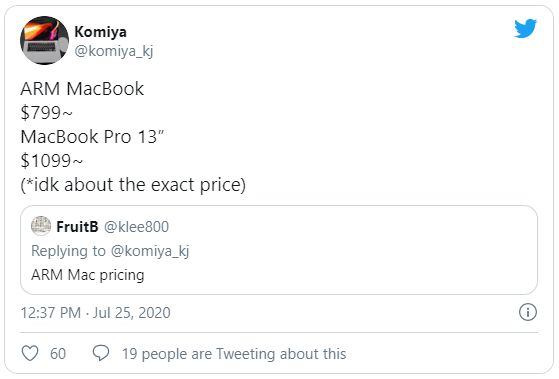 Apple is currently selling an Intel-powered MacBook Air for $ 999 and a 13-inch MacBook Pro for $ 1,299. This means that the first MacBooks with Apple Silicon ARM chips will cost about $ 200 less than corresponding Intel-based computers.
This price difference is similar to the forecast of TrendForce's analysis report that says that ARM-based 5nm Apple Silicon processors will cost less than $ 100, lower from $ 200 to $ 300. money Apple has to pay Intel to have CPUs for MacBooks.
If the leaked price is correct, it indicates that Apple is on the right track when designing its own chip to replace Intel's CPUs. Moreover, it can bring a huge success for Apple in the computer market when lowering its MacBook price below $ 800.
Imagine a thin and light MacBook with performance that is not inferior, even higher than similar Intel CPUs but has a longer battery life, and also significantly lower prices. Such a device could even threaten the position of Windows laptops at the same price, it is difficult to get any Windows laptop with such advantages.
Refer to Tomsguide
Source : Genk