Lost in the "universe" of fake AirPods: From a few tens of thousands of headphones to sophisticated knockoffs that "Apple CEO also cannot distinguish"
A fake AirPods have a finished product price of about 40 yuan (equivalent to 140 thousand dong), factory priced at 50 yuan (equivalent to 175 thousand dong), wholesaling at the Hoa Cuong Bac electronics market in Shenzhen city. Guangdong province, China with the price of 60-70 yuan (equivalent to 210-245 thousand dong), e-commerce sites bought it for 100-300 yuan (equivalent to 350 thousand-1 million dong), upon arrival Small business households, the price will be slightly higher than 400 yuan (equivalent to 1.4 million dong).
"The Apple CEO can't tell the difference."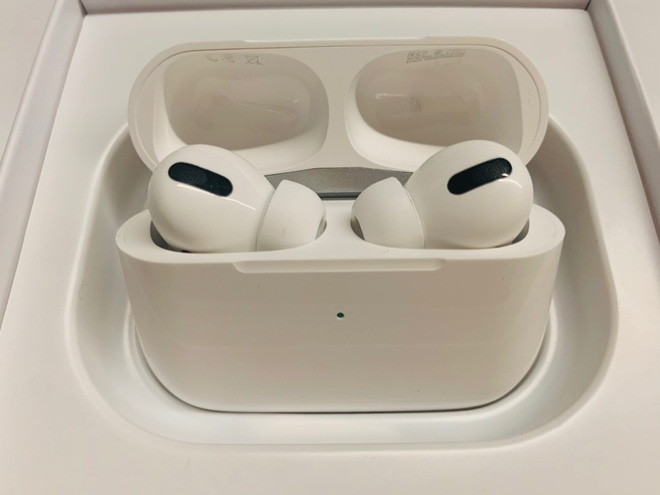 Tran Due – a grandfather who specializes in trading fake AirPods at the SEG electronics market in "China Silicon Valley" Hoa Cuong Bac proudly shows off "high quality" products in hand: "Peace of mind, our stuff even Apple CEO Tim Cook will not be able to tell it apart! "
In September 2016, Apple launched the AirPods wireless headset, which attracted the attention and excitement of countless technology followers around the world. With the finished hardware price estimated at less than 300 yuan (equivalent to 1 million dong) and being sold for an initial price of 1,276 yuan (equivalent to 4.45 million dong), some people think that Apple is profitable. to over 400%.
Perhaps after the iPhone, the AirPods wireless headset is Apple's most successful product. According to statistics from the Counterpoint Market Research Center, the worldwide consumption of TWS wireless headphones in 2019 is 120 million units, and the AirPods account for nearly half of the market. It is expected that in 2020, the size of TWS headphones will increase to 230 million units and the AirPods will reach 89 million.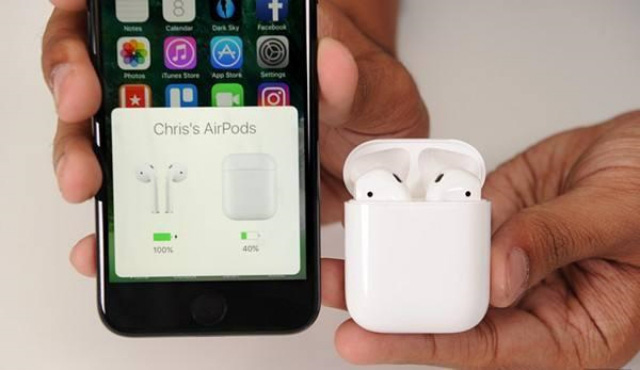 The speed of development is very fast, and the profits are very large, so the AirPods are inevitably "fate" to be copied. It is known that in early 2017, when the new AirPods 1 officially went on sale for more than a month, the fake goods appeared in Hoa Cuong Bac. Initially, the fake products only simulated the appearance of the genuine AirPods, but after a few years of research and development, now the counterfeiting technology has reached the upper level. Hardware, software or even other modern features such as automatic connection, location, device renaming, volume up and down, using Siri to control the device by voice … do just like the real thing.
The more real, fake AirPods, the better the people who make and sell them. Many electronics business households in Hoa Cuong Bac happily share the examples of wealth thanks to fake AirPods around them: "People who have been in this industry since a few years ago are already rich.", " My friend who specializes in manufacturing components in Shenzhen has already bought a few houses. "," When doing business smoothly, sometimes he earns several hundred thousand yuan (100 thousand yuan equivalent to 350 million dong) every day! "…
Transactions are based on money and relationships
Two years ago, Ly Phi entered the industry of unbranded headphones production (a form of imitation but the product does not have a logo to imitate the genuine product). Usually, when starting this job, people will look for people in the industry to get a pattern, he said. When AirPods 1, 2, 3 were released not long ago, someone quickly simulated product molds, and this kind of mold always made sure to create products with identical appearance to the original products, novices the heart can distinguish the real fake.
Others choose to be safer than searching for "neutral stereotype". In fact, the neutral template is only different from the normal one in that the specifications can be changed to be larger or smaller than the original.
In addition, there are also people who can't wait to get the mold, so they have to hook up to get the design of the AirPods before the latest product is on sale. It sounds a bit hard to believe, but it has long been considered a "public secret" in the fake manufacturing industry. Just like before the new iPhone is officially on the shelves, there are always people holding the product design to carry out the pre-production of cases for the trendy phone, and of course this "short cut ahead". will make them always be the ones making a lot of money.
Li Fei summed up briefly: "This is a transaction based on money and relationships."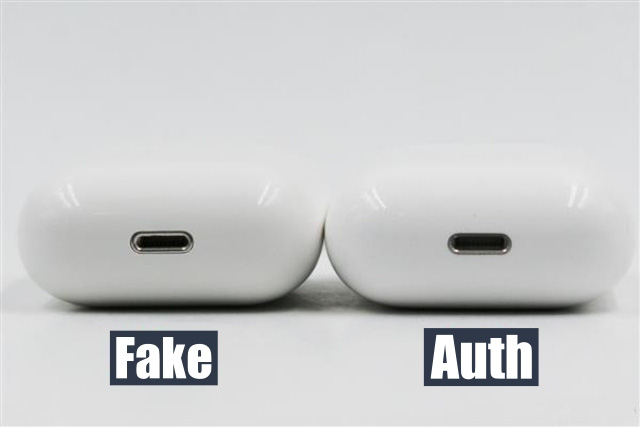 The hardware of the AirPods is said to be quite simple, while the software is more complicated because a Bluetooh chip is required. Some major brands such as Apple, Huawei all have their own Bluetooh chips, and some other TWS headsets for Android phones are considered by fake manufacturers in Hoa Cuong Bac to consider chip options of brands. more affordable.
After getting the identical look and the right chip, many fake AirPods manufacturers tweak other parameters according to the components they have. Some factories are strong enough to have their own technical staff to customize the software, and some the smaller ones choose to outsource.
It is indispensable that the techniques of fake goods factories in China are increasingly maturing and developing, making fake goods more and more sophisticated.
If you only look at the appearance, it is difficult to distinguish between auth and fake AirPods. Many owners in Hoa Cuong Bac said that even the sensitivity, touch or volume adjustment … of auth products, fake AirPods can be imitated. However, when using it, the quality between a 100 yuan headset (equivalent to 350 thousand dong) and 1,000 yuan (equivalent to 3.5 million dong) is completely different.
Right now, the hard part of the AirPods is the noise reduction function. The fake headphones are limited to noise mainly based on the inherent ability of the chip, or the headset button is made a little louder than usual. A lot of bosses in Hoa Cuong Bac are desperate for Apple's noise-reduction technology.
Huge profits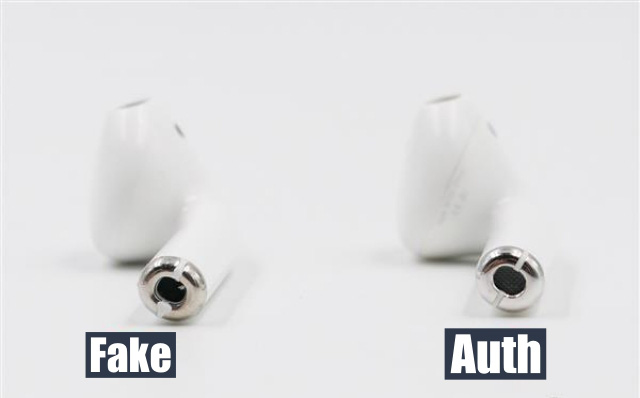 Fake AirPods are sold through both online and offline routes, of which Hoa Cuong Bac is the main offline market, while Quang Minh and Ban Dien areas in Shenzhen are the "front" for online commerce.
At Hoa Cuong Bac, they usually sell cheaply and compensate for the quantity. Most of the owners here have factories, any pattern can be made for imitation. If molds are not available, people will have to pay extra for the fabrication, but then these factories can mass-produce and sell cheaply to many other partners in large quantities to make a profit.
Tran Due – a boss in Hoa Cuong Bac shared that his store sells a few dozen or hundreds of fake AirPods every day. Target customers are mainly online stores, small businesses in small cities and also have many orders from abroad.
During the period of successful business, Tran Due could earn up to several hundred thousand yuan a day. However, this year due to the impact of the Covid-19 epidemic, the sales were only 1/3 of before. Besides, many people could not stand so they turned to other jobs.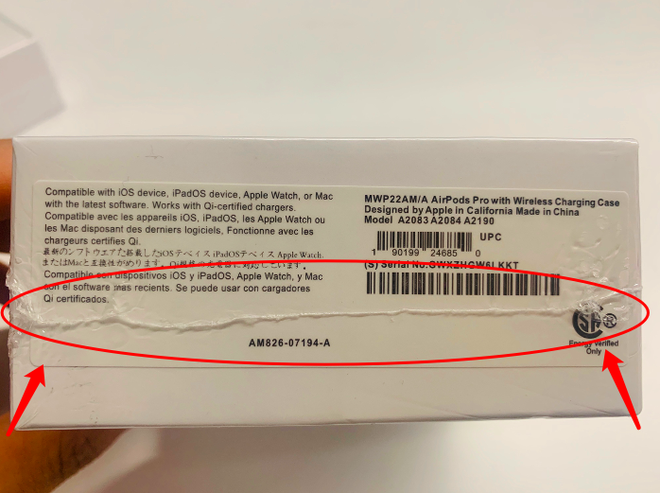 Tran Due revealed the price of fake AirPods is quite diverse: AirPods 2 are priced at 50-90 yuan (equivalent to 175-413 thousand VND), AirPods 3 are priced at 70-120-150-220 yuan (equivalent to 244-419-523- 767 thousand dong)… depending on the type of chip installed in it.
Currently, the fake AirPods are packaged manually, so the plastic coating on the outside is quite rough and lumpy. Tran Due said that if you want to pack as beautiful as the original product, you must invest in buying expensive machinery, but this will make the finished product price several yuan higher. Most of Hoa Cuong Bac factories choose the old packing method, because according to them, "peeling it off is the same", so there is no need to spend more money or effort for that.
Another boss in Hoa Cuong Bac, Truong Cuong, also offered a cheaper price when selling to foreign customers. According to Truong Cuong, he sold his Filipino guest AirPods 2 for only 22-30 yuan (equivalent to 77-105 thousand dong). Of course, these products are of low quality, mainly inventory, defective or refurbished.
Truong Cuong even revealed that if using less quality components, the production cost of these headsets is less than 10 yuan (equivalent to 35 thousand dong). According to Mr. Truong, previously, his overseas customers were mainly in Southeast Asia, the Middle East and South America, but now European and American customers are looking more and more.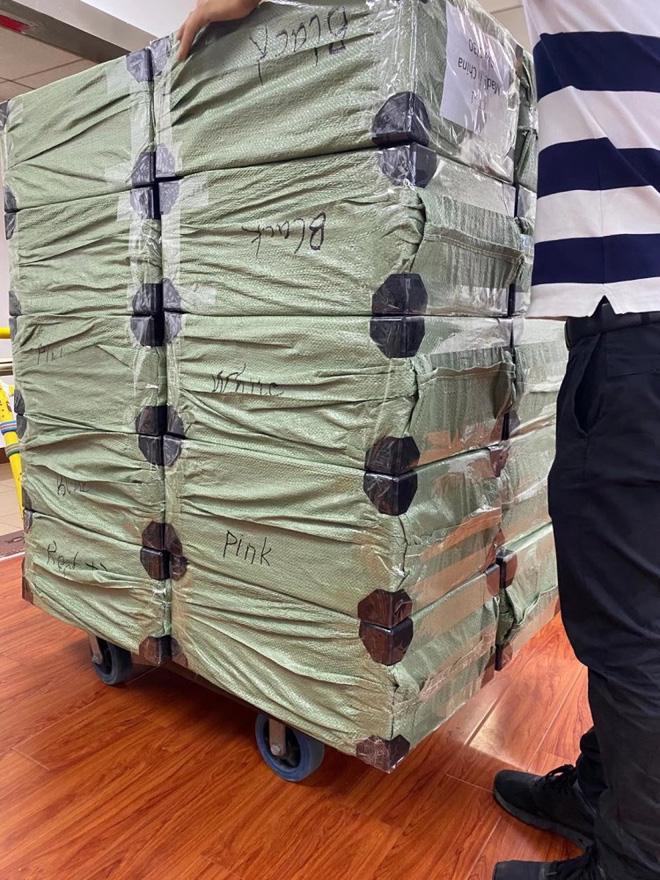 A batch of fake AirPods shipped
In addition to low-quality items, the fake wireless headset market also has more expensive and high-end products with prices from 300-400 yuan (equivalent to 1-1.4 million dong). Owner Ly Phi has an acquaintance specializing in manufacturing this high-end fake product, each month he produces more than 3 million products, so his income is up to 10-20 million yuan (equivalent to 35-70 billion dong. )/month. These wealthy owners are often quite quiet and never claim their possessions.
In addition to selling offline, fake AirPods dealers also spread their products around China through online sales channels. However, when posting products on e-commerce sites, they do not annotate these as AirPods, but often introduce as "Hoa Cuong Bac Apple headphones", "black technology Hoa Cuong Bac", "Apple third party. 3 "… Some other stores use English words similar to the original to sell such as: AirPors, AirPros, AirPlus … to circumvent the law on online sales websites.
Not only that, some factories also accept fake AirPods on request, customers can give their own criteria for products, from containers, images to serial numbers …
And even though you go to buy fake AirPods, people can still buy fake fake goods at high prices. Because just by looking, it is almost impossible to distinguish the quality of those fake headphones.
Still having no trouble, keep going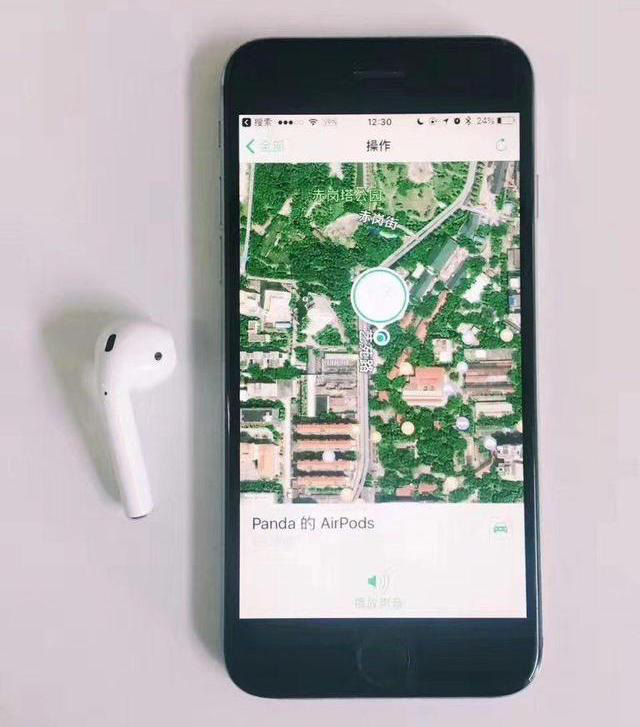 In fact, Apple soon learned about fake AirPods being widely produced and sold in China. An employee of an Apple store revealed that in the past, someone took advantage of the store's free innovation policy to exchange fake AirPods for real goods. It is known that the company is still carefully comparing and studying those fake products.
According to some sources, this year, fake AirPods consumption reached 200 million units, accounting for 50% of the TWS wireless headset market in China, which means Apple had to split half of the market share for products. This fake.
But according to some bosses in Hoa Cuong Bac, in contrast to iPhone clones, for fake AirPods, Apple does not seem to care much. Some people believe that the fake AirPods may not cause too much influence on Apple's profits, so the company just closed its eyes open. So far, they have never faced any problems from Apple, so they continue to maintain their factory.
Many people believe that the technology to produce fake AirPods is blooming like today, quite similar to the situation of fake mobile phones 10 years ago. Faced with genuine good quality, high price and cheap fake goods, but the quality is difficult to say, the final choice is still in the hands of the fastidious "Gods".
Source: QQ
Source : Genk