Life with a smartphone without Google (P1): Is AppGallery good enough to give up the Play Store?
This is an extremely difficult time for Huawei. After the U.S. ban, Huawei could no longer work with any U.S. company, including an extremely important partner, Google. This means that Huawei will not be able to integrate Google services into its products, and users will not be able to use these applications on new Huawei smartphone models.
In parallel with the "recycling" of old smartphones (such as the newly launched P30 Pro New), Huawei also boldly launched new smartphones completely without Google services, such as Mate 30 or P40. Instead of Google Play Services and Play Store, these smartphones use Huawei Mobile Services (HMS) and AppGallery developed by Huawei.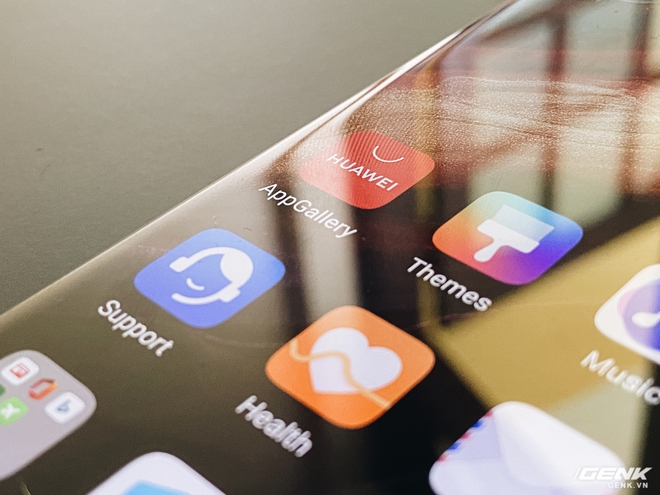 At the P40 Pro launch event in March, Huawei shared relatively impressive numbers about HMS. With over 400 million users in over 170 countries, AppGallery is the "top 3 global" app store.

However, how do those numbers bring a realistic experience? To test the capabilities of HMS and AppGallery, I tried using the P40 Pro without "relying" on any Google service. Let's see the result.
During initial setup, the device will "offer" to install some applications. Usually for other phones, this will be the part I immediately ignore, because most of these applications are "junk", and if necessary I can completely install it myself. But in the case of the P40 Pro, knowing the lack of apps of this device, I had to go through the list.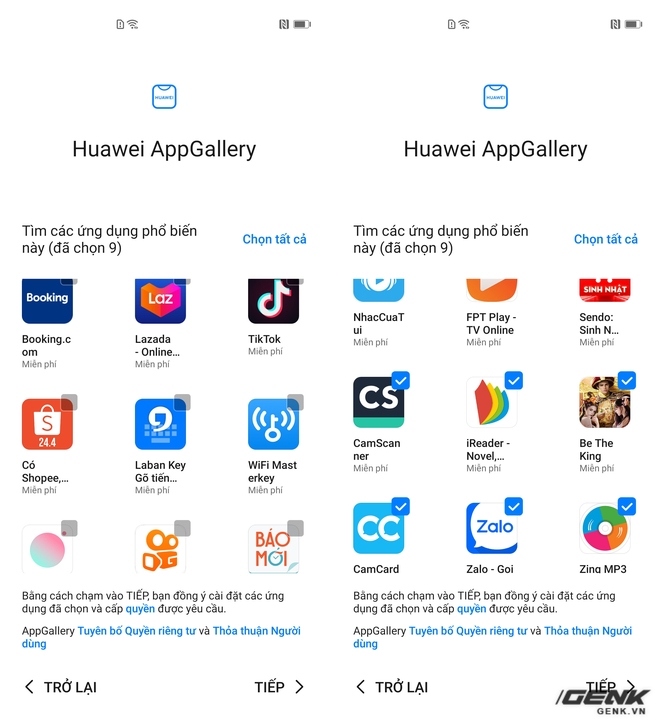 And indeed, in this list there are some applications that I find quite useful to the majority of users, such as Zalo, Zing MP3, LabanKey, Shopee, Tiki, Lazada, TikTok, FPT Play, VnExpress, Lich Viet …
However, that is only a very small part of the applications that users will need to install. Therefore, in this article, I will conduct a test to install the most popular applications currently in Vietnam and to see if Huawei's AppGallery will be able to meet user requirements.
Facebook & Facebook Messenger
Users will find Facebook on AppGallery. By clicking the "Install" button, users will be redirected to the Facebook website, where they can download the APK file of the Facebook application and install it manually.
Facebook application after installation will be able to use normally, similar to the Play Store version.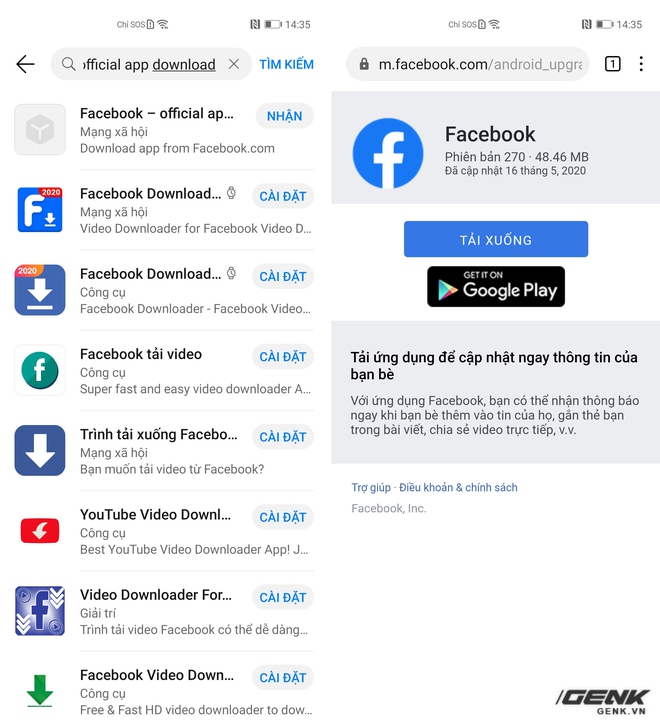 Unlike Facebook, users will not be able to find Facebook Messenger on AppGallery, as well as the official APK file on the Facebook homepage. Instead, users will be forced to find APK files from APK sharing sites to install.
Similar to Facebook, the Facebook Messenger app installed manually via APK also works normally and supports full features, including the ability to receive notifications.
Google apps: Maps, Gmail, Youtube, Keep …
As a matter of course, all Google applications are "featured" on AppGallery. Instead, when looking for the name of the application, users will have a link to switch to the web version of the application (for example, Google Maps is https://maps.google.com, or Gmail is https: //mail.google.com …).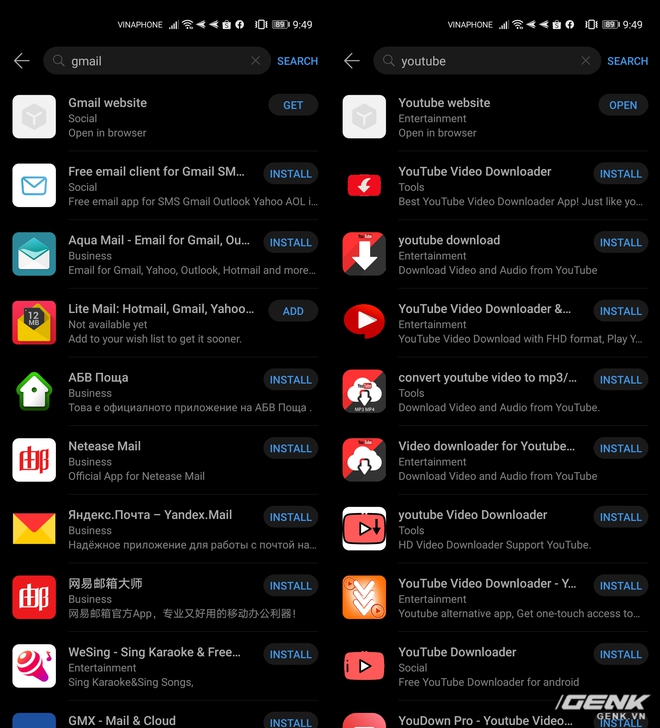 Most web versions of Google apps come with the same functionality as apps, so users won't have too much trouble solving their tasks. In terms of experience, it is clear that using the web version is not as convenient as the application.
Regarding manual installation, most Google applications will not be able to run even when users install the APK due to the absence of Google Play Services. However, rare applications like Google Maps will still be available with limited functionality.
In the case of Gmail, users can use Huawei's built-in Mail application instead. It should be noted that this application does not support push email Gmail in real time, meaning that users will have to "check mail" manually to receive new mail.
Photo editing applications: VSCO, Snapseed, Ulike, Camera360
Many photo editing applications, especially Chinese ones like Ulike, Wuta Cam, Camera360 … are available on AppGallery. Meanwhile, applications like VSCO, Snapseed or Lightroom do not. Again, users will need to install it manually via the APK file.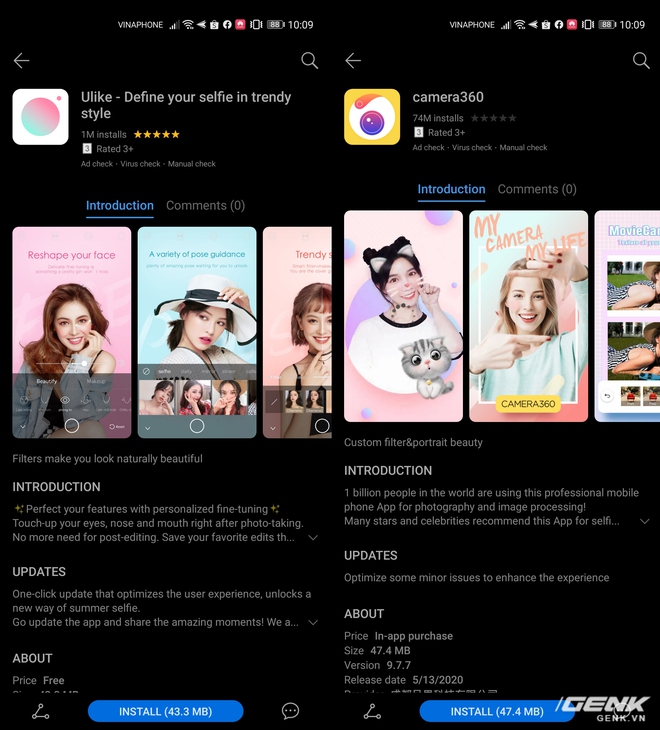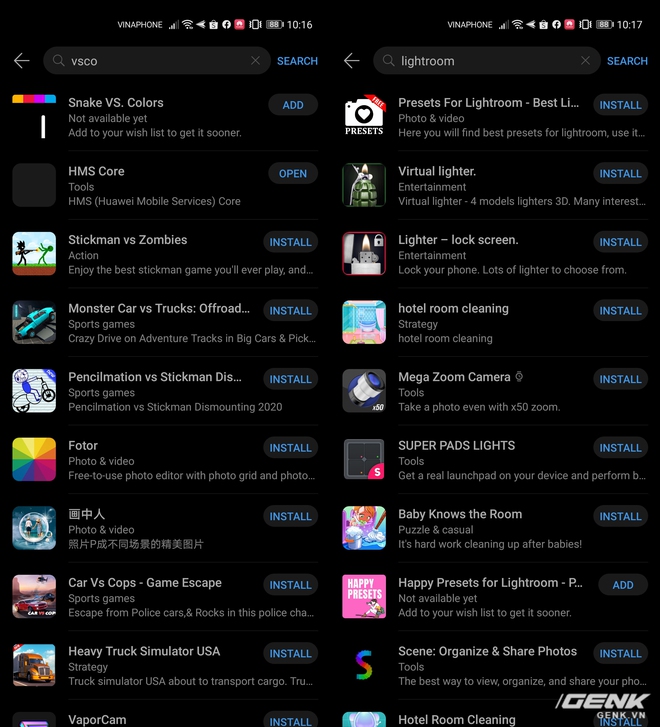 Banking & e-wallet applications: Vietcombank, Techcombank, Momo, AirPay …
Among Vietnamese banks, MB Bank is the only bank with the AppGallery application. In addition, users also have some applications such as VTC Pay or Home Credit. The rest, all other banks / e-wallets such as Vietcombank, Techcombank, VPBank or Momo, AirPay, ViettelPay … have not implemented on AppGallery.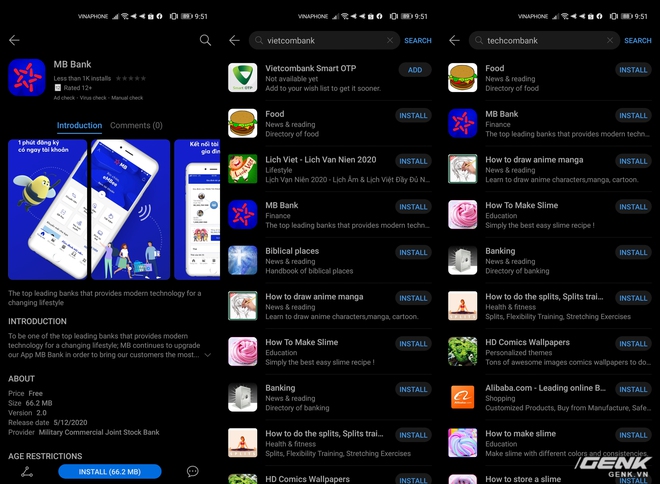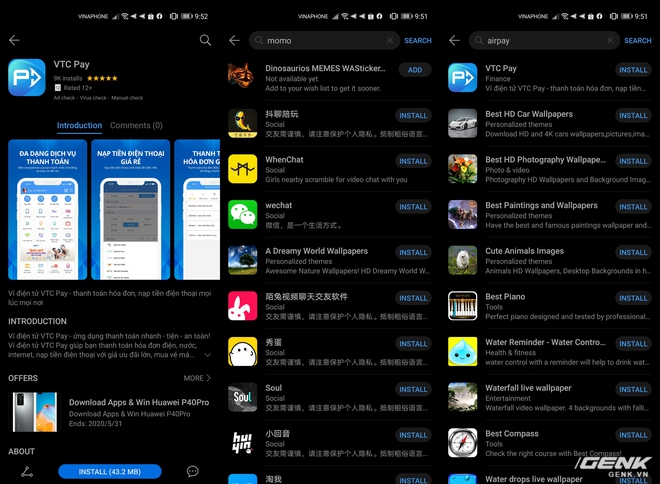 For banking applications, we recommend that users do not install the APK file to avoid security risks.
Shopping apps: Shopee, Tiki, Lazada
The main e-commerce applications in Vietnam including Shopee, Tiki, Lazada and Sendo all have AppGallery applications and can be easily installed by users.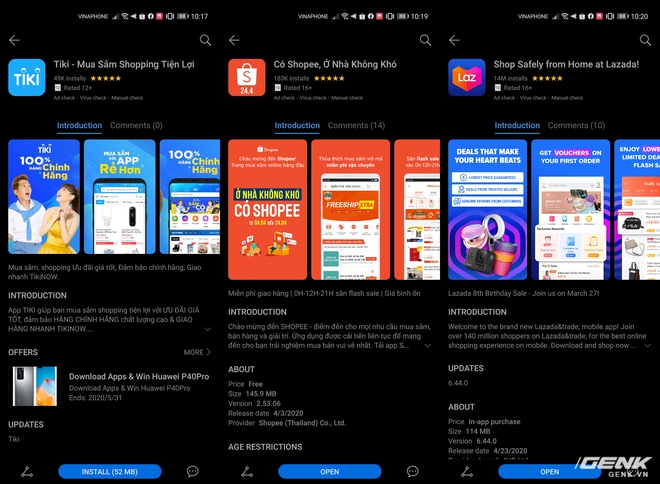 Application to call a car, order food: Grab, Now
Grab app is not available on AppGallery. Users can manually download the APK to install and the application will launch normally, but the map will be blank (due to the absence of Google Play Services). Users will still be able to book a car, but the absence of a map will seriously impact the experience.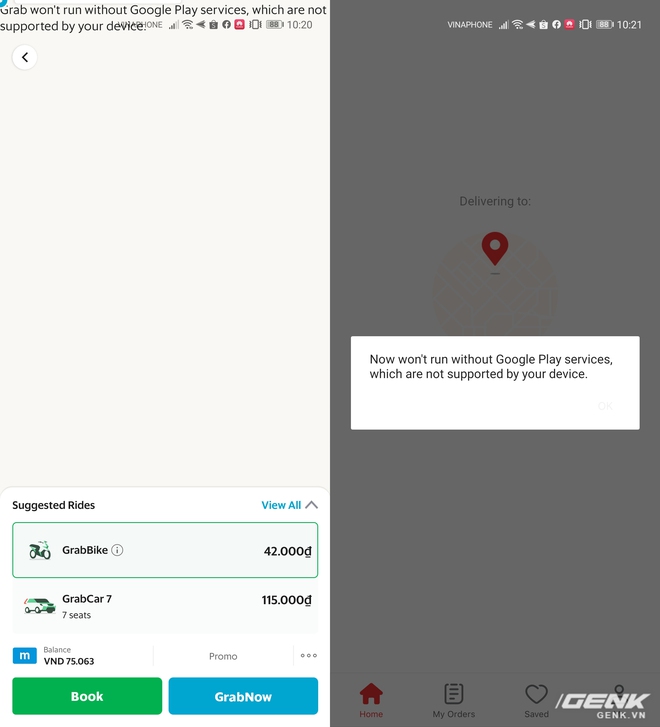 Unlike Grab, we cannot use the Now app to order food. Users will still be able to browse through the restaurants and food, but when you sign in to order, an announcement about the absence of Google Play Services will appear, thereby preventing them from logging in.
Entertainment applications: Zing MP3, NhacCuaTui, Spotify, Netflix
As mentioned above, Zing MP3 is one of the typical applications of AppGallery suggested by Huawei. Similarly, Zing MP3's "rival" is NhacCuaTui, also available on AppGallery. So if these are the apps you use to listen to music, you won't be without them on the P40 Pro.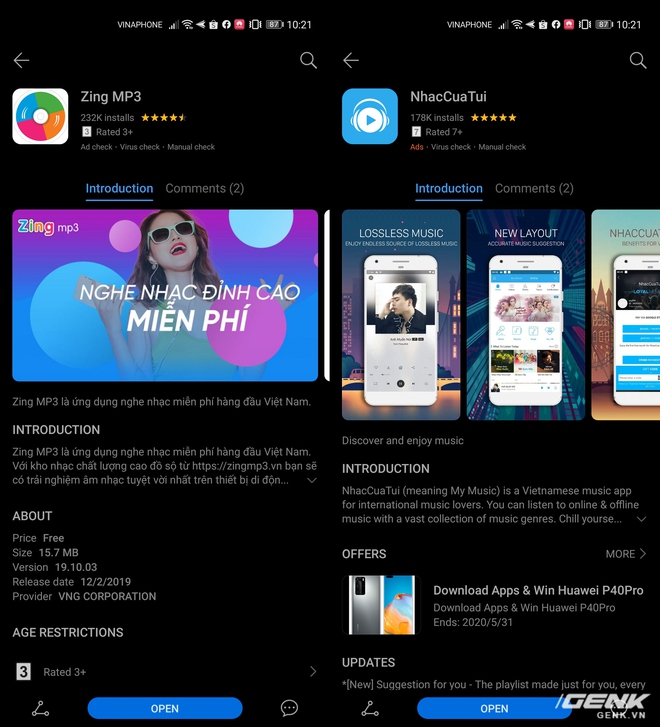 In case you are a regular music player and use apps like Spotify or Apple Music, the bad news is that AppGallery doesn't have them. Oddly enough, users could find a "Spotify" result on AppGallery, but that was a "placeholder" result. When clicking install, AppGallery will notify this application is not yet available and will notify users when it is available in the store. APK installation is a required solution.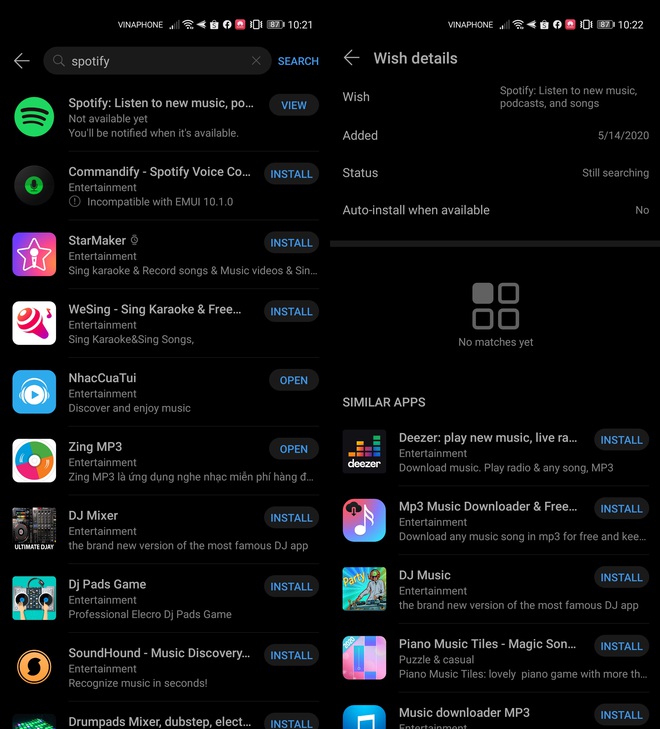 Another application that many people are interested in is Netflix. Similar to Spotify, users will need to install an external APK. However, the Netflix experience on the P40 Pro is still not good because it only supports Widevine L3 rather than L1, making the maximum resolution that users can watch is stopped at SD level. This is an extremely unfortunate thing for a smartphone with a beautiful screen like the P40 Pro.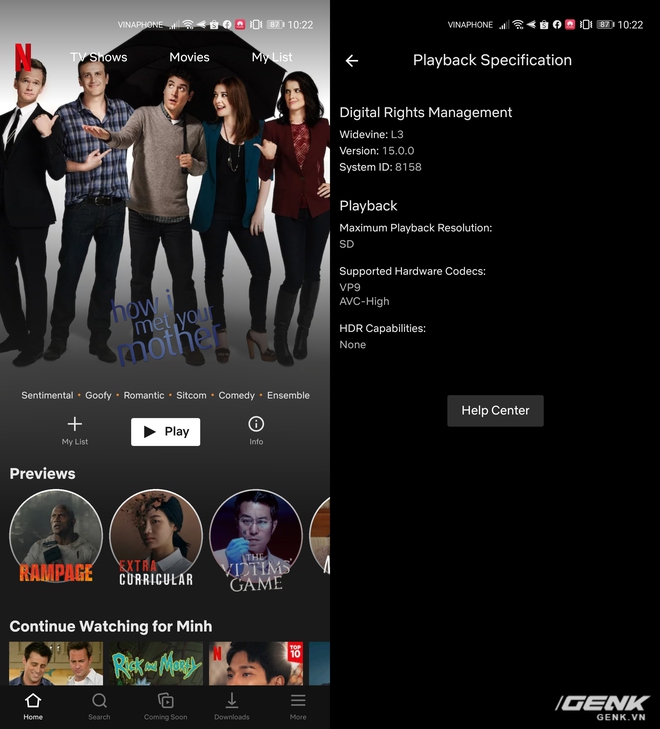 AppGallery "young and green"
Due to the limited time, we cannot test all the applications that users use, because each person has a different need. However, just by testing the most popular applications, we can easily conclude that AppGallery is still limited in both quantity and quality of applications, and users will not be able to use the If you only rely on Huawei's app store
Although most applications will be able to run if the user installs the APK outside, but this is not a possible solution at the moment, because:
– The process of installing an APK is relatively complicated for users.
– Applications installed through the APK file will not be able to update itself to the new version.
– Installing APKs brings great security risks.
– Some applications that rely on Play Services (especially Google apps) will not work even when users install the APK.
Therefore, despite the outstanding features, it is difficult to recommend that users own P40 Pro or other Huawei smartphones that do not support Google Play at the moment. Although Huawei has made great efforts in calling programmers and users, AppGallery is still not an application platform that users can freely rely on.
Although I tried hard, but after a week of using the P40 Pro without Google, I had to "surrender" because of the above problems. However, this is not the end of the story, because installing Google Play Services for this device is workable – and that will be what I will talk about in the second part of the article.
Source : Genk