LG launches Tone Free FP8 headphones, active noise cancellation, impressive battery life, charging box with UV sterilization, priced at 180 USD
LG has abandoned its smartphone business, but will continue to manufacture and sell accessories. The product line that LG has focused a lot on recently is true wireless headphones. LG has just launched a new high-end Tone Free DFP8W headset, which has a lot of superior features compared to Apple AirPods.
The impressive point of the new LG Tone Free FP8 is the battery life, which lasts 10 hours (with ANC off) and 6 hours (with ANC on), along with a charging case that will add 24 hours. The battery life of the Tone Free FP8 is only inferior to the Sony WF-1000XM4 and much better than the Apple AirPods Pro.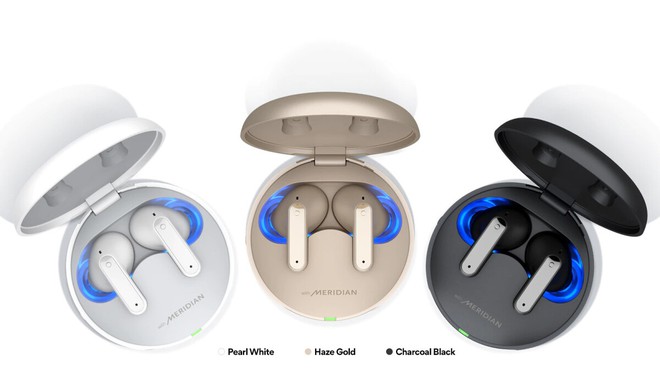 LG Tone Free FP8 is equipped with 8mm driver with flexible silicone diaphragm, supports Meridian Audio sound, which can boost bass up to 75%. Of course, it can't be compared with high-end headphones that use a connection wire, but the sound quality that LG Tone Free FP8 brings can be said to be not inferior to any true wireless headset on the market.
The charging case of LG Tone Free FP8 also features UV sterilization, a special feature like previous versions. What is more impressive is that LG only kept the price at 180 USD, a very affordable price for such an impressive true wireless headset. LG has not yet revealed the official launch date of Tone Free FP8.
Reference: phonearena
Source : Genk