Leaked iPhone SE ad with a very satisfied screen peeling phase, watching just want to buy the device immediately
At the moment, the smartphone market has become larger and more diverse than ever, with so many different options coming from a wide range of big brands around the world. However, no matter which model you love, there's a common sense of satisfaction that any user will experience when they first get their hands on a new phone: That's when the protective layer is removed. Ultra-thin plastic screen to officially start using the machine. iPhone is no exception.
Recently, Apple has launched the cheap iPhone SE 2020, equipped with advanced hardware that is not inferior to the iPhone 11 generation, although the design is very similar to the iPhone 8. However, when the Apple family has not had time to develop Launching a specific marketing campaign, fans immediately found an ad that the company prepared for a new iPhone model but had not yet launched. And this advertising content focuses on the act of peeling off the attractive screen protector on the SE 2020, with extremely vivid and realistic sound.
The iPhone SE commercial has suddenly surfaced on the Internet, although Apple has yet to release any official confirmation.
The video above is only 15 seconds long, but it outlines all the highlights of the new iPhone SE: the compact 4.7-inch design, the A13 bionic chip, the return of the fingerprint sensor, Extremely high quality portrait photography with water resistance. But the most impressive concept is "peeling" the machine satisfies, with extreme technology angle and realistic sound.
The video, called "iPhone SE – Online Ad – The Opening", was posted on the apfelspot YouTube channel, which summarizes the ads Apple has released over the years. However, how they got the video above was not disclosed, and the official YouTube channel of Apple has not posted any similar content in addition to the iPhone SE 2020 video. here a few days.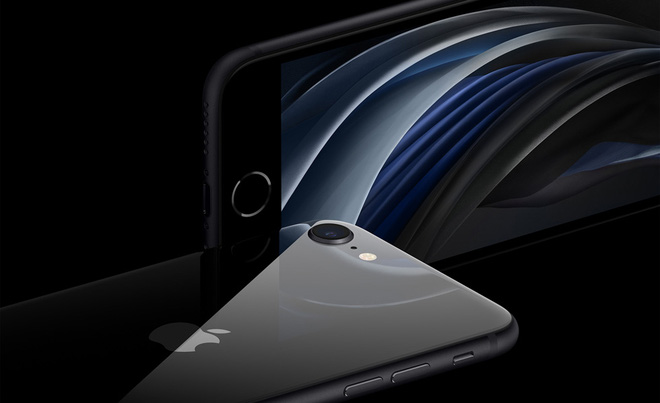 The iPhone SE is receiving mixed reviews from users, but the ad above is sure to make everyone satisfied with this smartphone, at least in the first moment of holding the device.
The new iPhone SE will be officially available from April 24 and users can order it from April 17. Prices for the three versions were also revealed by Apple: $ 399 – 64GB, $ 499 – 128GB and $ 549 – 256GB.
Follow cultofmac
Source : Genk