The new icon of the smart TV generation "quality" is displayed on Dien May Xanh
Always craving for a perfect TV, the common point of young people is that they can own a good smart TV with reasonable price but must show their own personality. They need electronic devices with the latest features to experience, explore life, work, study.
Moreover, they also need smart TVs to make it easy for them to enjoy life moments, life landmarks, places they have discovered in a true and colorful way. But they also know how to choose an affordable product, instead of going over their forehead to buy high-end smart TVs that are increasingly expensive today.
Understanding that, FFalcon TV brand was born and focused on young users. This technology company has really stirred up the technology game in this segment, making young people excited because they do not need to spend "terrible" money and still own a smart TV as high as a high-end product.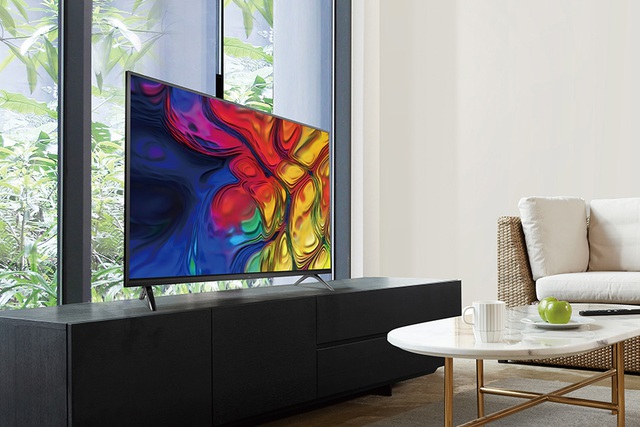 FFalcon – "Smart TV for young people"
Facing pioneering breakthrough trends from design to technology, FFalcon has increasingly asserted itself with different and unique values. Evidence that millions of FFalcon TVs have been sold around the world, creating a global effect. Therefore, it is not uncommon that FFalcon has been well received and loved by many young users since its launch in Vietnam and chose it as its own smart TV.
As a leading TV brand with good screen quality produced by the world's top 2 partner, FFalcon has a strong mark with diverse entertainment resources, rich application store, vivid sound quality, sharp images, to bring you a completely different viewing experience, authentic and flawless to every detail in moments of great entertainment and relaxation with family.
At FFalcon, people find a balance between high-end smart TVs with modern features, quality experience at a moderate price. More importantly, with a design that looks youthful, more desirable, and the ultimate message: "Simple Joy – Simple Love", FFalcon is suitable for young users.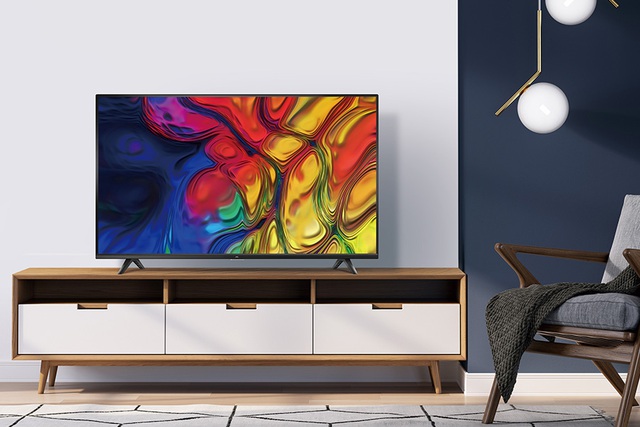 Enhance entertainment with thousands of top-notch utilities
As "Smart TV for young people", FFalcon always aims to bring the leading smart gadgets but must express individuality and convey messages in creative ways without mixing with anyone. In parallel with the design, the optimization of image and sound enables users to confidently interact, access content and connect completely in the visual – audiovisual era.
Besides, FFalcon allows users to stream their favorite videos, games and applications from mobile devices in full quality to experience your own perfect entertainment world. With FFalcon, accessing your favorite content is easy, now you can experience more, keep up with the world trends in a simpler way.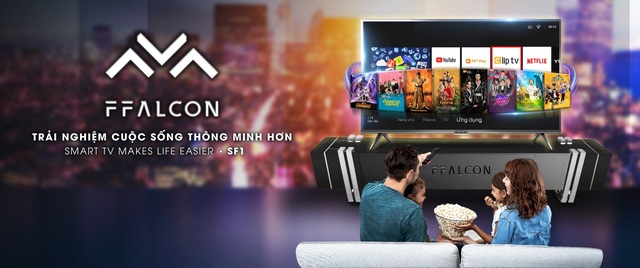 There is a generation that is constantly moving and pioneering a breakthrough that is called the young generation. And certainly there will also be a "friend" to accompany them, not to compromise, but to choose a particular breakthrough that is FFalcon – The new symbol of the "smart" generation of smart TV.
FFalcon is a leading television brand that has just launched in Vietnam with many attractive incentives. Just pre-order at Dien May Xanh, you will be the owner of 40-inch FFalcon SF1 Series TV for only VND 4,490,000 along with a free 2-year ClipTV package from March 28 to April 8, 2020 .
Refer and book here: https://bit.ly/FFalcon_40SF1
Source : Genk