Job application of Steve Jobs as a "new projector" is sold at an unbelievable price
A job application written by former Apple CEO Steve Jobs in 1973, when he was an 18-year-old "new projector", was auctioned on February 24 for a month-long period. The auction ended on March 24, earning a huge amount of $ 222,400 (more than 5.1 billion).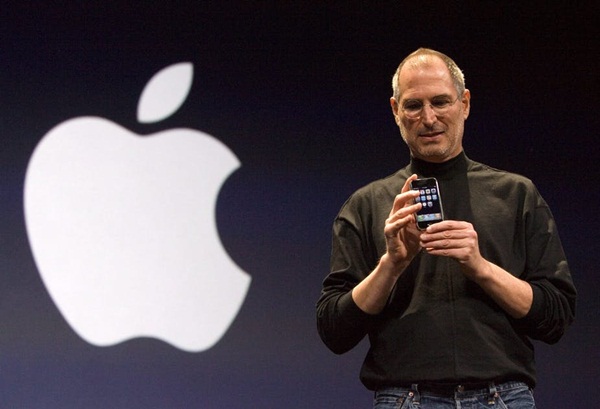 It is known that this is a CV written by Steve Jobs to apply to a company called Atari, after leaving Reed College – where he studied for about six months and then dropped out.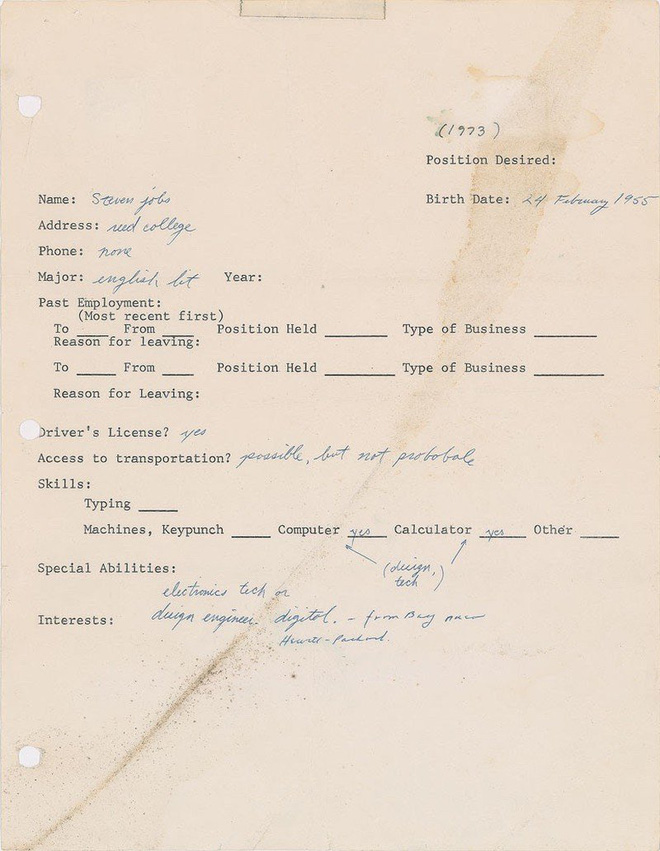 Job application by Steve Jobs
A year later (in 1974), Jobs joined Atari as a technician. It was here that he collaborated with Steve Wozniak to found the Apple empire in 1976. The content of Steve Jobs's CV includes the address of Reed College, majoring in English Literature, with historical skills. use handheld computers and proficient computers. He also listed "electronic technology" and "design engineer" as special abilities and interests.
In fact, this is not the first time that Steve Jobes's job application has been auctioned. Three years ago, the CV was sold for $ 175,000.
Information from the auction company says the CV is in "very good condition", despite the "slight stain and old inner tape on the top edge". To verify that this is a document written by Steve Jobs himself, the application also comes with letters and certificates of authenticity.
Photo source: Internet
Source : Genk