Jeff Bezos to step down as CEO of Amazon from July 5
At the annual general meeting of shareholders on May 26, Amazon founder Jeff Bezos announced that he will officially leave the position of CEO of the company on July 5, 2021 – the same day Amazon was born 27 years ago.
Jeff Bezos's successor is Andy Jassy, ​​who now runs the company's Amazon Web Services cloud computing services division.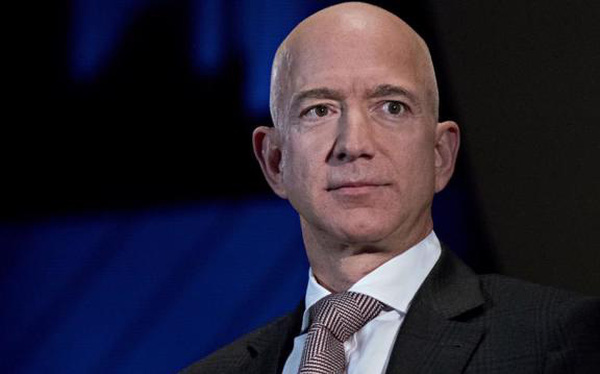 After nearly 3 decades of operating, Jeff Bezos has made Amazon the largest e-commerce company in the world, and he is also the richest person on the planet with a fortune of nearly 200 billion USD. After stepping down as CEO, Bezos will serve as Amazon's executive chairman.
Amazon first announced the leadership change in its February 2021 earnings report, which said Jassy would take over as chief executive in the third quarter. Previously, the company had not announced a timeline. exact time for this.
"I'm excited to move into the [executive] role of president. In this position, I will focus my energy and mind on developing new products and starting initiatives," Bezos said.
Previously, in February, he said he wanted to have more time to focus on projects outside of Amazon such as the Bezos Earth Fund or the space company Blue Origin.
The billionaire also expects Jassy – who has 24 years of dedication at Amazon – to be "a great leader".
"He has the highest standards and I guarantee Andy will never let the universe make us insignificant. He has the energy needed to make us special," Jeff Bezos said. expression.
Jassy will take over Amazon's increasingly complex business empire. Also on May 26, Amazon confirmed its acquisition of MGM film studio for $ 8.45 billion.
During the shareholder meeting, Bezos also received many questions about the enormous size of Amazon's business. The question was raised in the context of the District of Columbia on May 25, which filed a lawsuit against Amazon, accusing the company of taking advantage of its dominant market position and harming competition in the field of e-commerce.
"I'd say we're facing stiff competition from established companies in every area of ​​our business, in every industry," Bezos said. "Retail is a very healthy industry and it's far from a winner-take-all."
At the meeting, Bezos also outlined several new Amazon businesses that Jassy will have to manage, including Amazon Care telemedicine and Project Kuiper satellite internet project.
"None of these ideas are guaranteed to work," said the world's richest man. "All of these are huge investments and they're all risky. But throughout its history, Amazon has been a risk-taker. It's failed many times and will continue to fail. , but we will continue to take risks."
Source : Genk