Jeff Bezos before the opportunity to become the first billion-dollar billionaire in history
Accordingly, if the assets continue to increase today, Jeff Bezos could become the first billionaire in the world to have $ 1,000 billion by 2026 at the age of 62.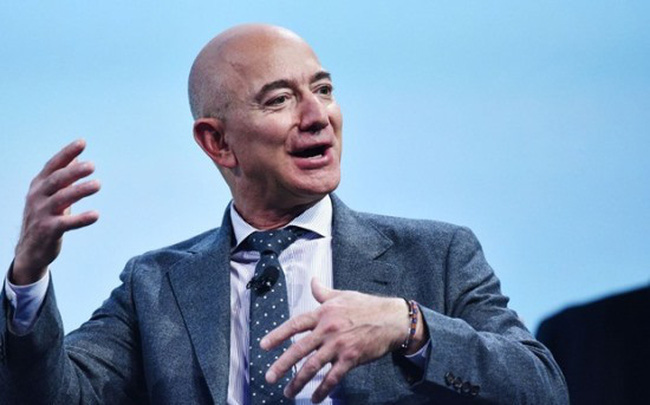 Despite the $ 38 billion transfer to his ex-wife after a tumultuous divorce in 2019, the wealth of the planet's richest billionaire has averaged an annual growth rate of 34% over the past 5 years.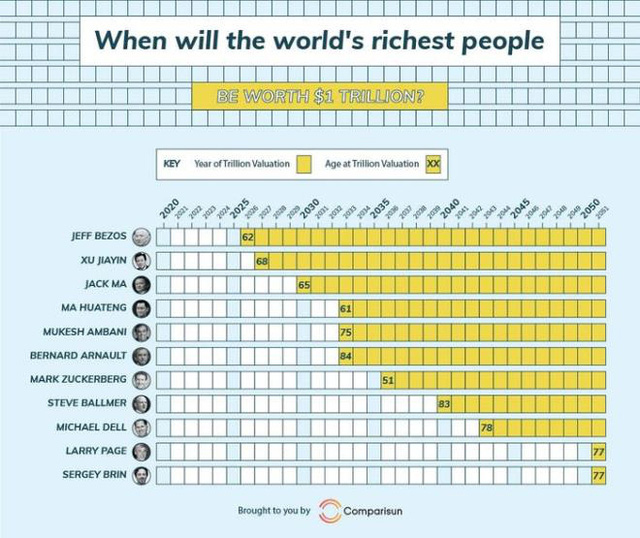 The fortune of billionaire Jeff Bezos may reach $ 1,000 billion by 2026. (Image: Comparisun)
Comparing the assets of the 25 richest billionaires in the world according to Forbes list, Comparisun said that only 11 of them could reach the $ 1,000 billion milestone in their life. Jeff Bezos will be the first $ 1,000 billion milestone and Facebook CEO Mark Zuckerberg may be the youngest person to become a trillion dollar billionaire by 2036 at the age of 51.
According to Bloomberg, billionaire Bezos currently holds a fortune of $ 138 billion. He earned $ 28.3 billion in the first 4 months of 2020 despite the US economy and global hardship.
When the COVID-19 pandemic broke out, people turned to online shopping, limiting crowding at supermarkets to reduce the risk of infection. This led to an increase in the value of Amazon, which led to a significant increase in Jeff Bezos' fortune.
However, Amazon is faced with criticism for not ensuring the safety of employees during a pandemic. Many Amazon employees organized protests to protest against the company's unhygienic working conditions after some employees were found positive for COVID-19.
Source : Genk