Japan, South Korea, and Taiwan risk losing $ 26 billion to Huawei
Last month, the US Department of Commerce announced that it would prohibit US-origin software or equipment chip companies from selling to Huawei. In the semiconductor sector, chip design software and chip manufacturing equipment are mostly American.
The ban is intended to prevent Huawei from purchasing critical components for smartphones and 5G base stations through outside suppliers. However, its impact is not limited to Chinese companies. Huawei topped the world in smartphone sales in the second quarter and is also the largest mobile base station maker on the planet with a market share of 30%.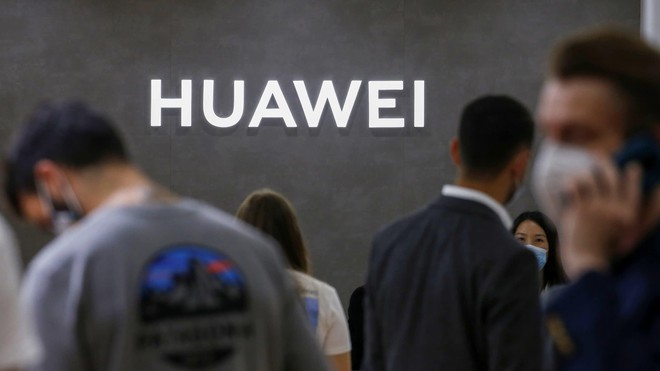 Akira Minakawa, director of British research firm Omdia, estimates that Taiwan, Japan and South Korean businesses together could lose $ 26.4 billion in revenue each year because they can't sell to Huawei. If Huawei's production is interrupted, the partner's business will become blurred.
Japanese companies that supply nearly 30% of Huawei components will be hit hardest. Sony alone makes billions of dollars from selling phone camera sensors to Huawei each year. This is a particularly lucrative item for Sony.
TSMC, the world's largest chip maker, is believed to earn more than $ 5 billion annually from Huawei. MediaTek, a semiconductor design company from Taiwan, also "pocketed" nearly 500 million USD by doing business with Huawei. Huawei is also a major buyer of memory chips from Samsung Electronics. Other component suppliers such as batteries, boards … are also not out of coverage area.
Huawei has to switch to buying Chinese-made chips instead. They ordered more from SMIC, a major domestic chip maker. However, Washington is also considering blocking this route. According to the media, the US Department of Defense considered putting SMIC on a trade blacklist. SMIC is also dependent on US technology.
The Commerce Department has hinted that there will be exceptions to the Huawei ban. Sony is looking to apply for a license to continue selling to its Chinese counterpart, as is SK Hynix. MediaTek said it has applied for the license. However, according to Kana Itabashi, a Japanese expert in international trade law, getting a license can be very difficult.
Some component suppliers have begun looking for other buyers, preparing for the worst-case scenario of being severed with Huawei. For example, Japan Display, a maker of LCD panels, is looking to sell to major Chinese smartphone manufacturers such as Oppo, Xiaomi, and Vivo. The problem Huawei is facing is the opportunity of its competitors.
According to Nikkei
Source : Genk