Jack Ma once again made history, Ant Group just went public, earning a record amount of 34 billion USD
Jack Ma's Ant Group just established the largest IPO in history, marking a resounding victory for the Chinese technology giant and the country's stock market.
Specifically, Ant was cross-listed on the Hong Kong and Shanghai stock exchanges at the prices of $ 10.32 and $ 10.13 / share, respectively.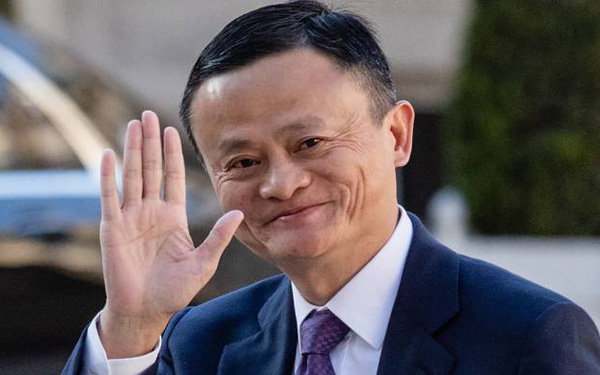 That means their IPO will raise $ 34.1 billion and the company's value to around $ 310 billion. The previous IPO record belonged to the oil company Aramco, which raised $ 29.4 billion last December.
As a bright star in the Alibaba empire, Ant has accelerated its transformation into an online shopping mall of everything from loans and travel services to food delivery to re-attract customers who have fallen into their hands. Tencent rival. Ant CEO Simon Hu said he wanted people to think of Alipay as more than just a financial services provider, a payment gateway for the world's largest e-commerce platform. Part of this ambition is reaching out to Ant in Asia, where it is still in talks with digital payment service providers in India and Thailand.
Ant – was valued at $ 150 billion before the IPO, generating $ 2 billion in profit a quarter, based on calculations from Alibaba's filing.
Like Alibaba, Ant has suffered heavy losses from the trade war between the US and China. In 2018, Jack Ma said that his promise to create 1 million jobs in the US was impossible due to the trade war between the two countries.
Instead, Ant focuses on its ambitions to expand its presence in the rest of Asia – where it is working with nine payment startups including Paytm in India and GCash in the Philippines.
Domestically, they are also expanding into technology and consumer services.
Their technology solutions include cloud services, artificial intelligence, blockchain, and risk control. Ant aims to help banks issue loans to customers and partner with brands like KFC and Marriott to attract and manage clients.
Hu is betting that these strategies will help Ant protect its dominance in China's $ 29 trillion mobile payments market. Alipay's market share increased for the third straight quarter, to 55.1% in the fourth quarter of 2019, Tencent accounted for 38.9%.
The company also diversified its businesses to reduce focus on sensitive areas after it was scrutinized by officials for its over-expanding in financial services and in-home products.
To mark this change, Ant changed its brand name to Ant Group from Ant Financial Service in late May.
Source : Genk