It's 2021 now, Windows 11 should also have Dark Mode for all of its apps
Windows 11 coming out next month is Microsoft's major overhaul over the years. Although it brings significant improvements, there is still a lot of room for improvement.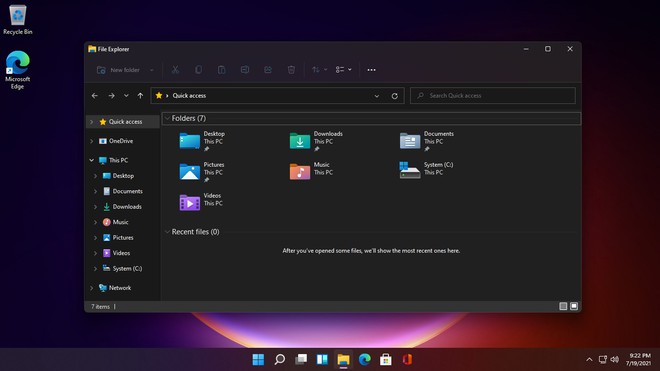 In a share on Feedback Hub, a user suggested that Microsoft soon integrate dark mode for all locations on the Windows 11 operating system. Of course, this suggestion has a reason.
As you can see in the screenshot below, dark mode doesn't seem to be able to fully cover the entire operating system, such as Windows' Properties dialog box.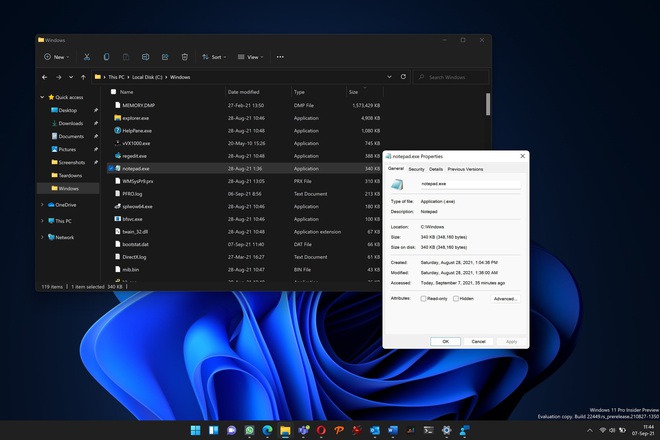 So even though Windows 11 has really improved, it still has some shortcomings that need to be corrected to improve productivity for Windows users.
Feedback Hub users discussing dark mode on Windows 11 agree that Microsoft should focus more on the visual effects available in the operating system. But of course, since Windows 11 has only just arrived, significant changes to dark mode are very unlikely. So we can only wait for these improvements in the next feature updates.
Meanwhile, Microsoft just hopes people will like the new Windows 11 interface inspired by Windows 10X, which is a new and simplified Start Menu bar that looks cleaner without the Live Tiles.
From the Start button and new taskbar to every sound, font and icon, everything is purposefully done to keep you in control and provide a sense of calm and ease. We put the Start button at the center and make it easier to quickly find what you need.Start uses the power of the cloud and Microsoft 365 to display recent files regardless of whether you're viewing them across platforms or any previous device, even Android or iOS".
Windows 11 will begin rolling out to devices in the first batch in October. Meanwhile, all eligible computers will receive the update by mid-2022.
Refer to Softpedia
Source : Genk