It was reported that AMD's Ryzen 5000 processor had a very high failure rate
If you are one of the few lucky enough to have owned AMD's newly launched Ryzen 5000 series processor, don't think that all goes well. Because a recent report shows that the new CPUs of "Team Red" have high failure rates.
Gamers who have upgraded to this line of processors will probably want to keep receipts and product boxes, in case of a device malfunction, as it seems that return processing may be easier. compared with following the manufacturer's warranty.
It is not clear how many Ryzen 5000 error issues were reported during real-world use, but an argument erupted when PC manufacturer PowerGPU reported that they encountered a very high error rate. with AMD CPUs and motherboards.
"The bug on the new AMD CPUs is still too high," PowerGPU wrote in a deleted tweet, noting that it included 8 out of 50 AMD Ryzen 5950x units, 4 of the 50 AMD Ryzen 5900x units, 4 in 100 units AMD Ryzen 5800x and 3 out of 120 units AMD Ryzen 5600x. All have encountered a DOA (Dead On Arrival – died since receipt).
For comparison, the PowerGPU notes, "We only had 1 dead Intel CPU, which was the i7-9700k during our business time."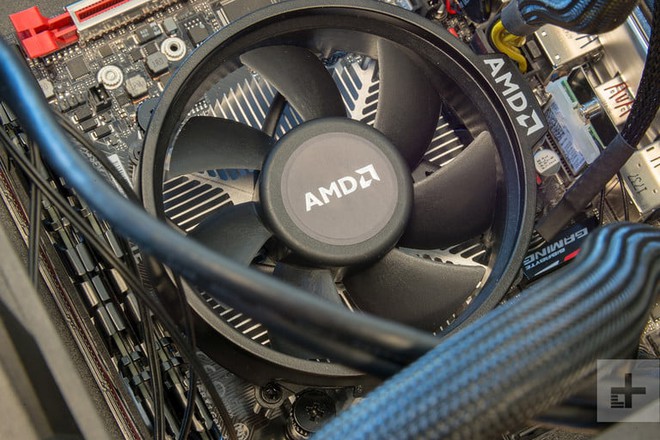 PowerGPU also mentioned that before AMD released Ryzen 5000 CPUs, the failure rates were 80% Intel and 20% AMD. But since the launch of the Ryzen 5000 CPU, the error rate has been higher. This problem doesn't just happen to CPUs either, even the X570's motherboard is said to have a very high failure rate.
Not only that, some gamers have also reported stability issues or bugs with their processor. In a reply to PowerGPU's tweet, Twitter user Dom Ducci noted that his Ryzen 5900X was returned to AMD for warranty because "three USB ports are dead". He also added that the device also has rather odd stability issues, and these are also issues that the PowerGPU claims they've seen or experienced.
In addition, reporter Michael Kan of PC Gamer also noted that he had to send his AMD CPU back to the company for a replacement. Kan has had such a severe crash that the M.2 NVMe SSDs on two separate motherboards were disabled just to prevent the PC from trying to boot. His experience was not an isolated incident either, as it has been pretty much reported by other gamers on Reddit and even on AMD forums.
Refer to DigitalTrends
Source : Genk