Is Samsung developing a new foldable smartphone that looks like the Surface Duo?
Many people believe that Microsoft's first folding screen smartphone, the Surface Duo, more or less "died" as soon as it appeared. Simply because it owns a too high price and somewhat dated specifications.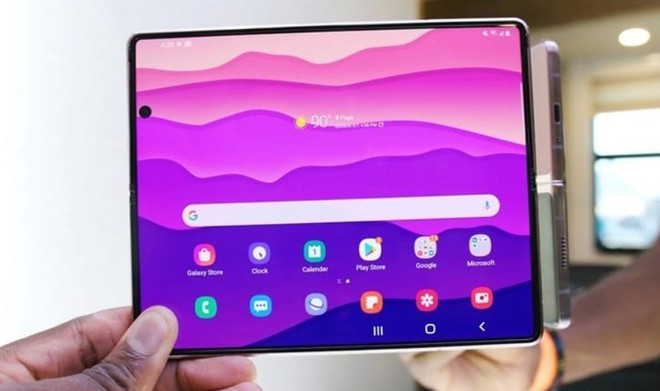 But on the other hand, it seems that the two-screen design of the Surface Duo still makes a certain point for this device, causing many firms including Samsung to try to follow.
According to leaked sources, Samsung is said to be working on a foldable device with two separate screens like the Surface Duo. The device could be called Galaxy Z Fold S and is expected to launch in early 2021.
However, it seems that Samsung wants to make things its own way as it folds in and out.
Most likely, Samsung will not let two different screens like the Surface Duo, but will combine into one screen using a common curved panel. However, it is still unclear what the design of the 360-degree foldable hinge on this device will be.
But using only one screen will definitely help Samsung eliminate the excess space in the middle, thereby creating a feeling of a more seamless connection.
As for the Surface Duo, Microsoft is continuing to work on a new generation for this device, but it is unclear if Microsoft plans to learn from its predecessors like Samsung or not.
Refer to Softpedia

Source : Genk