Is it possible to recover deleted emails in Gmail? The answer is surprisingly simple
To reduce the amount of email used in Gmail, it is advisable to delete unnecessary emails. However, there will be times when you accidentally delete important emails that are essential to your work. So how can I retrieve deleted emails?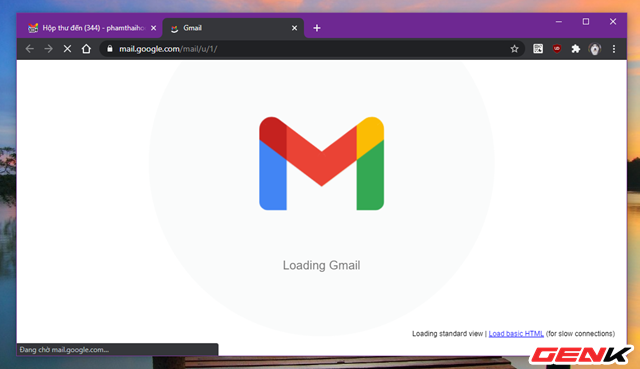 Luckily you still have a chance to recover deleted emails from your Gmail account. And this article will give you the support you can refer to if this is the case. As follows.
1. Retrieve email in… Trash
By default, deleted emails are placed in the Trash section, and it will remain there for 30 days from the date of deletion. Therefore, if you are still within this period of time, you can get back deleted emails very easily.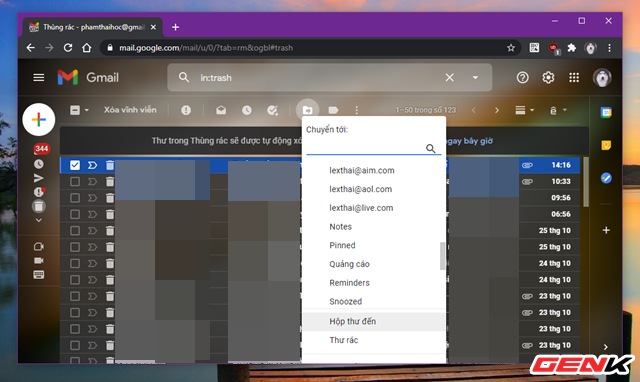 You just need to access the Trash in the list of folders on the left side of Gmail interface. Here, you just need to tick the emails you want to get back and then select the move icon above, select Inbox is done.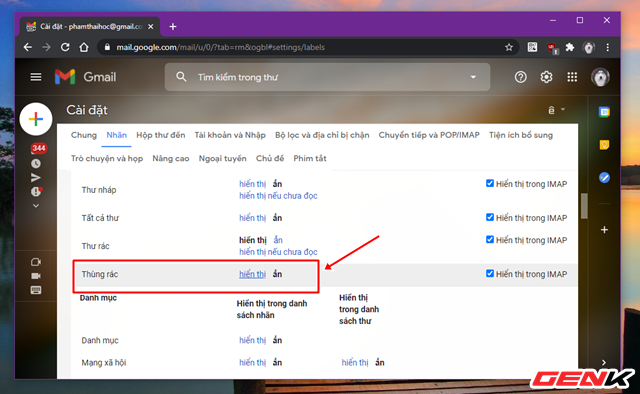 If you don't see the Trash option, go to the Gmail settings page, click on the "Labels" tab, find and click the "visible" option in the "Trash" line.
2. Contact Google support
If you deleted your email more than 30 days ago – or you have emptied the Trash – then the above method will be useless. However, there is still another option you can try as Google itself has an email recovery tool that allows you to ask Google to recover your deleted emails.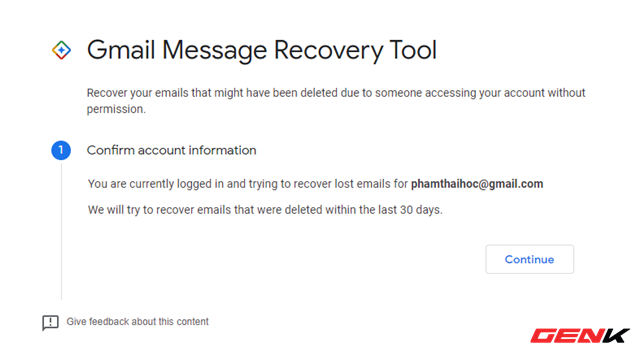 To contact Google for help, please visit the Gmail Message Recovery Tool page, then proceed to confirm the account that Google needs to recover the deleted email 30 days earlier.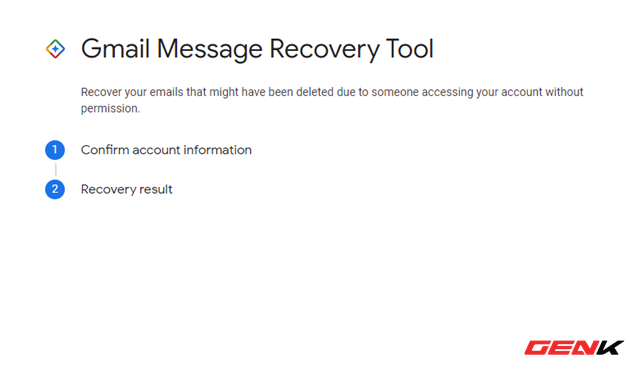 Continue to follow the on-screen instructions and wait for the result from Google.
3. Recover email from Google Workspace service
If you use the Gmail service in your Google Workspace account, you can easily recover your deleted emails even after 30 days have passed. Simply because Google Workspace gives you 25 days of extra days of deleted emails, recovering is not too difficult compared to regular accounts.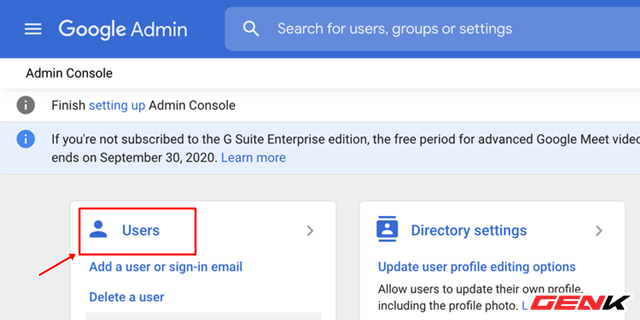 To restore, simply ask your administrator account to access Google Workspace and click on "Users".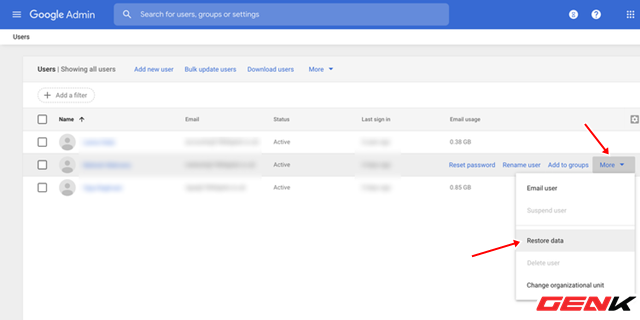 Navigate to your User account and click More> Restore data.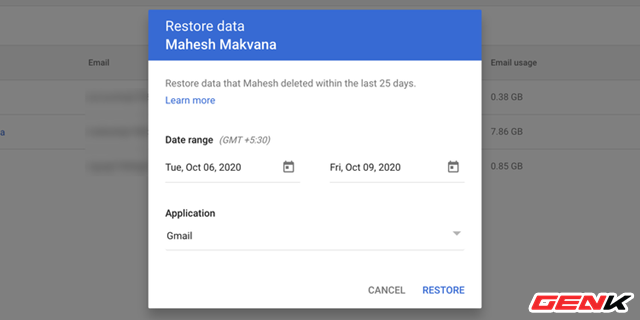 Enter the time it takes to restore your data, and select "Gmail" in the dialog box that appears, then click Restore.
The processing will take a few days, and the results will be sent to the admin account's email in Google Workspace.
4. Use Email Client software
If you use the Email Client software to browse email on your computer, it is likely that the software still saves your deleted email.
It can be understood as this, if the Email Client software has not synced mail data on your computer with Gmail since you deleted the email, the email may still be somewhere on the server of your Email Client software. In this case, all you need to do is open up your Email Client, find the email you need and copy it to a safe place.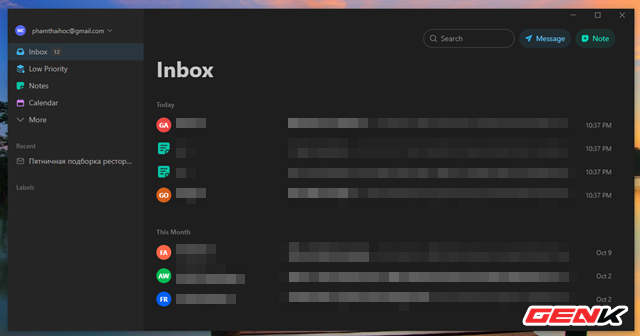 However, as soon as your Email Client syncs with Gmail, it deletes the email. Therefore, please proceed to disconnect from the Internet before you open up your Email Client to make sure it cannot connect to Gmail until you are done with your cloning.
5. Contact the person who sent you the email
If none of the above works, you can try contacting the person who emailed you again, as they may still have a copy in their sent mailbox. All you need to do is ask if they can return it to you to receive a new copy of it.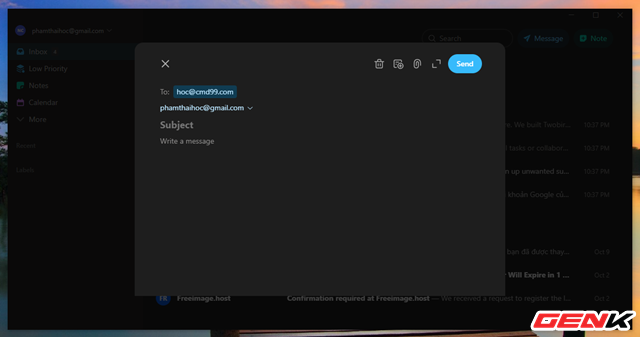 If you don't want to fall into the same situation in the future, from now on you should be careful about deleting emails, as well as refer to how to forward emails from your inbox through your secondary email account.
Hope the article will be useful to you.
Source : Genk