Is Bixby or Google Assistant the best Android smart assistant?
Google Assistant and Samsung Bixby are the top two smart assistants for Android. Both perform tasks and answer questions for users via Android devices. Today's article will evaluate both tools to see which one integrates best with your smart home compatibility and your hands-free needs.
General assessment
Google Assistant
The functions focus around Google smart home products.
Many non-Google smart home devices support Google Assistant.
Compatible with popular media services.
Control Google Assistant from the Google Home app.
Enabled in Android Auto.
There are no essential functions when away from home.
Samsung Bixby
Many Android smartphones have dedicated Bixby buttons.
Many functions reserved for Samsung devices and applications.
Open the app on some Samsung devices.
Voice command control function in some applications.
Works with Bixby Home to review content from certain applications.
Bixby Vision translates languages, determines locations and things.
The function is being expanded to Samsung smart TVs.
On Android mobile devices, Google Assistant and Samsung Bixby accept voice commands to perform various functions. Both have similar smart assistant features. Although the Google Assistant is uniquely integrated with the Google Home ecosystem, Samsung Bixby has great features when you're out and about.
Tip : Access Google Assistant with voice commands OK Google or Hey Google . For Bixby, say Hey Bixby .
The ability to integrate smart home
Google Assistant
Integrated with Google Home ecosystem.
Many smart home devices support Google Assistant.
Control Google Assistant-enabled devices from the Google Home app.
Samsung Bixby
Attach with Samsung SmartThings hub.
Works with Samsung Galaxy Home speakers.
Limited to the Samsung ecosystem.
Many Google Assistant functions are centered around smart home products, including Google Home and Google Home Hub. There are also hundreds of smart home devices from brands that support Google Assistant, like smart speakers, smart displays (for example, Lenovo Smart Display) and smart security cameras. Once connected to your account, you can use Google Assistant to control any of these devices with voice commands.
While many smart home devices come with apps for controlling individual settings and functions, all devices that support Google Assistant can be controlled using the Google Home app, making it easy to connect, Disconnect and troubleshoot devices in one location.
When it comes to smart home integration, Bixby attaches to the Samsung SmartThings hub, controlling smart home devices through a mobile application. You can ask Bixby to display connected devices, add devices or search for new devices, set the temperature on the thermostat, or play the next song in the playlist. You can even talk to your smart fridge through Bixby.
Note : When the Samsung Galaxy Home speaker launches, Bixby will have more functions. Samsung announced this speaker in 2018, but as of early 2020, there's still no exact release date.
Main features of Bixby and Google Assistant
Google Assistant
Compatible with many popular media services.
Use the Google Home app to control devices if you're too far away and can't give voice commands.
Embedded in Android Auto.
Samsung Bixby
Full capabilities are available on Samsung Galaxy S10 and S9, as well as Galaxy Note 9.
Your phone has a dedicated Bixby button.
Bixby Vision offers unique features.
Google Assistant is more developed, but Bixby is also improving rapidly.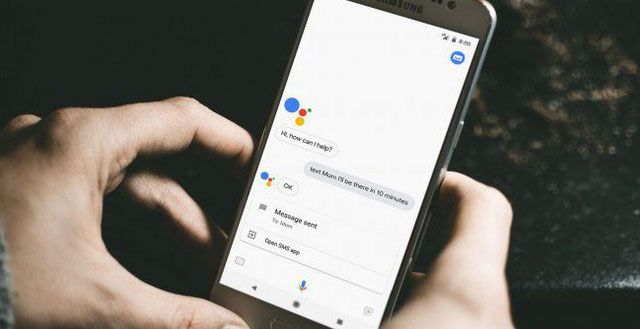 Google Assistant is compatible with most popular media services, allowing users to enjoy music, TV shows, podcasts and audiobooks by asking Google Assistant.
When you're away from home or too far away to make voice commands, use the Google Home app to control your device. You can also connect different services to the Google Home application to make voice commands more detailed.
Note : If you have Google Chromecast and Google Home, link your Netflix account to the Google Home app. You can then use voice commands to start shows and movies without manually streaming the Netflix app from your phone.
In addition to smartphones and home devices, Google Assistant is also enabled in Android Auto (this feature is becoming standard on many media). This smart car software is compatible with vehicles of Nissan, Honda, Aston Martin and Lamborghini, etc.
For Bixby, much of its functionality is on smartphones. Bixby's full features, available on Samsung Galaxy S10 and S9, as well as Galaxy Note 9. More limited capabilities available on other Samsung Galaxy devices. These handsets have a dedicated Bixby button, making it easy to access the assistant. While Samsung is expanding Bixby to be more compatible with third-party applications, many of the functions are specific to Samsung devices and applications.
Other Bixby functions include Bixby Vision, identify items in photos, translate languages ​​and scan QR codes. It can also scan documents and turn those documents into PDFs.
Hands-free accessibility
Google Assistant
Voice dictation (voice input).
Many accessibility features.
Users can rarely use hands-free mode when going out.
Bixby
Good at executing control voice commands that work on phones.
Voice control functionality is available in some applications.
Although Google Assistant for phones is very powerful and functional, users may rarely use hands-free mode when going out. Some common uses for Google Assistant on phones include Voice dictation for creating and sending text messages or emails. However, many users still use smartphones primarily manually.
Google Assistant functions, including accessibility features, are still available for those who need them. Google has mobilized a lot of facilities when identifying users' specific hands-free needs.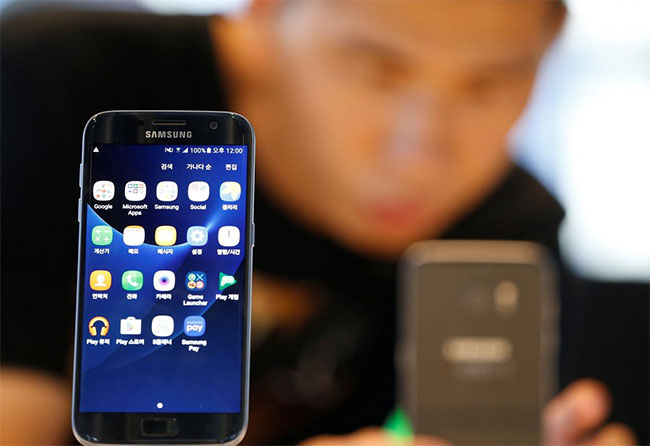 Voice commands are Bixby's strength. It is good to execute phone control commands. For example, if you want to send an email, instruct Bixby to open the mail client and email someone, then start dictating the content.
You can open applications with the Hey Bixby voice command and control the functions of certain applications such as Google Maps, Uber and Expedia.
Conclude
Google's ecosystem is well established and Samsung's ecosystem is also improving rapidly. When the Galaxy Home smart speaker appears, the competition between Bixby and Google Assistant will probably be in a balanced position. For now, however, Bixby has little compatibility with third-party hardware and services, so Google Assistant has an advantage.
Source : Techtalk