iRender launches Cloud Computing solutions in the field of AI / Machine Learning with the ambition to popularize cloud computing services in Vietnam.
Trends in cloud computing – Cloud Computing
Cloud computing technology – Cloud Computing has been growing rapidly during the past 15 years. A few years ago, very few people had the courage to look further into the future of this industry and invest more in this form of technology. Compared to the time of 6 years ago, in 2015 when the global cloud computing budget was only 2.8 billion USD, the year 2020 saw a jump in the budget for this industry. more than 300 billion USD. According to IDC – International Data Corporation (International Data Corporation), cloud spending in 2020 of businesses will increase 34.4% compared to 2019. IDC also forecasts that spending on translation worldwide cloud computing and infrastructure services will nearly double to about $ 500 billion by 2023.
Currently, cloud computing technology is an indispensable technology trend for all fields, all businesses around the world, solving many problems about infrastructure scalability, data storage, and optimize workflow, minimize operating costs, etc. The growth rate of various cloud computing services at the same time boosts Cloud Computing usage of businesses for projects their. Specifically, businesses are gradually using cloud computing services in the field of IoT, Artificial Intelligence (AI) & Machine Learning (ML) or graphics. In particular, AI / Machine Learning has a significant growth rate in 2020, an increase of 17% compared to 2019 (according to Flexera), ranking second in the list of top 5 fastest growing areas in the level. use cloud computing services.
1. The story of iRender – a Vietnamese enterprise providing cloud computing services
As Cloud Computing becomes popular in the world with a market share of hundreds of billions of dollars each year, every business sees a real market with lots of opportunities. However, clear opportunities seem to be in the hands of the big players in the market with the availability of financial potential and special competitive advantages, such as Amazon, Google, Microsoft … In most Cloud services public from basic to advanced, to really participate in the playing field with the big guys, finding a specific field is necessary and has to do a lot better than the competition. This is the main reason iRender development team aims to provide a truly specialized service in the field of graphic rendering, followed by AI / Machine Learning based on cloud computing. .
Cloud Rendering
iRender Vietnam is known as a pioneer technology company to provide cloud computing services in the field of graphics, namely, the solution to optimize the rendering power in graphic projects by 3D artists. , filmmakers, architects, etc.
While Taiwan – a small country with a population of less than 25 million people with nearly a dozen big-tech like Foxconn, Pegatron, and Quanta, there is no "big man" from Vietnam. iRender with the desire to bring Vietnamese brand to the international market, they are gradually asserting themselves as one of the leading cloud rendering companies in the world, fair competition with many famous names in cloud computing technology. Cloud rendering services, such as Rebusfarm (USA), Fox Render Farm (China), or Garage Farm (Korea). When competitors mainly provide services based on SaaS (Software-as-a-Service) model, iRender goes against the majority, choosing IaaS (Infrastructure-as-a-Service) model. business strategy. Because, although it is a powerful solution, Cloud Rendering in the SaaS form is exposing its limitations in supporting different operating systems and different softwares, making it difficult for customers to use this solution. Control of render time, passively by having to queue at the same time with other customers, passive in customizing projects with complex pipeline.
Meanwhile, iRender's IaaS solution is completely different. They show superiority when allowing customers to have complete control over a high-performance physical server, can use any software, without having to wait in line, thereby proactively controlling and customizing. according to the needs of the project. IRender's system will automatically save the user's working environment after each session and ready to use for the next time. From the advantages IaaS offers, customers avoid unnecessary delays in project processing, the risks of managing progress will be much less than depending on service. of the supplier SaaS. No Cloud Rendering service company in the world has provided such a render solution in the form of IaaS.
GPU AI Cloud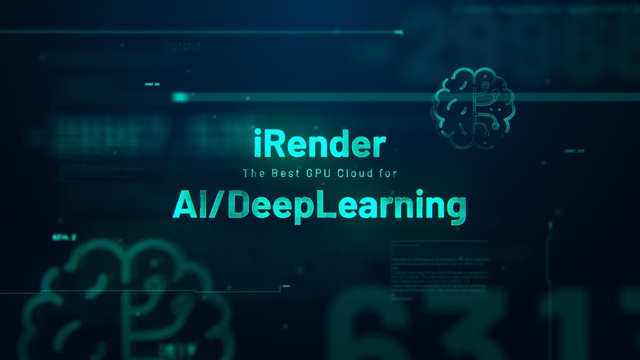 Providing Cloud Rendering service according to IaaS model is the prerequisite step for iRender team to research and develop a new solution for cloud computing service, which is GPU Cloud for AI / Machine Learning. Implementing models in AI / Machine Learning requires extremely high computational performance, which is difficult for a personal computer to meet. Cloud-based solutions are feasible and are widely used globally. Accordingly, businesses will no longer have to worry about the cost of purchasing and operating hundreds or even thousands of computers. GPU AI Cloud provides optimal solutions for developers, engineering teams operating in the technology field, namely AI / Machine Learning.
IRender's AI Cloud GPU is very different
Firstly, iRender's IaaS solution optimizes workflow for AI / Machine Learning projects. iRender gives customers the full authority to set up and remotely control the physical infrastructure that is suitable for their job. Machine configuration is the outstanding advantage of iRender with a series of most powerful GPUs today such as RTX 3090, RTX 3080, exclusively for training AI models.
Second, iRender supports all AI / Machine Learning frameworks and libraries. Users can install any software they want on iRender's server, for example TensorFlow, Keras, MXNet, PyTorch, CNTK, Caffe2, etc.
Third, to solve the problem of data storage and security, iRender develops an application called GpuHub_Sync specifically for downloading and storing data from customers' computers to iRender's remote servers. When controlling the physical infrastructure, the customer has full right to use all the resources of the machine, not to share it with any other customers. That means, customers are the only one with access to and use of their data.
Fourth, as a Vietnamese technology company, iRender completely eliminates the language barrier for customers. Many Vietnamese users using Google, Amazon or Microsoft services have difficulty in language when they need support and problem solving. With iRender, the team from Vietnam is ready to assist 24/7 to help answer all questions and handle problems quickly.
2. Ambition to popularize cloud computing services
According to Mr. Luong Van Ly – CTO iRender Vietnam said: "The bottleneck of the AI ​​/ Machine Learning market in Vietnam currently has 2 problems. Firstly, there are no human resources in Vietnam. The amount of synchronization is high enough, enough enough Second, the cloud computing infrastructure is not convenient and cheap enough, while the demand for AI / Machine Learning applications exists in all areas of life. we are partially solving the bottleneck, and popularizing the cloud service for everyone. "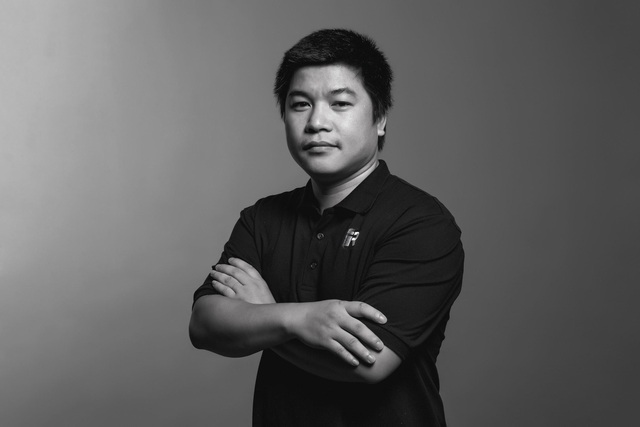 With the goal of PEOPLE Cloud Computing, iRender brings GPU AI Cloud services to customers easily with just a few clicks. Outstanding performance over personal devices is also the de-bottleneck solution for AI projects – where training models are measured in days and weeks.
Financing is an important factor in making a high-performance computing service accessible to low-end customers. Currently, AI developers have only a few choices of cloud computing providers to train models such as AWS, Google Cloud at a high cost. Meanwhile, iRender offers the same powerful configuration at a minimum 30% lower cost. Customers using GPU AI Cloud services pay fees on the actual workload processed – this is a popular Pay – Per – Use payment method in today's era. In addition, many of the free features on the AI ​​Cloud GPU are also very useful for individual customers (storage capacity, upload – download capacity, …). Thanks to that, iRender can completely bring a powerful and modern computing service closer to financially limited individual customers.
Source : Genk