iPhone SE lacks Haptic Touch support when viewing notifications on the lock screen, but this is not an error
Like recent iPhones, the 2020 iPhone SE model does not support 3D Touch. However, in return Apple has brought Haptic Touch feature to this machine.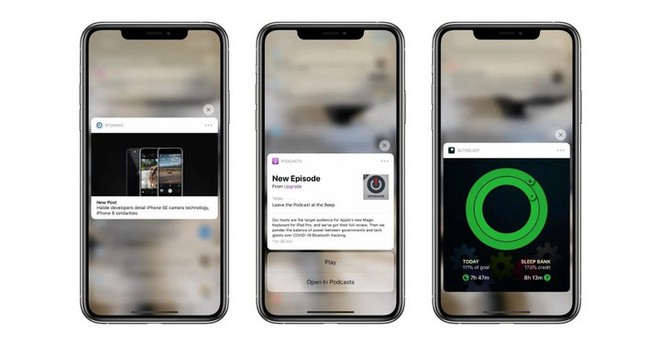 However, the Haptic Touch vibration feedback feature of the iPhone SE 2020 does not seem to support the long press of the Home button to display all the notifications on the lock screen.
Specifically since the iPhone XR, Apple has begun to remove 3D Touch and replace it with Haptic Touch. This feature uses the Taptic Engine hardware to generate touch feedback when a user presses their finger down on the screen. In addition, this feature uses a hold to perform tasks instead of using pressure sensitivity.
For example, on iPhone 11 and iPhone 11 Pro, users can press and hold to see all the notifications on the lock screen.
For example, when a Facebook or Twitter message appears on the lock screen, users just need to perform the above operation to be able to preview the entire content before deciding whether to answer or not.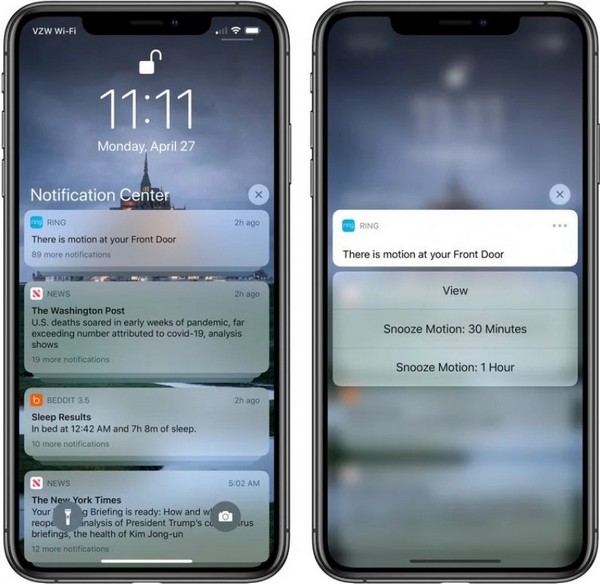 However, on the iPhone SE 2020, this feature completely disappeared. Of course, users can still see all the notifications with Haptic Touch on the new iPhone SE, but you'll need to unlock the screen first. Or you can also swipe through notifications and click the View option to see the entire notification right from the lock screen.
A Reddit user said: "I bought a new iPhone SE yesterday. But I quickly realized that Haptic Touch does not support lock screen notifications. I haven't seen many people reporting the problem. This or any other review that mentions it.Haptic Touch can help you to quickly see notifications on the main screen but when you are on the lock screen or open the Notification Center and try to press and hold to quickly see the email or a quick reply text, you're really unlucky. "
In this case, many people may think that this is just an error and Apple can update with the same software as on the iPhone XR, thereby helping the Haptic Touch feature to support notifications on the lock screen. . But in the case of the iPhone SE 2020, things are completely different.
According to editor of TechCrunch, Matthew Panzarino said that the lack of support for Haptic Touch with lock screen notifications is not an error. Actually, this feature worked as intended by Apple. That means Apple won't release any software updates to address the issue.
Surprisingly, a device that inherits many components and hardware like the iPhone 8 has a different way of working.
Refer to 9to5mac
Source : Genk