iPhone SE is the only bright spot of the smartphone market, enticing many Android smartphone users
According to the latest Counterpoint Research report, the smartphone market has been heavily affected by the Covid-19 epidemic. According to statistical data, smartphone sales in the US have dropped by 25% in Q2 / 2020, compared to the same period last year. However, Apple's iPhone SE 2020 is a unique bright spot.
All smartphone carriers are affected. According to the report, Samsung's sales dropped the least, at 10%. Next is Alcatel, with an 11% decline. As for Apple, iPhone sales have fallen by 23%. More serious are the OnePlus at 60%, Motorola at 62% and ZTE at 68%.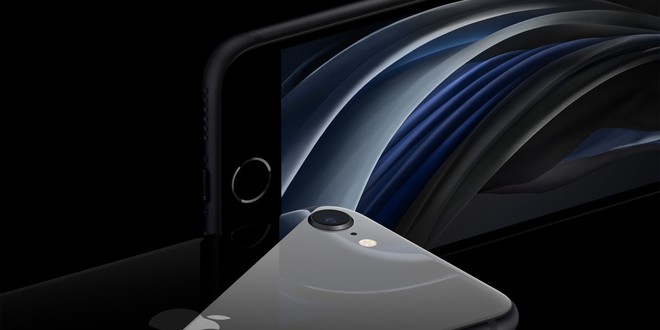 Counterpoint Research's North America chief of research, Jeff Fieldhack, said that the iPhone SE has kept Apple from falling deeply: "The iPhone SE was more successful than expected and sold on many different channels. In our opinion, the iPhone SE is unlikely to reduce sales of the upcoming 5G iPhone. IPhone SE buyers are more practical, care about price and less concerned about 5G, the small screen is not an obstacle . "
Mr. Fieldhack particularly emphasized that the iPhone SE has attracted a large number of Android users to the iPhone, with more than 26% of buyers coming from Android. " According to our statistics, more than 30% of iPhone SE buyers are from iPhone 6s or older upgraded to. More than 26% is from Android smartphones, much higher than the normal conversion rate from Android to iOS, "Mr. Fieldhack said.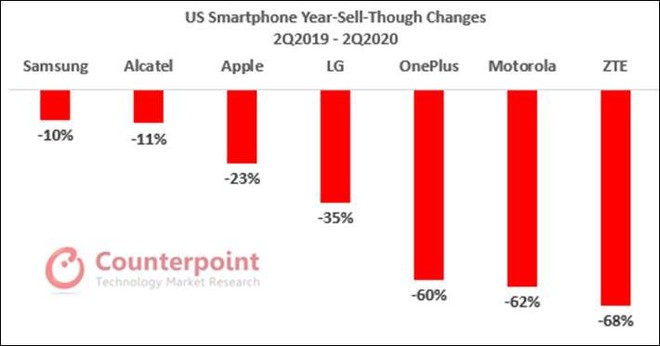 That proves that Apple's low-cost iPhone strategy is continuing to succeed. Not only does it encourage users to upgrade from older iPhones, but it also entices a large number of Android smartphone users to switch. While Android is the mecca of affordable smartphones, it is now being invaded by Apple.
Reference: 9to5mac
Source : Genk