iPhone 13 series landed on Lazada, genuine products up to 20% off with gifts of Airpods 2
At exactly 0:00 this October 22, genuine iPhone 13, iPhone 13 Pro and iPhone 13 Pro Max models will officially "land" at Apple's genuine store on Lazada, promising to create a "terrible" fever. " with a discount of up to nearly 20%. You can be completely assured because all iPhone 13 Series models distributed on LazMall are genuine VN/A, 100% new and fully warranted for 12 months at www.LazMall. Apple center system nationwide.
When ordering iPhone 13 series on LazMall, in addition to the direct discount on the product up to nearly 20%, you also receive many other special offers such as vouchers from the bank up to 2,000,000 VND. And yet, the first 100 orders from 0:00 on October 22 will be given a genuine Airpods 2 for you to enjoy chilling music and 300 gifts up to 3,990,000 VND for the first 300 orders since opening for sale, along with a 0% installment support offer and free nationwide shipping!
And now, let's take a look at the brand new iPhone 13 models with unbeatable prices and a series of accessory deals that are also being super hot discounts!
Genuine Apple iPhone 13 Pro Max VN/A
This is the "top of the top" iPhone model, which is sought after by many people and will surely sell well in Vietnam.On this October 22, Lazada will immediately reduce 18% for the super product iPhone 13 Pro Max, only from 27,890,000 VND for the lowest memory version, along with a series of attractive gifts mentioned above for the earliest orders and vouchers from partner banks such as up to 2,000,000 VND.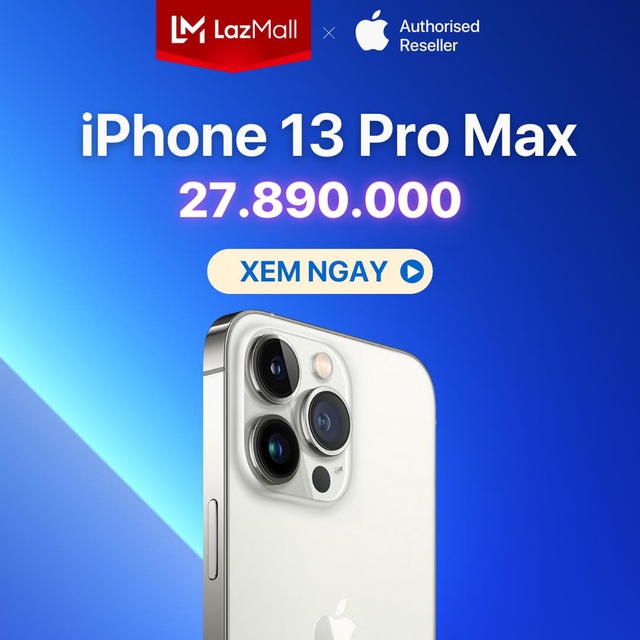 You don't even want to hunt for a deal HERE .
Genuine Apple iPhone 13 Pro VN/A
If you don't like the screen too big, the iPhone 13 Pro is the perfect choice. You can still experience all the best features and technology on the Pro Max line, but the price is even cheaper. When buying iPhone 13 Pro on Lazada on October 22, you will get an instant discount of 18%, the price is only VND 25,290,000 for the lowest memory version!
Quickly put "her" in the cart HERE , don't forget to hunt for more voucehr 2,000,000 from the bank and pay at 0:00 on October 22 to receive an extra thousand attractive gifts for the first 300 orders.
Genuine Apple iPhone 13 VN/A
If you like a more compact smartphone or buy as a gift for your lover, the iPhone 13 is the best option.In addition to the new design, powerful Apple A15 chip, significant camera upgrade compared to the same iPhone 12. many other advantages, certainly will not let you down.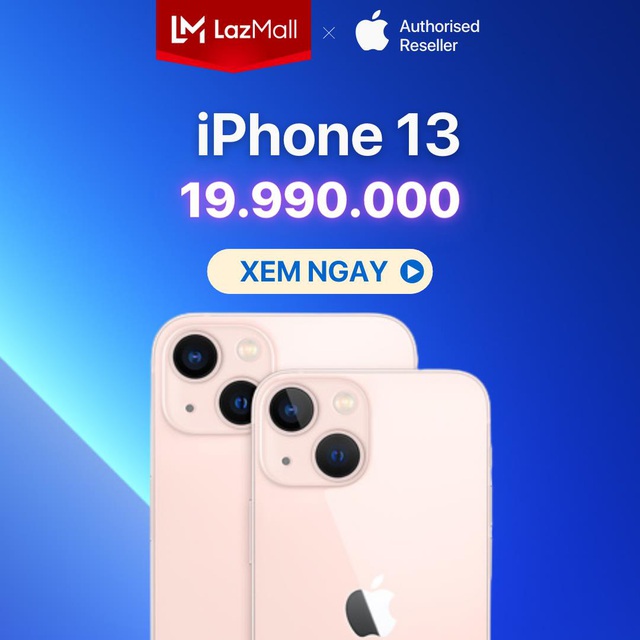 This hot deal will be discounted up to 20%, that is, from only 19,990,000 VND, you will have a genuine new iPhone and thousands of other attractive offers only on October 22 on Lazada. Find deals HERE .
After hunting for great quality iPhone 13 series deals, please take advantage of this opportunity to buy some accompanying accessories to make your iPhone 13 even more genuine-smooth and bring out all of your magic.
Genuine Apple PD 20W Type-C fast charger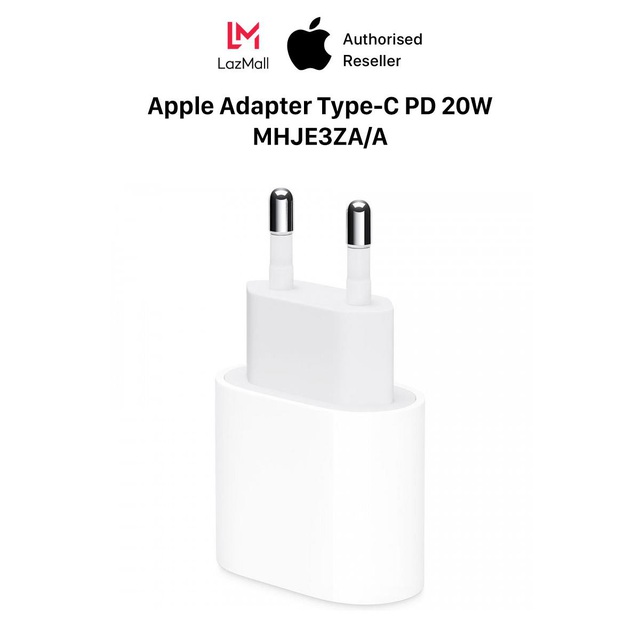 For a long time, Apple did not include a charger, you can take advantage of the old charger with a capacity of over 20W for fast charging. If not available, do not hesitate to invest in your mobile phone with a genuine Apple 20W fast charger, the next October 22 will also reduce the price by 50% to only VND 425,000. Find deals HERE .
Genuine MagSafe iPhone 13/13 mini/13 Pro/13 Pro Max Silicon Case
Using a new, high-end iPhone should also have a brand new case worthy of it. This genuine Apple case has both high quality, good durability, and dust resistance, and integrates MagSafe magnets for more secure wireless charging.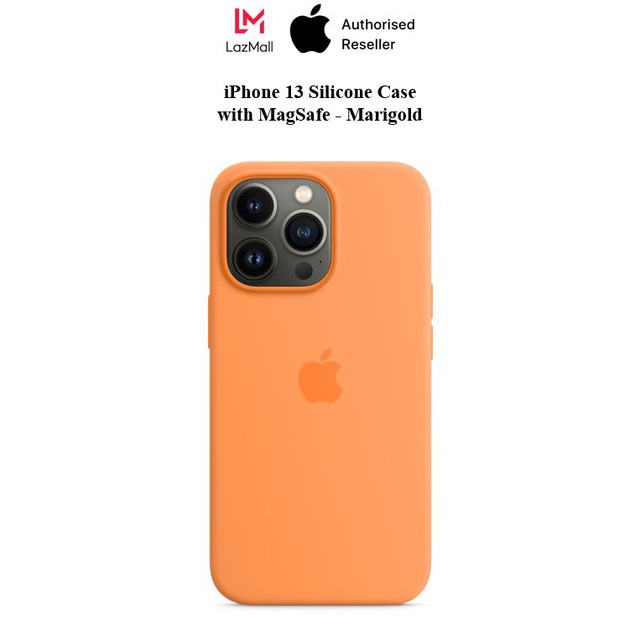 In the next sale, Lazada also immediately sells products up to 26% to 1,180,000 VND. Find deals HERE .
Gear4 D3O Crystal Palace Snap shockproof case with MagSafe support for genuine iPhone 13 series
Another luxury case option for the iPhone 13 series comes from the ZAGG brand. This type is transparent, so it's easier to show off the device, shockproof when dropped at a height of up to 4 meters, and supports MagSafe magnet charging.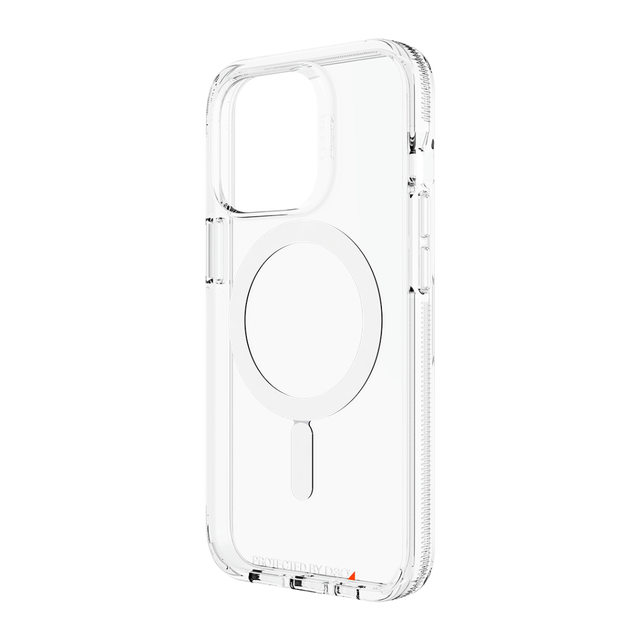 The price this time is still 1,350,000 VND, but given the combo of tubers and charging cable worth 600,000 VND, it is still too much to calculate. Find deals HERE .
Genuine Piman P317 18W – 5000mAh Wireless Power Bank
The new iPhone 13 battery is "buffalo" than before, but you should still buy a backup charger so that when you have to go out, you don't have to "hug the power socket". This 5000mAh Piman P317 charger is compact, easy to carry, and supports Apple standard 18W fast wireless charging.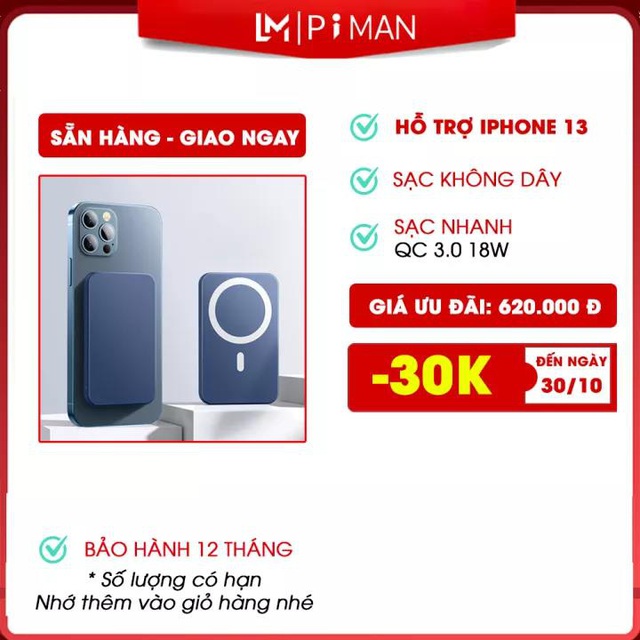 Moreover, this October 22, there is also a sale with a 38% discount to 499,000 VND, hunt for deals HERE .
Delicious deals are waiting for you to "turn to choose" to buy it right away for yourself or for the "roof" iPhone 13 series, so don't miss it and pay quickly from 0:00 on October 22 at the genuine Apple store. on Lazada!
Super sale opening sale of genuine Apple iPhone 13 series VN/A, only from 0h 22/10 on LazMall with thousands of attractive offers for customers:
Receive a discount of up to VND 8 million (direct discount of VND 6,000,000 and voucher of VND 2,000,000 from partner banks).
Give away 100 Apple AirPods 2 wireless headphones for the first 100 orders, 300 gifts worth up to VND 3,990,000 for the earliest 300 orders that successfully order iPhone 13, iPhone 13 Pro and iPhone 13 Pro Max.
There is also a 0% installment plan, free nationwide shipping and same-day delivery (for certain provinces).
Buy now here.
Source : Genk