iPhone 13 Pro has higher component costs than the previous generation
TechInsights recently disassembled the components inside the 256GB iPhone 13 Pro, and discovered that the cost of components is higher than its predecessor iPhone 12 Pro. Not only that, the components of the iPhone 13 Pro also cost more than the Galaxy S21 Plus, which is more expensive.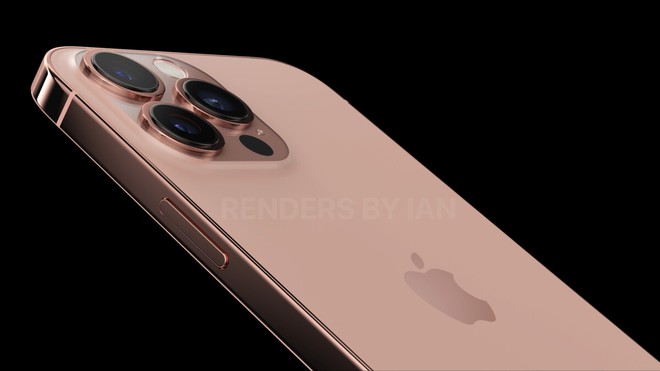 iPhone 13 Pro is equipped with LPDDR4X (6GB) RAM, instead of the latest LPDDR5 today. The iPhone 13 and iPhone 13 Pro appear to use the same GPU, although Apple says that the iPhone 13 is equipped with a 4-core GPU, and the iPhone 13 Pro is equipped with a 5-core GPU.
The iPhone 13 Pro has a larger camera with a pixel size of 1.9µm pixels, while the iPhone 12 Pro is only 1.4µm pixels. The regular iPhone 13 version also has a larger pixel size, which is 1.7µm pixels.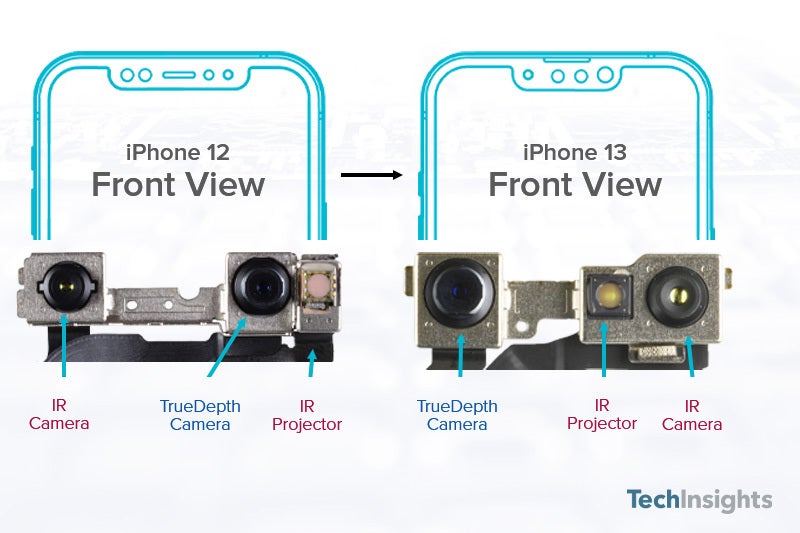 The notch of the iPhone 13 Pro and other iPhone 13 versions has a smaller width than previous generations. TechInsights also shows us how the arrangement of sensors has been changed by Apple to achieve this.
The iPhone 13 Pro comes with a higher-end processor, NAND memory, a new screen, and a more expensive chassis, which is why the component costs are higher than the iPhone 12 Pro. Specifically, all components that make up the iPhone 13 Pro cost $ 570, this price does not include other costs such as software, labor, production or shipping.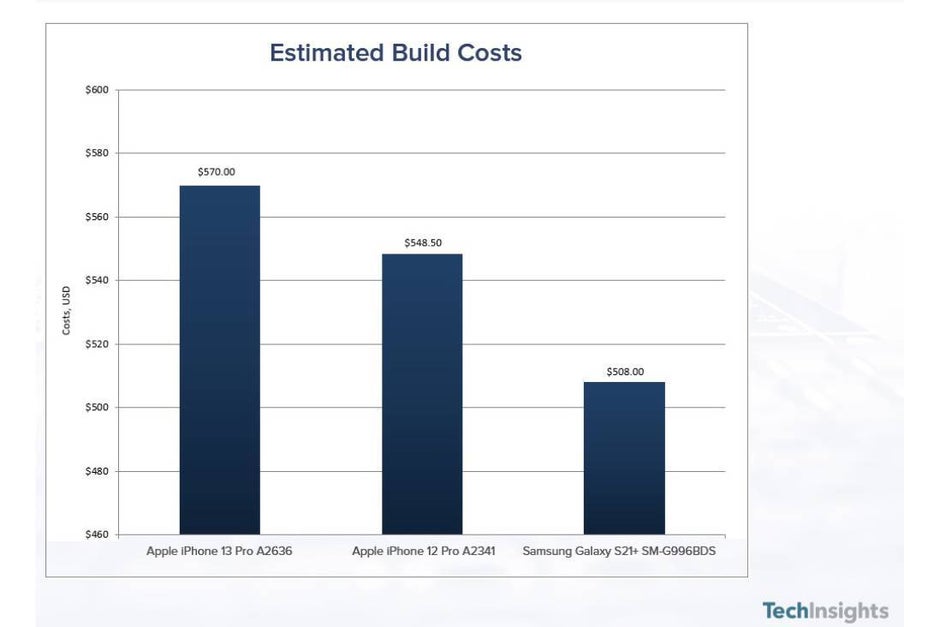 Apple sells this iPhone for $1,099. That means the retail price of the iPhone 13 Pro is 1.9 times the cost of components. Previously, the iPhone 12 Pro had a component cost of $548.
Quite surprising compared to Samsung's Galaxy S21 Plus, when the 256GB version of this smartphone has a component cost of $ 508. The Galaxy S21 Plus has 8GB of RAM and retails for $1,049, which is almost double the cost of components.
Reference: phonearena
Source : Genk