iPhone 12 will give a big boost to 5G and US telecommunications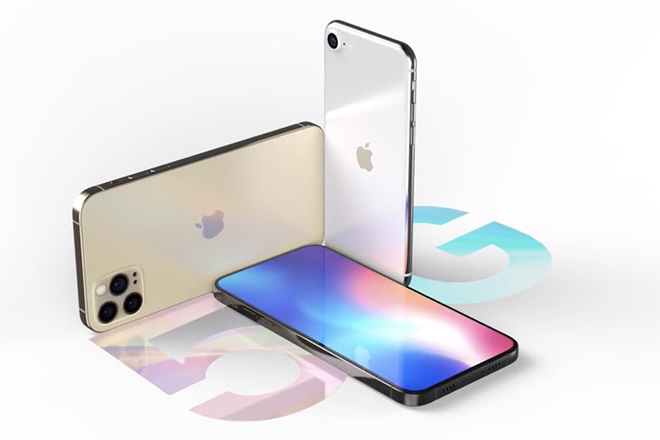 According to OpenSignal, the smartphone with the fastest 5G download speeds in the US is the Samsung Galaxy Note 20, averaging 51.6 Mbps. The manufacturer with the fastest 5G phone line is OnePlus, with an average speed of 56 Mbps. However, things will change this year when the iPhone 12 launches.
The data rate on the iPhone increased the most since 2012 when Apple brought 4G to its smartphone. 5G smartphones have data rates 1.6 to 1.9 times faster than the LTE version. If the iPhone is the same, the average data rate in the US will increase sharply from the end of this year. That's because nearly half of smartphone users in the country have iPhones and don't have access to 5G yet.
The popularity of the iPhone will increase American interest in 5G once the iPhone 12 comes out. However, their speed depends on each carrier. Among the 7 iPhone models announced by Apple from 2018 to 2020, the model has the fastest download speeds when using the AT&T network and the fastest upload speeds when using the T-Mobile network.
According to OpenSignal, people who are using iPhone released from 2013 to 2016 tend to upgrade to 5G iPhone. That's because they only have download speeds ranging from 7.9 to 9 Mbps, which is much slower than 29 Mbps on the iPhone 11 Pro and other 5G phones.
When it comes to 5G, the US isn't even a speed leader. An earlier OpenSignal report indicated that the US ranked last among the 12 leading countries in the world in terms of average 5G download speeds. Accordingly, US users enjoy download speeds of 50.9 Mbps on average, only twice as fast as the old 4G LTE network. At this rate, they need more than 5 minutes to finish downloading a HD movie. Meanwhile, 5G is widely recognized as the key technology of the future.
According to rumors, Apple will hold an event to announce the iPhone 12 on October 13. Apple is expected to release four iPhone 12 models including the 5.4-inch iPhone 12, the 6.1-inch iPhone 12, the 6.1-inch iPhone 12 Pro and the 6.7-inch iPhone 12 Pro Max.
Source : Genk