iPhone 12 continues to reveal more information, there will be Touch ID in the screen?
iPhone 12 is rumored to have a screen refresh rate of up to 120 Hz. According to a recent tweet by Ice Universe leaker, he revealed that Apple is considering allowing the iPhone 12 to have a 60 Hz and 120 Hz refresh rate.
In addition, rumors that Apple will use the screen with a 120 Hz refresh rate have received much agreement from technology followers. When in October 2019, DigiTimes also revealed that the iPhone 12 will have a 120 Hz refresh rate like the iPad Pro.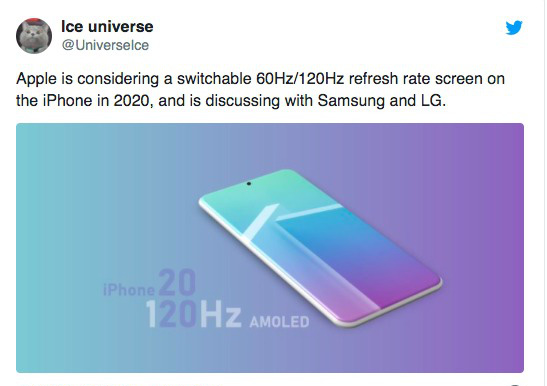 In short, if the iPhone 12 has a 120Hz refresh rate, it will have a sharp display and extremely sensitive touch compared to rivals from Samsung or LG. The special thing is that Apple will provide this feature by default (on Galaxy S20, you have to enable 120Hz screen scanning frequency and the feature only works in Full HD resolution).
Currently, Apple is behind Android devices when OnePlus 8 Pro or ROG Phone 2 has a 120 Hz screen. Other Google, OnePlus and Motorola devices also have up to 90 Hz refresh rate. While the most recent iPhone 11 line still has a 60 Hz screen.
According to the prediction from the CEO of DSCC – Ross Young that only one phone capable of possessing LTPO technology and a screen scanning frequency of up to 120 Hz is Samsung Galaxy Note 20, expected to launch in end of summer.
However, in mid-June, Mr. Young put both iPhone 12 Pro and 12 Pro Max models on the list expected to own a 120 Hz screen.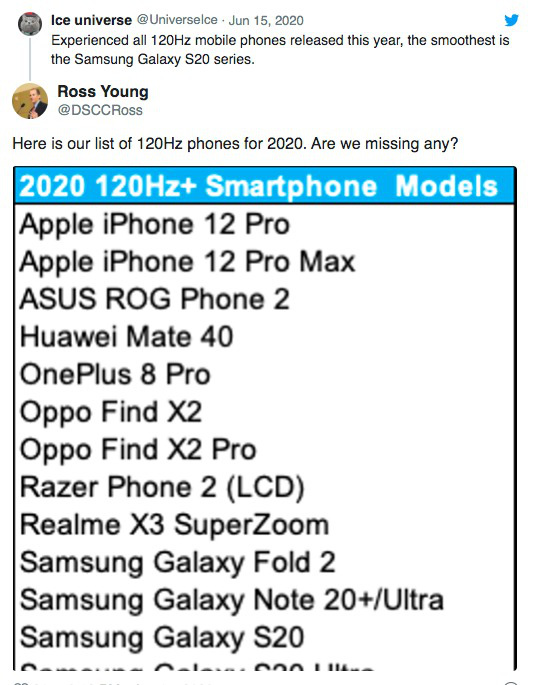 The new product will debut in September of this year, Apple will own a 120 Hz screen that is loved by technology users when iOS 14 Beta in the optional settings has a frame rate limit, which This was shared by leaker Ben Geskin on Twitter.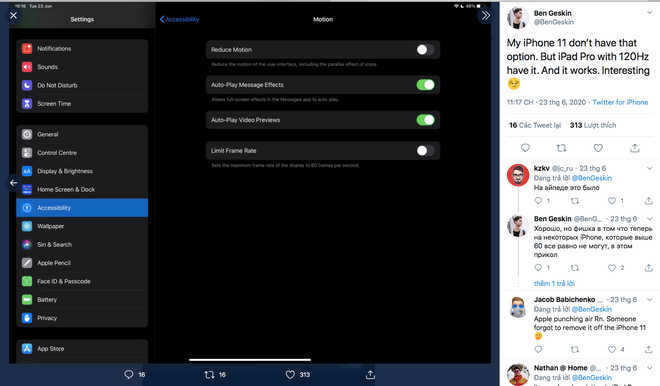 This setting will be unrelated to current iPhones with only a 60 Hz screen. Therefore, this is a technology for the rumored ProMotion technology of the iPhone 12 Pro. It is worth mentioning that this option also exists on the Beta version of iPadOS 14, for iPad Pro.
In addition, it is expected that at least one model of iPhone 12 will offer an ultrasonic fingerprint sensor under the display, which will bring Touch ID in a new way. In addition, reports in the Daily Daily News and Ross Young later said that all iPhone 12 models will have Y-OCTA integration.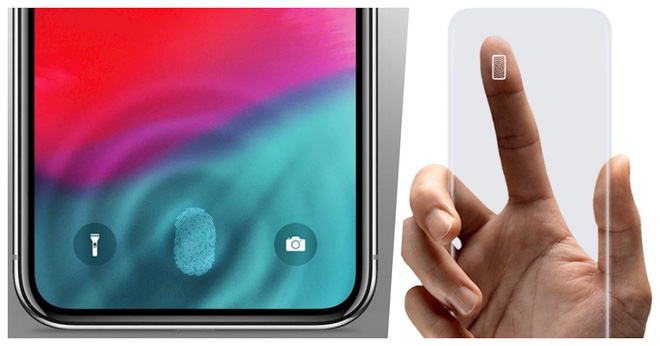 However, the question here is, "Where will the sensor be located?". According to information provided by Barclays analysts for MacRumors, Apple will enable fingerprint recognition anywhere on its screen.
On the other hand, according to analyst Ming-Chi Kuo, it is not until the iPhone 2021 that Apple can put both Face ID and Touch ID into the screen. That means we'll have to wait another year for Apple to integrate the two security modes together.
Source : Genk