iOS users spend more than 40 billion USD to buy apps, spend 2 times more than Android users
A recent study conducted by market research firm Sensor Tower found that iOS users spend twice as much as Android users. The proof is that in the first half of the past year, statistics show that the App Store has earned $41.5 billion from iOS users, almost double the $23.4 billion for the Google Play Store.
The figure of $41.5 billion in the first half of 2021 represents an increase of 22.05% year-on-year, while total spending on both platforms recorded a combined growth of 24.8% to $64.9 billion.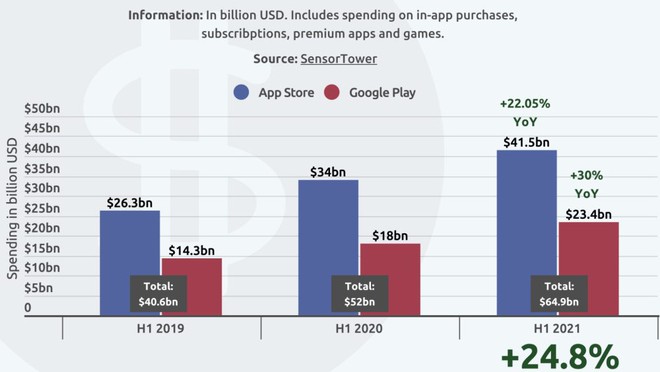 Sensor Tower's statistics on app spending on both iOS and Android platforms, including app purchases, in-app fees, app and game subscriptions (unit: billion USD)
According to Finbold, the cause of user spending on application distribution platforms in 2021 mainly comes from measures to prevent the coronavirus pandemic. Users have more time at home, and this makes the demand for app spending become stronger. Even as some places have eased social distancing measures, user demand continues to grow.
The study also found that Android users spent more than previous years before the growth rate between early 2020 and mid-2021 reached 30%. On the Apple side, the company is applying a program to support small businesses, reducing the commission fee from 30% to 15% for developers with less than $ 1 million in revenue per year. This is said to be Apple's plan to maintain its position on the rankings.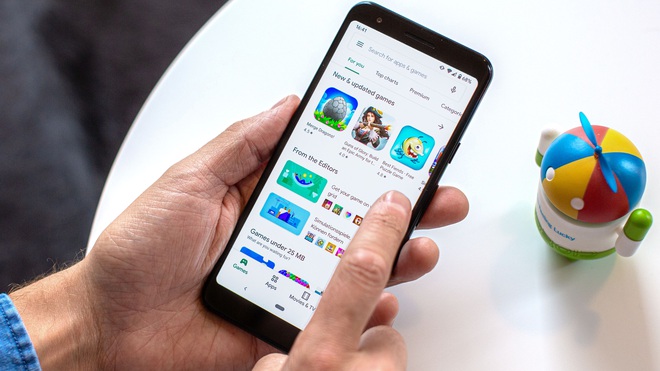 Sensor Tower also pointed out that the gaming sector is the dominant sector in user spending rankings in the first half of 2021 with a total of 10.32 billion USD, but in Sensor Tower's ranking, there are 3 application platforms. The top grossing in the first half of this year were TikTok, YouTube and Tinder. These are all free apps and their revenue depends mainly on advertising, or premium feature packages like Tinder…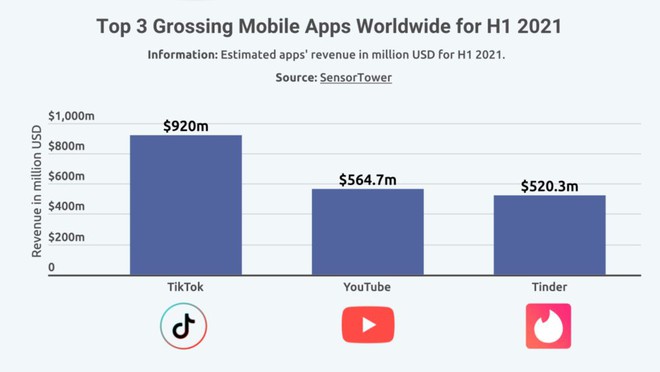 Top 3 highest-grossing apps in the first half of this year
Going forward, Finbold says user spending will only continue to grow if app platforms provide a better user experience.
Source : Genk