iOS 14 allows users to set Chrome as the default browser, Gmail as the default email client
One of the changes can be said to be quite important in iOS 14, but not mentioned by Apple during the launch event last night. However, this change is listed in the slide show new features of iOS 14. If you notice, you can see a new feature of iOS 14, which is allowing users to change email and browser applications. Per default.
That means users can change the default browser that is not Safari, and the default email client is not Apple's Mail anymore. It can be said that this is a small concession from Apple.
For years, users and developers have been complaining because the iOS operating system is like a garden surrounded by solid walls. It only allows default apps to be apps created by Apple, which prevents 3rd party developer apps.
Although this change will create a lot of opportunities for 3rd party developers, we all know that the greatest opportunity is given to Google. Now, users can set iOS 14's default browser to be Chrome, and the default email client is Gmail.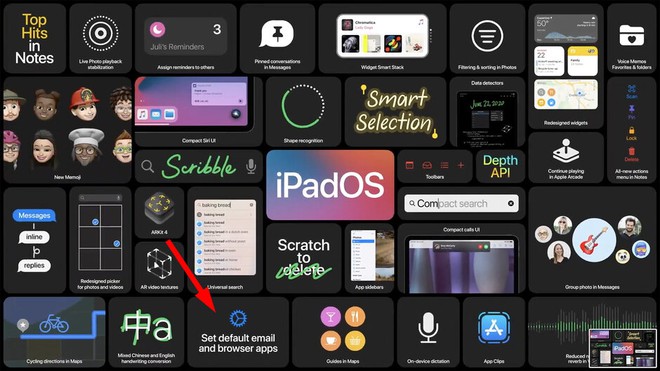 However, Apple has not yet allowed users to change other default apps of iOS, such as Camera, Maps and Musics. As a result, you still cannot set up Google Maps as the default mapping application for iOS.
Apple's concessions seem to ease recent antitrust allegations. Apple is also being investigated by the EU for monopolistic practices, where it prioritizes apps developed and restricted third-party apps.
References: Phonearena
Source : Genk