Intel's first discrete graphics card is even more powerful than the PlayStation 4, codenamed DG1
After much speculation, Intel's DG1 graphics card recently appeared on the database of SiSoft Sandra, one of the popular benchmark software. According to the information received, this graphics card has 768 graphics cores with a clock speed of up to 1.5 GHz and is equipped with up to 3GB of VRAM. This DG1 codename seems to be an abbreviation for discrete graphic – discrete graphics card.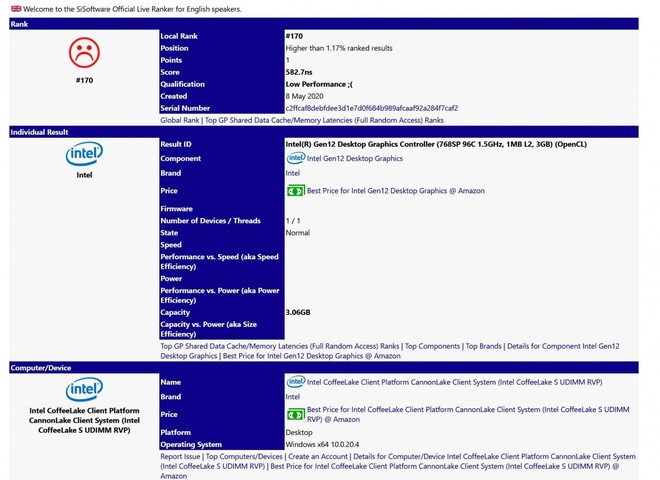 This graphics card will definitely not be configured to compete with NVIDIA GeForce or AMD Radeon in the gaming market but instead is a line of graphics cards to suit the basic needs of businesses. According to some preliminary information, Intel will also release a few GPU codes to serve gamers with VRAM capacity of 4GB or more, more graphics cores and higher clock speed than DG1. However, the intel DG1 also has a formidable power, reaching 1.9 TFLOPs, higher than the PlayStation 4 graphics card Fat version. This means that the GPU can also play VR games.
Above is the preliminary information about Intel DG1, the discrete graphics card that Intel has cherished for a long time. Hopefully the "green team" will have many variants of this graphics card to suit the diverse needs of users because the preliminary power of DG1 at the present time is not really attractive enough for those who have The intention to invest in a computer with a discrete graphics card.
Source : Genk