Indians rule Silicon Valley, here's why…
Twitter founder Jack Dorsey recently stepped down as CEO and was replaced by Parag Agrawal. This is the next victory of India and its education system. Mr. Agrawal, 37, is the newest Silicon Valley leader born and educated in India. This is also the youngest boss on the S&P 500 list.
Stripe co-founder Patrick Collison points out that Google, Microsoft, Adobe, IBM, Palo Alto Networks and Twitter are all in the hands of Indian-born CEOs. Tesla CEO Elon Musk agrees, "The US is benefiting greatly from Indian talent".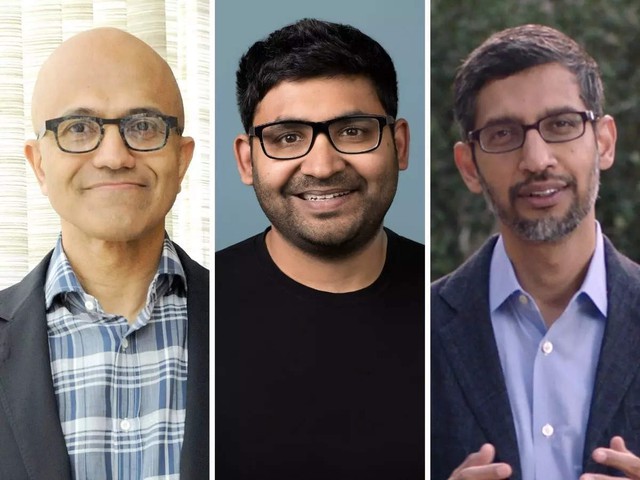 Ahead of the event, Indian Prime Minister Narendra Modi urged young people to participate in fintech startups, while the country's wealthiest entrepreneurs hailed his progress. Agrawal. Anand Mahindra, the billionaire behind Mahindra Group, joked: " This is the Indian CEO virus. There is no vaccine against it ."
Experts are not surprised by the growing number of Indians who are in charge of the largest technology firms in the US. The Indian education system is the birthplace of top tech talent. According to Jeffrey Sonnenfeld, a professor at the Yale School of Management, the system of public universities and Institutes of Technology across the country means that fresh graduates are all good at technology.
Before completing his PhD in computer science at Stanford University, Mr. Agrawal attended the Indian Institute of Technology in Bombay. This is also where Google CEO Sundar Pichai used to study (Khragpur campus). Competition for admission to these colleges is fierce and the acceptance rate is less than 2% of applications.
When choosing Mr. Agrawal as the new CEO, Twitter shows that they prioritize a person specializing in technology and engineering, rather than a candidate who is familiar with the public. He is also a far cry from his predecessor, Dorsey, an "unconventional" businessman. Parents of the new Twitter CEO say their son loves math, computers and cars, always looking for magazines and books on the subject when traveling.
Sources told The Washington Post it was Dorsey who convinced the board that Agrawal was the best choice due to his academic background and the fact that he had held multiple positions at Twitter over a decade. One of the insiders also pointed to the success of other engineers when they took the reins of the business, such as Microsoft CEO Satya Nadella or Adobe CEO Shantanu Narayen.
Professor Amanda Goodall of the Bayes School of Business believes that Silicon Valley's desire to have a boss with good technical skills instead of general administrative skills may be the reason the technology industry has many leaders who are Indian engineers coming. so. According to her, the Indian education system is famous for encouraging science and technology, while the large population and developed technology centers like Bangalore make India a potential land for Silicon Valley businesses. got talent.
In addition, staying away from "bizarre" founders also opens up new opportunities. For example, a tweet by Elon Musk wiped out $ 14 billion in Tesla market value in 2020 when he called the company's stock price "too high". Dorsey was also criticized for making many "stupid" comments. Not only does he run Twitter, he also owns another business and pursues his personal passion, making investors unhappy.
The hedge fund Elliott last year bought a $1 billion stake in Twitter and asked to replace Dorsey. In his resignation letter, he acknowledged that a founder-led company was particularly limited and somewhat of a failure.
Vivek Wadhwa, an Indian academic and technology entrepreneur, argues, Boards and shareholders today value the life experience of a foreigner, rising from the bottom of the career ladder. " There is no doubt that technical competence makes a big difference, but many people possess it. What makes the difference is a shared competence, bringing a company together and not doing crazy things. There are many smart people in the world but not all are humble ," he said.
Source : Genk