In peace, the female streamer was suddenly locked out of her Instagram account just because her username was "squidgame"
Female streamer Lydia Ellery, also known by the nickname "SquidGame" on the Twitch stream platform, has recently had her Instagram account locked because her username is similar to the name of the Squid Game series which is extremely popular on Netflix.
Before her account was locked, the British female streamer said that she was harassed and bothered by many viewers of the Squid Game series, even many people "reported" (reported) her account because they thought it was an account "following" the series. After being mass "reported", Lydia Ellery no longer has access to her Instagram account.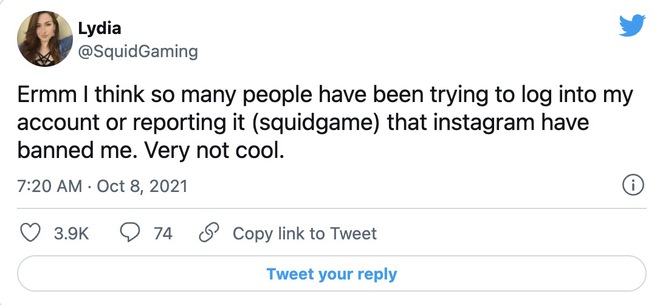 "I see a lot of people trying to access my Instagram account or report it, now Instagram has locked the account. Not fun at all," the female streamer shared her frustration on Twitter.
Lydia then tried to file a complaint to Instagram, explaining that her "squidgame" account had been in use for over 2 years now. However, it took a few days for Instagram to respond properly and up to now, her account on Instagram has been restored.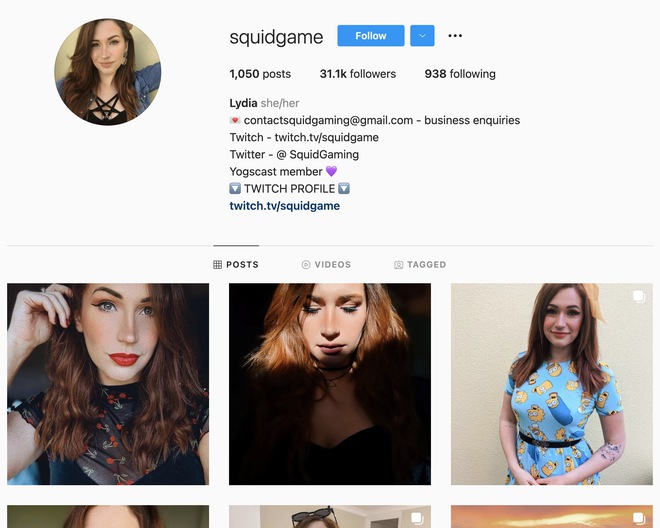 Streamer Lydia Ellery's Instagram "squidgame" account has been restored
Lydia Ellery is a content creator and streamer for Yogscast, a network of popular YouTube and Twitch streamers and influencers. Lydia joined this network in 2018 under the nickname "SquidGame". Her account now has more than 41,000 followers on Twitch, 29,000 subscribers on YouTube and 45,000 people on Twitter. Before her Instagram account was locked, Lydia had more than 30,000 followers on this social networking platform.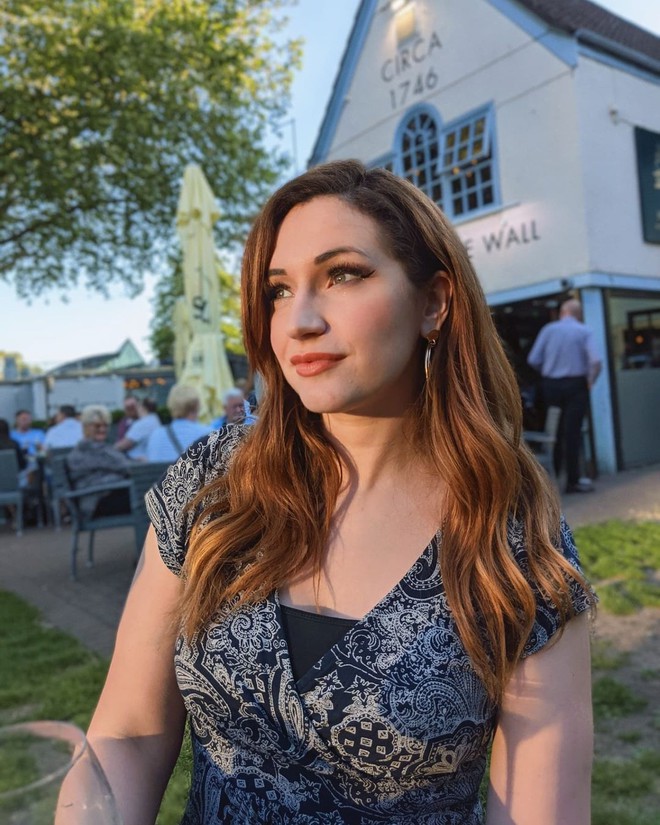 Portrait of Lydia Ellery, the "unlucky" streamer suddenly became a victim of the Squid Game series
The incident of Lydia's account being locked on Instagram has attracted the attention of many users on Reddit, most of whom condemn the behavior of fans of the Squid Game series, and also expressed frustration with the notification system. Unreasonably reporting Instagram's account.
Previously, a woman in Korea was harassed by thousands of calls just because her phone number was accidentally revealed on the movie Squid Game. Netflix says the company is taking steps to address the issue, including retouching footage if necessary.
Source : Genk