If you want to do it big, you must accept losses at first: From Tesla to Amazon or VinFast, few people dare to think as big as these businesses!
"A lot of people questioned why we went public even though we didn't make a profit," CEO Elon Musk, dressed in jeans, a shirt mixed with a plaid blazer, told reporters outside the stock exchange. Nasdaq in Times Square (New York, USA) at the end of June 2010 – the time when Tesla went public (IPO).
Ten years later, Tesla is still unprofitable, with annual losses amounting to almost $ 2 billion. But the company's capitalization after 10 years increased to 213 times.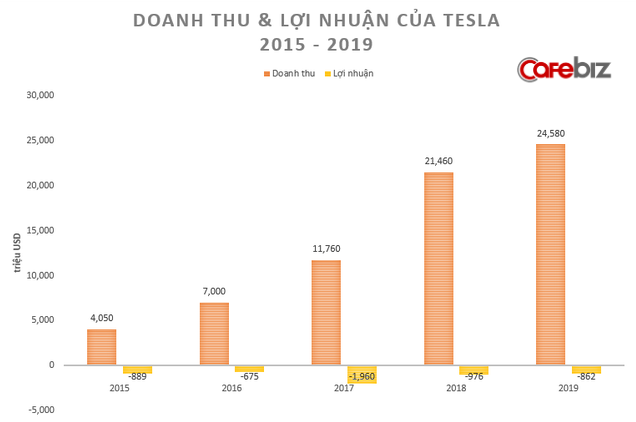 From the $ 1.6 billion mark on the IPO, the electric car company's capitalization surpassed Toyota in July 2020, becoming the largest carmaker in the world, despite Tesla's loss of 862. million USD in FY 2019 and Toyota profit of 19.6 billion USD (2.08 trillion yen) in FY 2020 (the fiscal year in Toyota's report ended in March 2020).
As of September 10, 2020, Tesla's market cap is approximately 1.5 times that of the traditional Japanese automaker.
A classic "loss" picture is the e-commerce industry, represented by Amazon, which has been unpredictable for the first 9 years before steadily making profits.
Why do both businesses and investors accept the loss problem?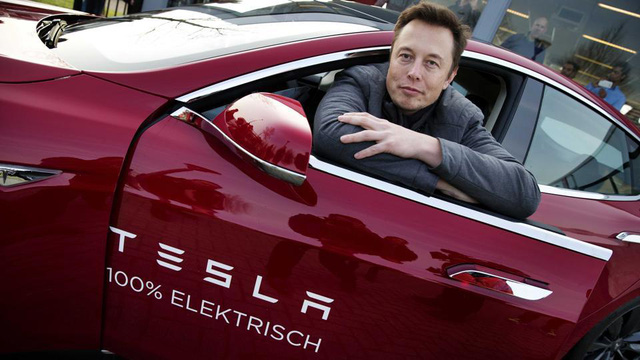 The story of corporate loss acceptance is usually in two cases.
With a new market, businesses need to take losses to educate users.
With an old market, businesses need to compete with existing competitors.
The problem set out for both of these cases has only 1: Win market share. Of course, to be able to pursue this battle for market share, businesses must have financial potential and a "quality" product, so that when there are no more discounts, customers will remain loyal to their chosen products. .
In Vietnam, VinFast is also accepting losses to gain market share.
Mr. Pham Nhat Vuong: If you play big, you must accept losing the first stage!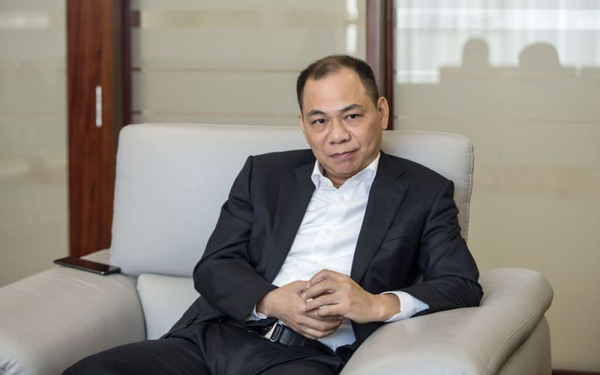 Vingroup's 2019 annual report titled "Pioneering the way", begins with the statement of Vingroup Chairman Pham Nhat Vuong, with the development orientation of Vingroup to become a world-class corporation, taking the block Industry, Technology is the focus to form international brands.
"This is not only meaningful to Vingroup, but also its mission to contribute to the development of the country in the future. But first of all, it is necessary to be successful in the domestic market".
"In order to do that, we will have to make great efforts, continually surpass ourselves, have to invest heavily, accept losses in the first stage, must be very aggressive and creative, must do what no one has done, "said Mr. Pham Nhat Vuong.
In the first 6 months, VinFast reported a loss of 6,591 billion dong. What is the loss in return? In the first quarter of 2020, VinFast sold 5,100 units, ranking 5th in the market.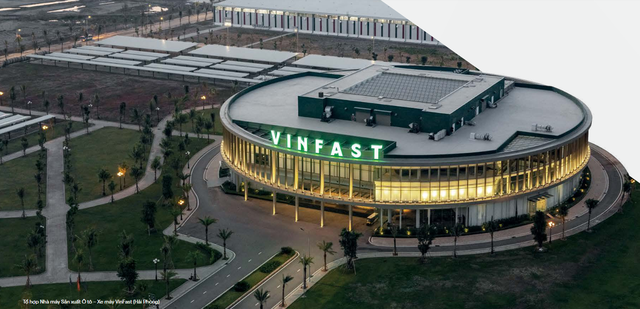 As for July 2020, VinFast sold 2,214 units, including 355 Lux A2.0, 282 Lux SA2.0 and 1,577 Fadil units. Notably, Fadil sales reached the top 4 best-selling cars in July, becoming a serious competitor to the Hyundai Grand i10.
"Vingroup's industrial segment (Vinsmart and VinFast) must invest large and persistently, accept losses in 3-5 years … The story in the next few years is not to make profits but to dominate the market, increase market share. ", Vingroup Chairman shared at the Group's shareholder meeting took place in May 2020.
VinFast vehicles will be exported to a very demanding market, the US. Mr. Pham Nhat Vuong considers this a test for the whole system because if the product is not good and the price is not competitive, of course there will be no logic to exist.
One similarity between VinFast and Tesla is gradually moving towards battery autonomy . A few years ago, Tesla built its Gigafactory in Nevada to produce large-scale batteries, with the expectation that battery autonomy would make Tesla electric cars cheaper than rivals that rely on second-party supplies. father.
VinFast is also self-developing smart battery technologies – a leading trend in the auto industry, with the establishment of Vinfast Lithium Battery Manufacturing Co., Ltd., with an investment in 2019 of nearly VND 189 billion. .
In the battle for market share, customers will be the ones to benefit. According to the boss VinFast at the end of 2019, the company is compensating a loss of 300 million dong for each car sold.
In Vietnam, big names in the auto market include Toyota, Hyundai, Mazda, Honda, Ford, VinFast …
The Vietnamese car market is considered to be one of the most promising markets in the region, with a low car ownership rate, 23 cars per 1,000 people on average. According to the Institute for Strategic Studies, Industry and Trade Policy (IPSI), by 2035, the whole market will consume up to 1.85 million cars, equivalent to an average growth rate of 10% per year. The strong growth of the middle class together with the constantly built and upgraded transport infrastructure are the two main driving forces behind the auto market in the coming years.
The development of infrastructure creates a premise for the expansion of the provinces and cities, and the formation of satellite towns around the two major cities – Hanoi and Ho Chi Minh City will also make cars increasingly into essential needs of families. In addition, automobile production is a key industry that has been created with many favorable conditions for development by the Government. These conditions are expected to promote the strong domestic auto market in the coming years.
Source : Genk