If it appeared in the 1980s, what would the world's most popular online applications look like?
Today, mobile applications have become an indispensable part of people's lives, helping them to have completely new entertainment experiences and sometimes remaining invaluable in the process of learning and do their thing. Although it has only been around for the past 20 years, thanks to the boom of smartphones, applications like Facebook, YouTube and Spotify are now so popular that anyone can recognize them at a glance. logo or their interface.
However, what would this series of applications look like if they existed in the 80s, at a time when technology wasn't really as advanced as it is now? Graphic designer Luli Kibudi, 28, from Argentina, used his creativity to provide answers to this problem, in a project called "Once Upon A Time". ) Not only did she change clothes for the most popular apps today, she also created an ancient restro style, quite suitable for the 80s, which made everyone admire.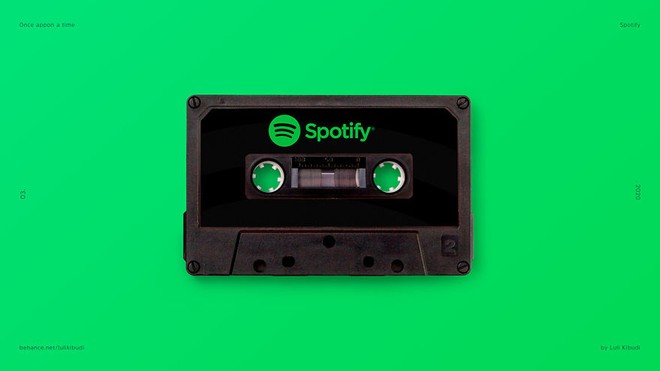 Referring to the retro style, it is indispensable for the image of cassette, "ancestor" of Spotify as well as many of the most famous music streaming platforms today.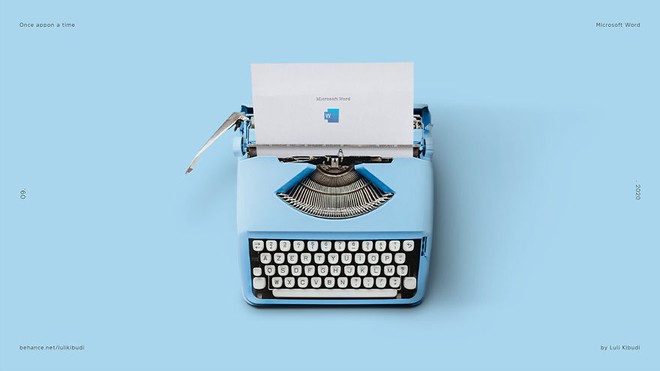 Microsoft Word is nothing more than a higher-end typewriter version.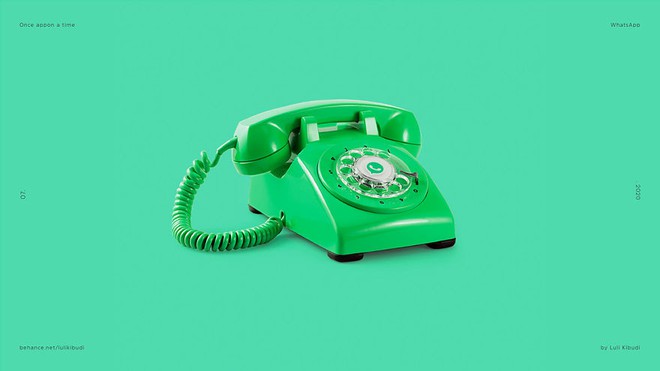 And this is WhatsApp wired version.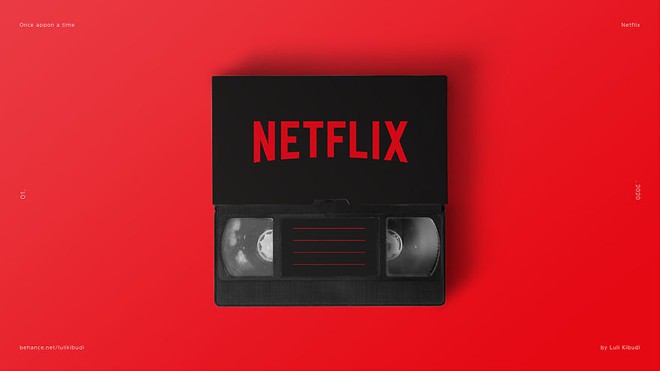 Childhood of 8x, 9x must also have many times to go to tape shop to plow their favorite movies, now just pay monthly for Netflix to be done.
Share with Bored Panda, Luli said: " This idea came to me quite casually, when I had the opportunity to see the image of Diskette on the Internet and found it quite similar to iCloud, but of the olden days. Because I had to spend most of my time at home because of the Covid-19 pandemic, I decided to develop this project for fun. After unifying the general concept, I started researching the images and artistic features that I used to use as a child and sought to associate them with the logos of popular applications today. In addition, it took me about 3 days to think of a name for the project, and finally closed it with "Once Upon A Time ".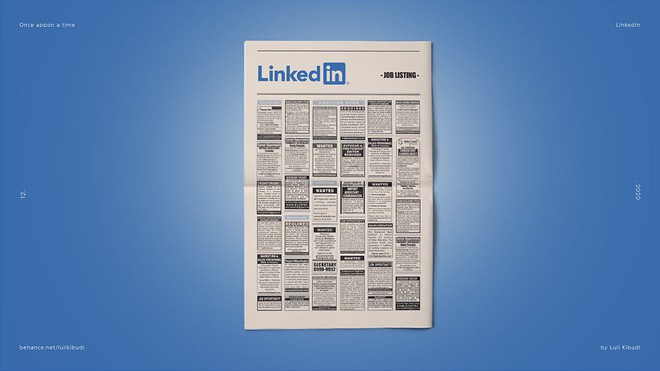 In the past, if I wanted to find a job, or to find a rental house, I could only rely on newspaper articles.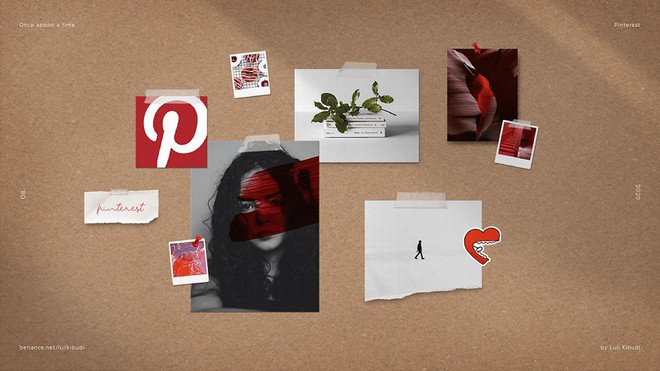 The 80s' Pinterest is an actual photo gallery, not online as it is today.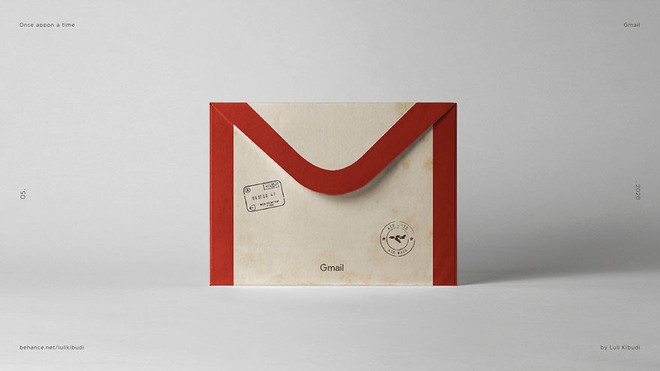 Gmail is still simple gmail, but made of paper and want to "compose mail" must be written by hand.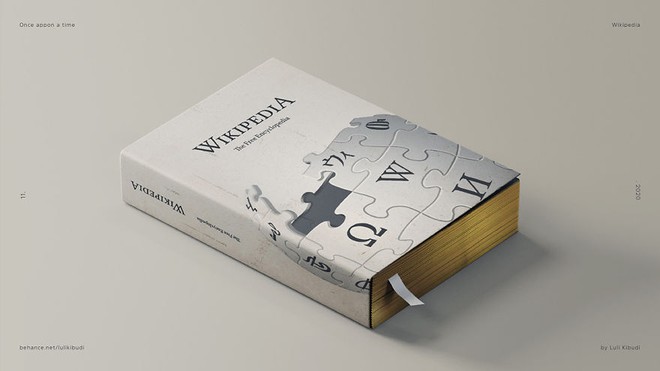 Encyclopedia before digitized.
Talking about the time she spends on each illustration in her project, Luli said: " It also depends on the simplicity of each application. With simple applications like Spotify or Netflix, I do it quickly, only takes about 30 minutes. More complex ones like LinkedIn, Pinterest or Gmail take several hours, at least three hours . " She shared that this project is very interesting and that she wants to spend as much time on it as possible. Luli said: " I really love every stage, from the study of these applications, combining retro elements to detail image editing to produce the final product ."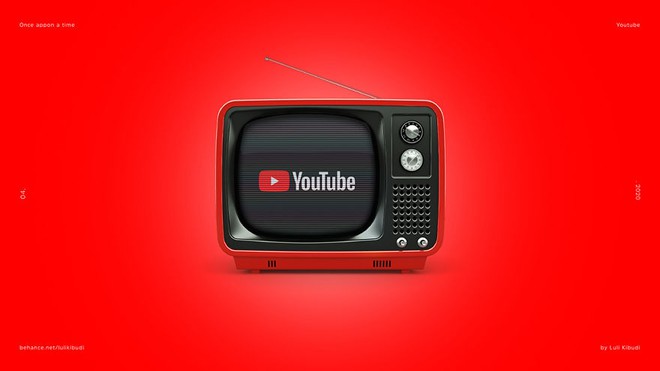 Now watching YouTube on a smart TV is too simple, but on a black and white TV it is almost impossible.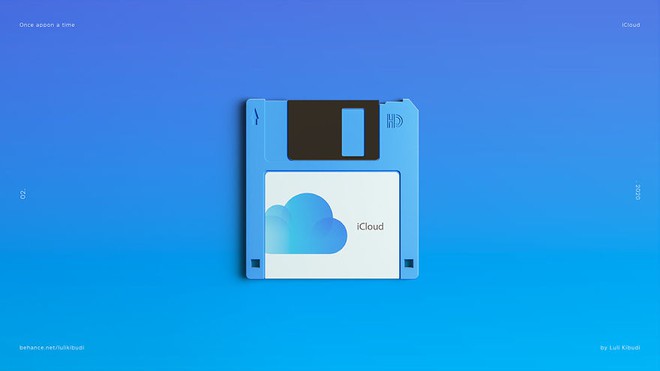 ICloud storage service but no longer use cloud.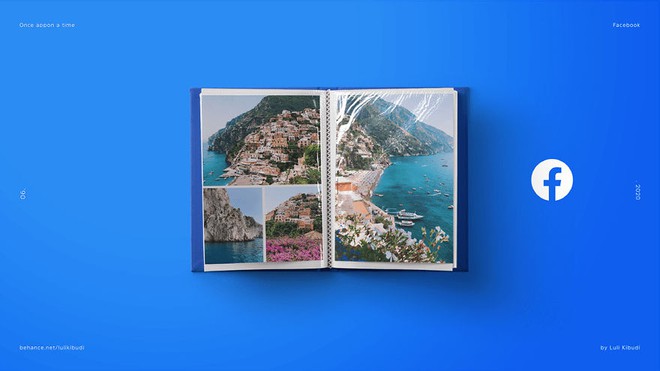 Luli is a graphic designer with 10 years of experience, with strengths in advertising and marketing. She said: " My major is graphic design and I also went through some short marketing and programming courses. I can design in the field of newspaper (page layout), advertising companies, media. These are all valuable experiences that give me the opportunity to approach many issues and offer more solutions . " You can follow more of Luli's works on her Instagram or her personal Behance. .
According to BoredPanda
Source : Genk